Grimes a musician and artist based in Canada, also known as Claire Boucher, has always had a keen interest in technology. She is fascinated by the ways it can be used to create new forms of art. In recent years, she has taken her love for innovation to the next level by allowing the usage of her voice in AI-generated songs.
About Grimes:
Claire Elise Boucher, better known as Grimes is a Canadian musician, singer, songwriter, and visual artist. The artist born in Vancouver gained her first attention hype in 2010 with her album "Geidi Primes" followed by her critically acclaimed album "Visions" in 2012.
Although Grimes has seen widespread recognition from her life in the music industry, her personal life might have also contributed in putting her into the spotlight. The Canadian has been involved in a high profile relationship with none other than the billionaire CEO of Tesla, Elon Musk. The couple welcomed their first child and named him X Æ A-Xii, in May 2020.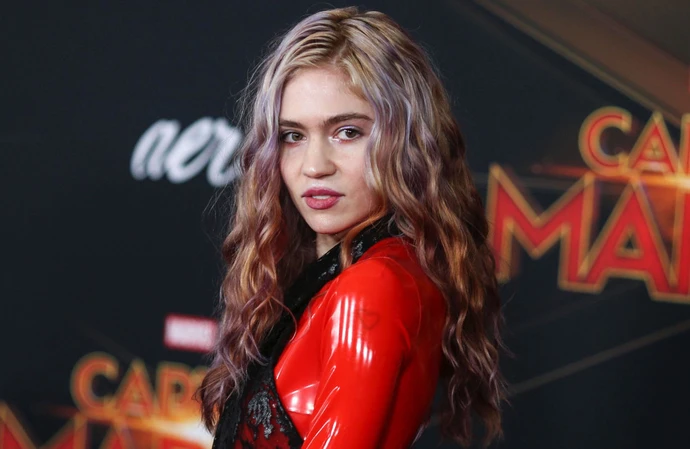 Credits: https://bangpremier.com/story/2/2794299/grimes-to-allow-her-voice-to-be-used-on-ai-songs
Fascination with AI:
The Canadian superstar has displayed a significant interest in Artificial Intelligence technology. It is unclear if this interest is inspired by her love interest Musk who himself is an avid researcher of AI technology.
Earlier, she had collaborated with a German company called Endel. The brand specialized in AI-generated music and produced an album called "AI Lullaby" which features Grimes' voice. Her voice was processed and enhanced by AI to create a unique music. The album claims to help people relax and fall asleep.
This is not the first time that Grimes has got herself into the world of artificial intelligence. She has on numerous occasions, spoken about her fascination with the potential of the technology to transform the music industry. She is keen to explore the possible creations that AI could lead to in the music industry.
In an interview, the musician had discussed her experimentation with AI-generated music. She revealed that she saw it as a tool to push the boundaries of the industry to achieve what was earlier not possible. It is also important to note that she is an avid supporter of the technology unlike Elon who has on occasions spoken about possible side effects of the technology. Furthermore, she once said that AI is a creativity enhancement tool and not something that has the potential to replace human creativity.
The use of AI algorithms to generate and manipulate sounds opened up new possibilities for musicians. Endel too had previously claimed that their work with Grimes was just the beginning of a series of collaborations with other artists who could have contributed to this new and unique form of music.
Criticism:
Although a lot of fans are interested in the outcomes of this new technology and the creation of a new music genre altogether, not everyone is looking forward to these developments. People who support traditional music argue that the creation of music should be a human controlled process. They believe that relying on technology to create music would compromise on the creativity and emotion of the music.
Recent Updates:
The Canadian artist recently took to Twitter and announced that anyone could use her voice in AI generated songs. Although the artist had always been in favor of the technology, this is a major breakthrough for people who have indulged in the field of AI music. The artist only had one condition which was to be followed. Similar to collaborations with her human colleagues, Grimes expects a 50% royalty on all successful AI songs which would be generated using her voice. The artist reassured her fans that her voice could be freely used for AI music without worrying about legal boundaries.