A fine dining experience with friends and family is something we always look forward to. It gets even better when we get good discounts on our group outings. This is exactly what Grouptable.com offers. Grouptable is a restaurant search, booking and deals portal for restaurants in Bangalore, Mumbai, Delhi, Chennai, Pune, Hyderabad and Calcutta. The website also features banquet halls & party venues in major cities of India.


Launched in April, 2014, Grouptable connects connoisseurs of good food to fine dining restaurants. Grouptable allows its users to search for restaurants and also allows them to make restaurant booking which can be cancelled if required. The website also offers restaurant deals, food offers and other discounts ranging upto 50% at premium fine dining places.Users can also earn dinepoints for every reservation, which can be redeemed against vouchers from PVR, Shoppers stop and others.Allowing users to make bookings at restaurants makes sure that there isn't too much rush at the restaurants, a problem which other deal and coupon sites have not been able to solve as yet, thus allowing diners to have a very good dining experience.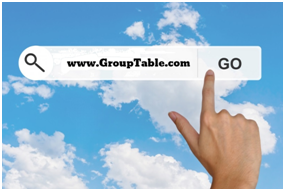 The company was founded by Mr. Mohan Rao and Mr. Anirudh Rao. Mr Mohan is the founder and director of the company and is a veteran investment professional with more than 20 years of experience in Finance, Real Estate and educational institutions. Mr. AnirudhRao , the COO and Co-Founder, has worked in various companies such as Broadcom and Facebook in California before taking a leap into the startup world with Grouptable.com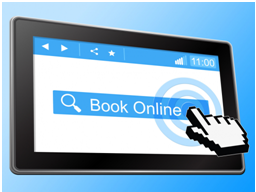 The company is now a 10 people team that has served about 2, 00,000 + registered diners . The company offers free restaurant bookings for diners and charges an affordable subscription fee to the partner restaurant to use the platform. Grouptable is now focused on increasing the subscribed diners to 5lakh+. They will also be increasing the levels of new restaurant tie ups and availability of more deals down the chain.
Recently the company also launched a restaurants rewards program, wherein diners can rack up points everytime they make a booking, leave a genuine restaurant review or share content. "We are very excited about this feature, as we believe our customers would love it, and it would increase loyalty. We are also building a Banquet and Venue finder, which allows people to find the perfect venue for their party.This is a natural extension for our 'Group Dining' concept, also expanding these new features in our services to other metropolitan cities which we are expecting our reach to a value we never met before", says Anirudh Rao Grouptable's COO.