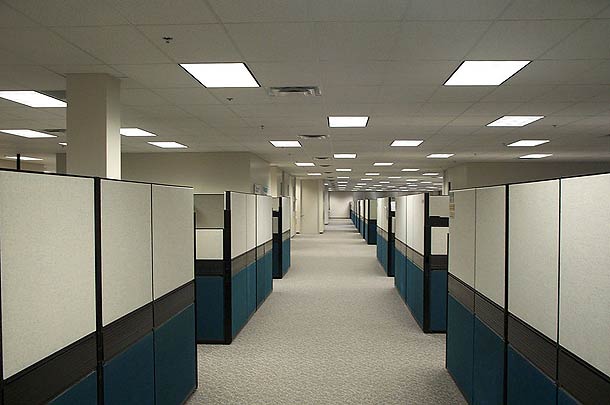 Mumbai, Oct 20 (PTI) : Office space absorption during the July-September period increased marginally to 10.6 million sq ft compared to the previous quarter, with Gurgaon witnessing the highest leasing activity, says a survey.
According to property consultant Colliers International, office market sentiment remained positive, with over 10.6 million sq ft of absorption recorded in the third quarter of 2015, marginally up from 10.5 million sq ft in the April-June quarter.
During the quarter, Gurgaon marched ahead in terms of office space leasing with 23 per cent share, followed by Chennai (20 per cent), Bengaluru (18 per cent), Mumbai (15 per cent), Noida (11 per cent), Pune (9 per cent), Delhi (4 per cent) and Kolkata (2 per cent).
The report further said rents remained stable across market during the third quarter, except for few micro markets in cities like Gurgaon, Bengaluru and Pune, where average rents increased by two per cent on quarterly basis.
Likewise, capital values remained stable across cities.
More than 55 million sq ft of Grade A and Grade B office space was available for lease/fit-out in these eight major cities of India.
Most of this available stock was located in cities like Gurgaon at 26 per cent, followed by Mumbai and Noida at 18 per cent each, Chennai and Bengaluru at 13 per cent each, Pune (9 per cent) and Delhi (3 per cent).
"Office market recorded around 30 million sq ft of office absorption during January-September 2015, which is about 11 per cent more than the last year figures of 27 million sq ft for the same period. With a number of deals at an advance stage, we anticipate momentum in office market to continue," it said.
The report further noted that cities like Bengaluru, Gurgaon and Mumbai will witness maximum office uptake in the coming quarter.