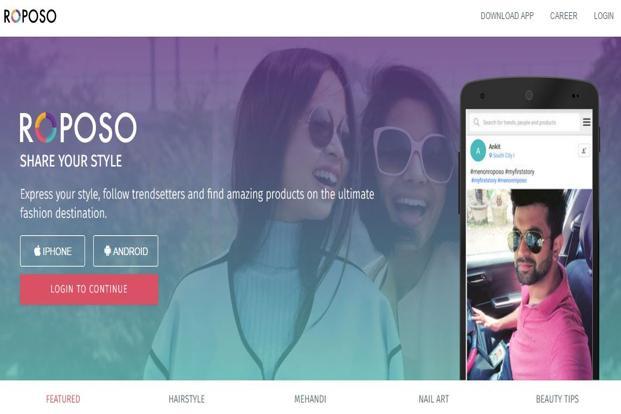 Roposo, a Gurgaon-based vernacular social media startup has now secured $1.7 million (Rs. 12 crores) in a fresh funding round from Bertelsmann India Investment, according to a report by VCCircle.
As per the report, the latest funding has been received at a valuation of Rs. 174 crore. This is considerably lower as compared to the post-money valuation of Rs. 478 crore in April 2016.
Post investment, Rohit Sood, The Principal Bertelsmann India has joined the Roposo Board of Director. Earlier, Pankaj Makkar represented Bertelsmann on the board of Roposo. But according to the filing of the company registrar, he resigned in the month of June this year.
Founded by three IIT Delhi Alumni, Avinash Saxena, Kaushal Shubhank, and Mayank Bhangadia in the year 2012, Roposo is a vernacular social media platform where users can express themselves by creating images and videos by utilizing various editing tools.
The platform, as of now, is available in 9 Indian languages and so, its users can express in their preferred languages. Apart from being a social media platform, Roposo provides a business platform that helps around 12,000 sellers to reach more than seven million buyers.
ShareChat, Samosa Labs, and Clipp App are a few other vernacular social networking startups competing with Roposo.
PIcture Credits: Roposo