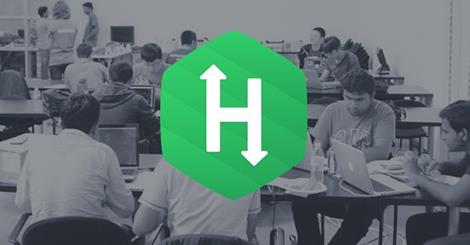 Bangalore: March 10, 2015: HackerRank, a technical talent community for developers to hone their skills and for companies to hire great tech talent, today conducted a media knowledge sharing day along with their customer CodeNation.
In today's world of technology where things are changing with the blink of an eye, there is undoubtedly an inexhaustible demand for programmers who can develop cutting edge technology products. In order to remain competitive and develop products fast, it is extremely important that companies hire the right talent. However, in spite of spending enormous amount of time and money, companies have found it challenging to recruit the right tech talent
But what if there was a way to attract the right talent to the right job? In a one of a kind media knowledge sharing day, Mr. Harishankaran K, Co-founder of HackerRank talks about the HackerRank platform helping a large number of companies hire the right programming talent in an efficient yet cost-effective manner.
Addressing the meet Harishankaran K, Co-founder of HackerRank said "Only 10 years ago, 90% of companies would go to campus with the intention of conducting a pen-and-paper coding test. However, now the trend has reversed and only 10% of companies visiting campuses follow the old method. The rest have adopted technology to optimize the process, with online platforms like HackerRank being used widely, companies now have the liberty to recruit coding gems from remote colleges as well, which a company may have rejected due to logistics constraints"
"HackerRank has redefined the way we approach tech recruiting on campus. We have been able to identify rockstar programmers through the platform, thanks to which our campus hiring now runs super smooth, has increased our reach to the computer science students tremendously and hence much more scalable"- Anuja Sivaram, Head-operations at CodeNation
The company's mission is to build a meritocratic platform that makes the world flat – where the only thing that matters is your actual objectively-measured skill and not which school you went to, the companies you've been at, or any other factor for that matter. The company already has over 1,000 paying customers on its HackerRank for Work platform and has been experiencing 100%+ quarter over quarter growth, rapidly becoming the go to solution of tech recruiters in Technology, Financial services, retail, and other sectors. HackerRank is enabling the world to move faster by helping companies hire better through a robust platform and all the necessary tools to ensure efficient tech recruiting.
Founded in 2009, HackerRank is a platform where programmers come to solve interesting challenges and companies use the product to identify the best skilled aspirant. By using the HackerRank for Work, companies administer coding challenges to applicants during the hiring process and gain an objective metric that allow recruiters to automate early stage candidate screening and save hundreds of hours in their recruitment process. Formerly known as InterviewStreet, HackerRank was also the first Indian company to be selected for an incubation program by Y-combinator. The company has over 1,000 paying customers on its HackerRank for Work platform and has been experiencing 100%+ quarter over quarter growth, rapidly becoming the go to solution of tech recruiters in Technology, Financial services, retail, and other sectors
Comments
comments