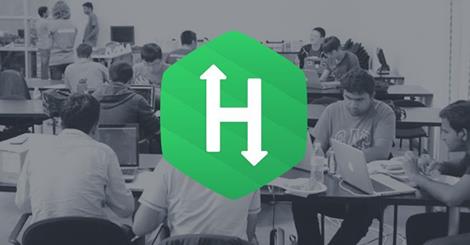 'Built for another crucial technical skillset: Linux scripters'
Bangalore: February 23, 2015: It's early 2015 and HackerRank is back again to help flatten the tech talent world with their new platform SudoRank. SudoRank offers the same unique features, like code challenges and Code Pair that other HackerRank products do. But, while those products rely on built-in, web-based compilers and IDEs, SudoRank relies on something a little different: a built-in, web-based Linux Bash terminal.
Instead of relying solely on resumes and chalk boards to assess scripting skill, SudoRank gives Linux gurus the chance to show off their scripting chops directly to the interviewer with their own root session in a Linux Bash terminal. Companies can now transform how they recruit Linux talent by leveraging SudoRank's key features such as:
An authentic Linux server environment that measures a candidate's actual scripting abilities.
Library of preloaded scripting assessments, plus the ability to write scripting challenges that are personalized to suit exact hiring requirements.
Automated evaluation algorithm that scores each scripting challenge, reports which provide proficiency and thought processes insights
Access to a candidate's recorded session for easy review of their thought process.
Commenting on the launch of the new tool, Mr. Harishankaran K, Co-founder, HackerRank said, "At HackerRank, we understand that your technology team requires different skillsets and domains, which is why we're always eager to keep releasing tools that empower you (and our 1,000+ customers) to find the best tech talent. Whether they're coders, Android developers, or system administrators, HackerRank strives to offer the best solution to identify skilled candidates for any role."
Most companies have complex data centers and rely on it operating smoothly. With that in mind, SudoRank will help recruit systems engineers based on how they perform tasks that are required to succeed in this role. HackerRank had also recently launched DroidRank, a tool designed specifically to help companies recruit top Android developers.
About HackerRank
Founded in 2009, HackerRank is the first Indian company to be selected for an incubation program by Y-combinator. Headquartered in the USA, the company has two main offerings: Hackerrank and HackerRank for Work. HackerRank is a platform where programmers come to solve interesting challenges and companies use the product to identify the best skilled aspirant. By using the HackerRank for Work, companies administer coding challenges to applicants during the hiring process and gain an objective metric that allow recruiters to automate early stage candidate screening and save hundreds of hours in their recruitment process. The company has over 1,000 paying customers on its HackerRank for Work platform and has been experiencing 100%+ quarter over quarter growth, rapidly becoming the go to solution of tech recruiters in Technology, Financial services, retail, and other sectors.
Comments
comments