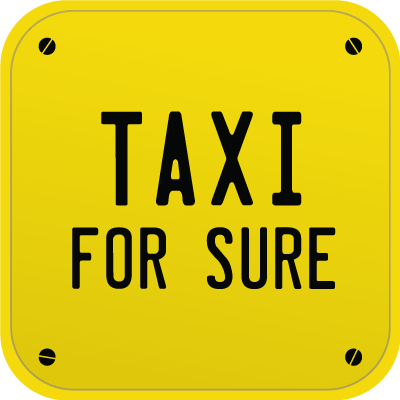 "It all started with the typical in-a-bar discussion about business ideas on the tissue paper one evening. Both Aprameya Radhakrishna and I, were frustrated with the fact that every time we traveled and needed a taxi, we had to call two or three operators, for the glimmer of hope that we would receive a taxi somewhere in a two or three hour time frame." says Raghunandan G, CoFounder and CEO of TaxiForSure. Upset with the sheer lack of taxi services in the country,  Raghunandan G along with his friend Aprameya Radhakrishna started TaxiForSure in 2011.
[box type="shadow" align="aligncenter" class="" width=""]TaxiForSure is one of the fastest growing taxi-aggregators in the country, which offers safe, easy and convenient commute options.The company, unlike others in the industry, partners with a variety of different taxi operators who in turn work with drivers making its business model extremely asset-light. This strategic approach, along with cutting edge technology, enables the company to ensure that customers get easily accessible, safe and economical taxi rides, For Sure![/box]
The TaxiForSure Growth 
TaxiForSure is a technology-based company that ensures convenient commute for customers by bringing them closer to existing taxis and autos. From a three-city presence, TaxiForSure has grown to 40 cities in the last 4 years and is looking to scale up to other Indian cities soon. TaxiForSure was started to address the urban commute challenge, and in achieving this vision they now have over 15000 drivers, a strong network of over 500 operators and a fleet of cabs that include sedans, hatchbacks, SUVs, luxury cars. Recently they also launched the Nano and Auto service so that their customers have a commute solution whenever they need one!

TaxiForSure, saw a humble beginning in a 100 sq.ft garage-equivalent room and have very recently moved into a new corporate office that boasts of a 19000 sq.ft office space. The company is now a perfect blend of 1500+ experienced employees, which adds to the maturity and overall development of the organization.  

The TaxiForSure Differentiation
The taxi aggregation space in India is rapidly taking shape. This industry has graduated from being a large scale proof of concept to a full blown success on the ground. The growth rates have been upwards of 30% per month! At present, there are a large number of players operating in the cab aggregation space. The market is big enough to accept more players as there surplus demand.
TaxiForSure's product differentiator is their business model. They work with operators who in-turn work with drivers ensuring that they have an asset light model and there is a mandatory social verification of the drivers. The company has invested significantly towards the safety of their customers, especially women. From panic buttons to tech-upgrades of apps, GPS devices in all cabs and so on.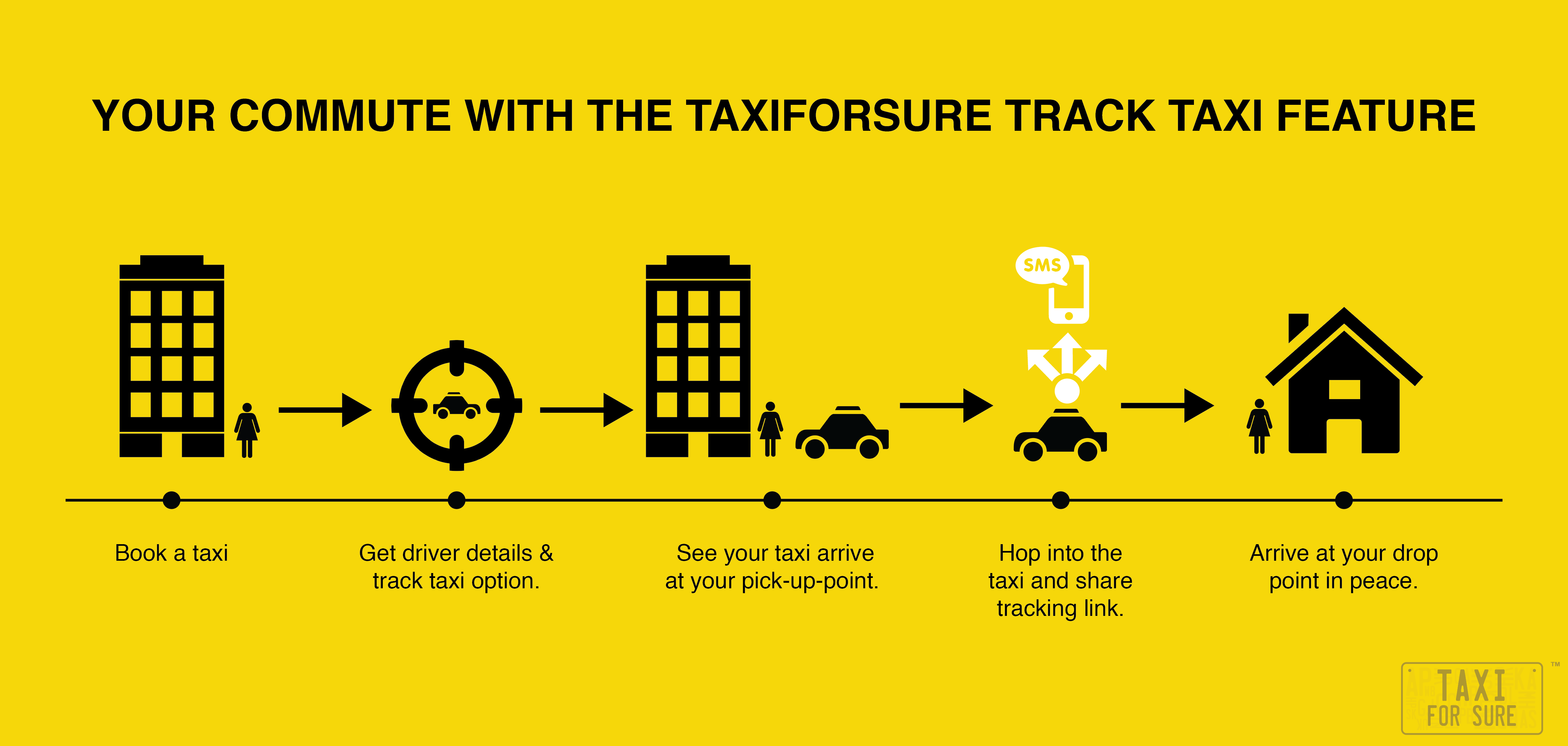 Their competitive advantage is their overall experience offered to customers by TaxiForSure – right from the point they book a ride to the time they end their commute. The company believes in offering the right intervention to ensure that the customer experience only improves over time, and customer delight quotient continues to increase. An interesting example of this is their Driver's Finishing School. This is an extension of the training that they give their drivers on how divers should conduct themselves with customers, manage technology, and so on.
The Strong TaxiForSure Team
TaxiForSure was started by IIM A alumni – Aprameya Radhakrishna and Raghunandan G in Bangalore in June 2011.
Raghunadan G is the Co- Founder and CEO at TaxiForSure. Raghunandan mainly focus on strategy, operations and guiding the company through the next phase of growth. A management graduate from the country's premier institute, Indian Institute of Management- Ahmadabad, Raghunandan's expertise lies in product, operations, technology and finance.After his post- graduation, Ragunandan worked with Texas Instruments as a Software Engineer for two years and as a Consultant in Feedback Ventures for 3 years before he began his journey at TaxiForSure. Initially, Raghunandan focused on product, technology and internal operations to build the foundation of the business. His focus now lies on the running of the company and planning the next phase of growth.His vision for the brand is to make their presence felt in other cities and to be the preferred choice of cabs by customers. His target is to be present in more than 30 cities in the next 1 year.
Aprameya Radhakrishna is the Co-Founder and Director at TaxiForSure. Aprameya mainly defines the road map for all branding and marketing activities for the company. A management graduate from the country's premier institute, Indian Institute of Management- Ahmadabad, Aprameya has both width and depth of experience with expertise in marketing, branding, operations and Customer Relationship Management .After his post- graduation, Bangalore boy Aprameya moved back home to work at Infosys as an analyst for over three years. Aprameya then moved on to become the Head of Business Development for PDS at Jones Lang LaSalle India for almost 3 years before he began his journey with TaxiForSure. On researching the market Aprameya found that- on one hand consumers struggle to find reliable taxis, and on the other taxi operators and drivers struggle to get enough customers every day. The idea for TaxiForSure was thus born when we realized that technology can play an effective matchmaker in this market. In the initial stages, Aprameya's primary focus was on building the supply base by building relationships with operators to ensure smooth operations for TaxiForSure. His main focus now lies in customer care amongst other activities of Marketing and Brand building.A great brand is built when one stays true to what one says and promises. Aprameya's focus is to get the service right each time with the same amazing zeal and consistency.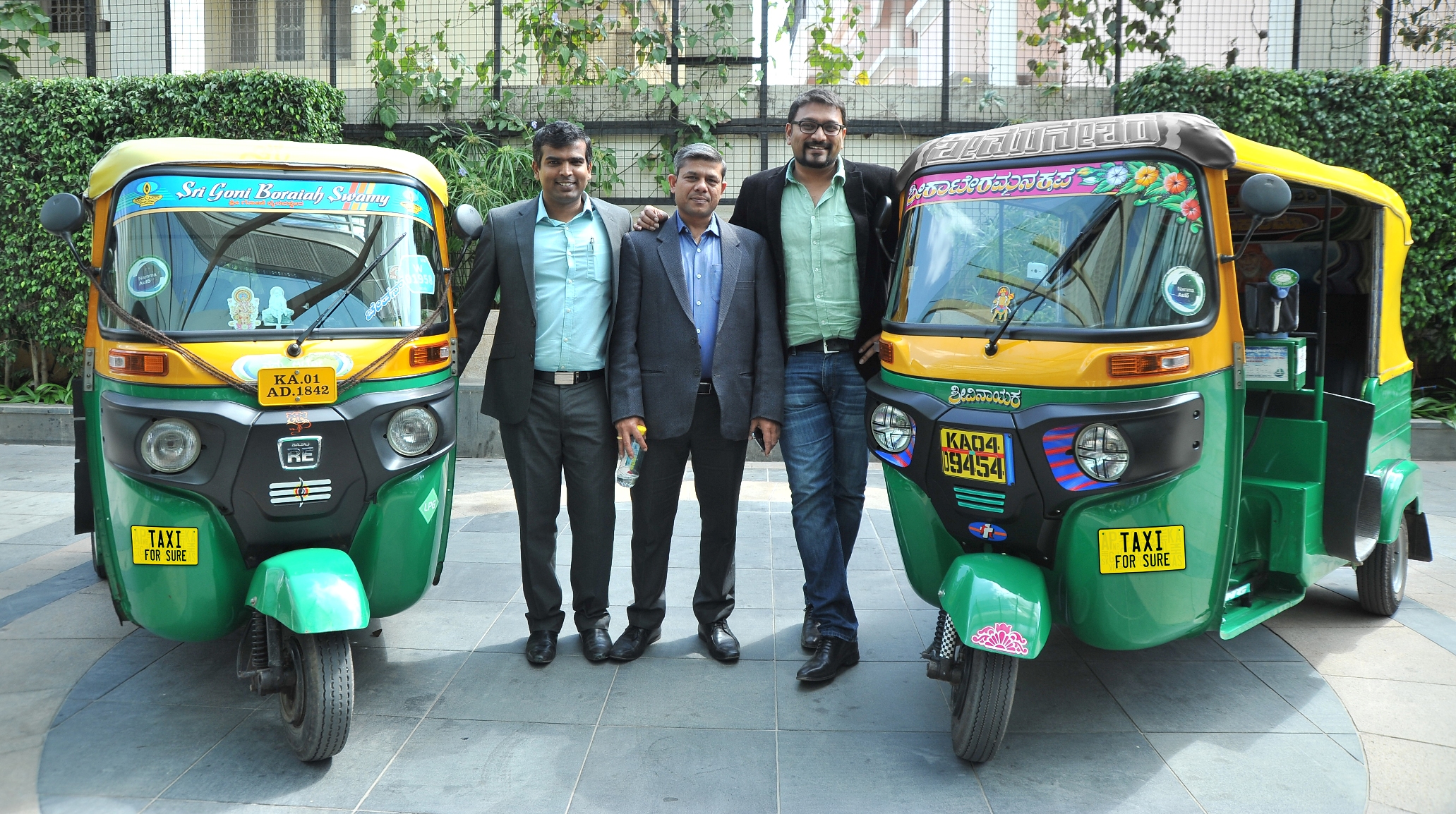 The company today is poised to reach great heights and their journey has been expertly navigated by an able leadership team.  Leading the way is Arvind Singhal, COO, Taxi For Sure who was previously heading South India business for Mc Donalds. Aiding him is Chief Technical Officer, Amitava Ghosh, who was the Director Engineering at Yahoo, Randeep Rai Singh who was working with Tata Teleservices has joined recently as Chief Marketing officer and Chief People Officer, Hari T.N. who used to be the Managing Director & Global Head of HR for Amba Research.
The Challenges Along The Way
"Taking TaxiforSure to where it is today has not been an easy feat by any means and our vision has gone through many iterations to become what we are today. Finding right kind of operators who can understand our business model, finding the right kind of employees who can work with us, finding the right kind of investors who can trust on our growth and to changing consumer behavior and starting a few service industry and working in an unorganized market are some of the major challenges we faced."
says Raghunandan G. TaxiForSure was started with the sole aim to solve the urban commute challenge in the country and today the company is considered to have played a pivotal role in altering the taxi-hailing habit of Indian customers, and in altering the lifestyle of several drivers and operators.
Lessons Learnt
Incentives play a key role in behavioral changes.
When TaxiForSure began their operations, the biggest challenge was to change behavior – of drivers, operators and  customers. The company aligned to this and rolled out several incentive plans, ranging from price discounts (for customers to explore using taxis for short distances) to increased incentives to drivers (to ensure they did more than their usual three trips and were ready to ply for 7 to 10 trips at least). This led to attitude change in drivers / operators and customers alike. Further, to ensure that their drivers remain motivated TaxiForSure helped the drivers enhance their behavioral and emotional quotient through Driver's Finishing School, and helped them with
Easy vehicle financing

Opening bank accounts and imparting financial literacy

Health checkups and counselling

Communication, Gender sensitization , customer safety & behavioral training
Always keep a focus on core operations.
While the company planning to roll out incentives, they worked towards ensuring there is a commute available for customers at their preferred location and time. They had hatch backs and sedans and also luxury cars, however, to further add to the variety they introduced Nano and Auto service to the fleet. TaxiForSure wanted to ensure that no matter where the customer wanted to travel , TaxiForSure always had a solution for their customers.
Take customer feedback and data analysis seriously.
Customer delight continues to be the fundamental driving force at TaxiForSure  and the company has strived to achieve this across all their activities / initiatives. Their data analytics, product development and marketing teams work closely and introduce programs that drives this key point.
Future Plans
The aggregator industry has been growing by leaps and bounds! TaxiForSure has experienced substantial growth in the past 6 months, and plans to keep accelerating this growth. They are currently in the process of expanding within India and aim to achieve the highest standard of quality, safety and customer satisfaction within the country. Their current focus remains on domestic expansion, enhanced technology and wide scale marketing.
TaxiForSure will also continue to invest in the drivers who form the backbone of their services. The company has the TaxiForSure Driver's Finishing School in Bangalore, which builds on the behavioural and emotional quotient of drivers to ensure customers continue to see the differentiated quality of the company's services. The company plans to set up this school in every city they expand to in the coming months.
Fund-raising for a growing start-up is more like a continuous activity. When a company reaches a scale, investors get interested. TaxiForSure is  working at multiple levels to ensure that their growth takes place in a sustained manner.
Comments
comments