Answer to all your organizational needs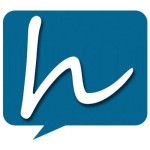 Hallwaze in the business world is a solution to the challenges that a typical organization is struggling to keep the employees together, connected and motivated. Hallwaze is a single platform solution to all the organizational needs. Lack of fluidity and inability to quickly identify growth potentials within enterprises is the main reason behind the inception of this venture. It was founded by technocrat Saif Ahmad in April 2014. Saif has a Bachelor's degree in Computer Science from Delhi University. He brings Hallwaze with over a decade of experience in the IT Industry.
Hallwaze was incorporated as a Delaware Corporation in the summer of 2014 in Herndon, Virginia, USA and has a 100% India subsidiary as well. Hallwaze simplifies and untangles the communication clutter in enterprises and brings in transparency, visibility across organization.  The beauty of the platform lies in its simplicity. Other similar platforms have faced severe adoption issues owing to the platform usage complexity. Moreover, most ESNs focus on just content/stream creation; one click access to information is more critical. Hallwaze's Search engine indexes, catalogues and tags every stream of information and finds info based on your metadata. The external feed engine and internal content recommendation is programmed to follow stated interests. Droplets empower users with online collaboration scratchpads where you  can put rich text; drag & drop documents; pictures videos and hyperlinks for better interactivity and it can be used as a 'post it' on the screen of the intended audience.
This software is helpful for both small as well as medium enterprises. The vision of the company is to help enterprises build great teams.          
The Addressable Market
As compared to the US market where enterprises are keen on leveraging such social platform to bring in transparency and build an open environment; the Indian market has a mixed mindset. The leaders see value but also fear what unwelcome situations an open culture would surprise them with. In a nutshell, it's the fear of facing the reality!
"To overcome this challenge we have creating an advanced adoption team, this team not only is an expert on the product. But also has keen insight on handling behavioral and cultural changes. They would enable the leaders and employees to solicit true value out of this platform to solve their day-to-day business problems" says Saif.
The addressable market is at US$ 840 million but growing at 13.4% annually as per "Gartner". IBM Connections is the leader in the market with 13-14% market share; Jive follows with 8-10% market share. Microsoft's Yammer and Sales force Chatter are the other top players. The competition is tough, yet there is huge market that is open for land grab.
Coming Soon
Hallwaze has generated US$ 7 million in the past year and have recorded 10% growth in revenue year-on-year. Hallwaze is soon going to announce the new feature releases in the product – External groups and Group chat are a few to name. Also, they plan to go out worldwide. After establishing successful teams in American and Asian market, Hallwaze is looking at expanding their team in the European market too.
When asked about if Hallwaze is looking for funding, Saif has to say that yes, they are already in the process of pitching to the VC's of the World.
Links:
Comments
comments