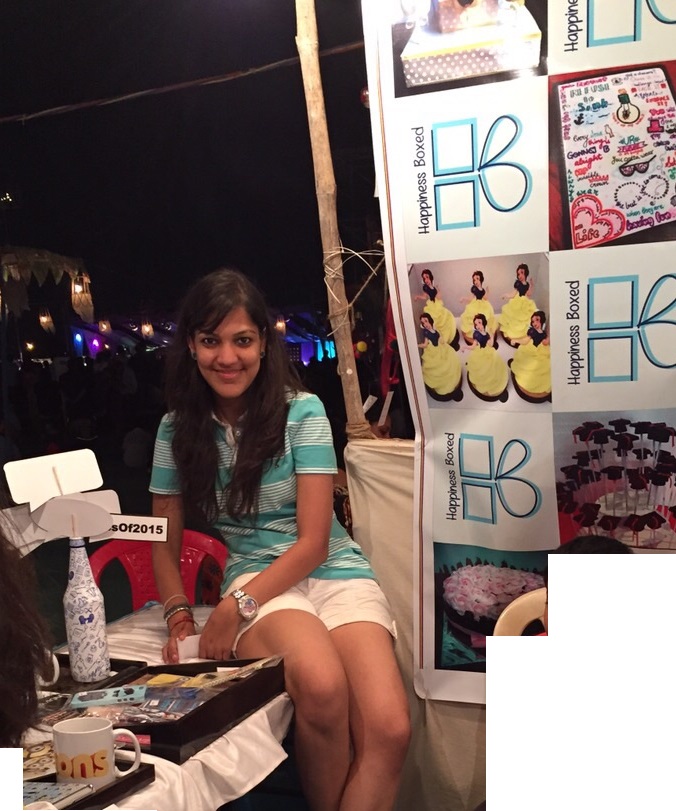 "Happiness is not something ready made. It comes from your own actions."
Golden words quoted by Dalai Lama. Gifting is a known way of sharing happiness. But in the recent times, it has become an essential customary. People started judging others on the size and weight of the gift offered. Want your gift to stand out in people's heart for the rest of their lives? Not sure of what to gift or where to buy? There have been times, where we had to stop at almost every gift shop in the city, just to select the right one.
Times have changed now, all you have to do is to simply open HappinessBoxed.com. A bespoke online store for gifts and delicious desserts.
You say it they have it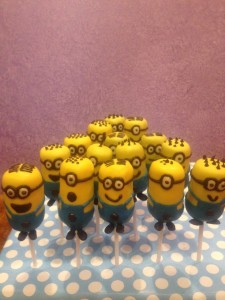 Want your gift to be unique? Open HappinessBoxed.com, their online store deals with some of the most amazing products ever found on the internet. They have partnered with the best home bakers along with brands offering bespoke gifts, quirky home décor and gadget accessories in Mumbai.
Their partners bake the most amazing and innovative desserts such as Panda, Minion Cake Pops, Fat Free Cheesecake, Whoopie-Pies, Gluten-Free Desserts, Doughnuts, Cookies and many more. Their home décor include vintage/retro lamps, decals for apple laptops, lap pads, doodled mugs and notebooks, name stands and personalised rompers. Their vintage collection includes cassette lamps, pan clocks for kitchen, alcohol hampers and cake pop (dessert) hampers. Especially, the Cake Pops has been trending since their inception.
Making every moment a special one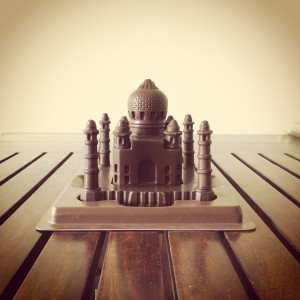 They are your go-to partner for all celebrations, as they have a natural gift to cater gifts for all kinds of personnel. Their unique selling point is that they deliver happiness at doorstep. The hamper received by clients is very exciting. They started a soft launch during Valentine's week which gave them good traffic as all are looking for unique gifting ideas. They currently deliver all over Mumbai round the year, with an overwhelming response from their customers.
With the age, where mid-night 12 o clock birthday wishes is a trend, just imagine your friend receiving a surprise mid-night gift at his doorstep, even though you're not in town. Sounds exciting right? Yes, HappinessBoxed.com does midnight deliveries too, this feature had attracted a wide loyal customer base for them. They also provide COD services (pay happily at doorstep), and online payment service is expected to start soon.
"Choose a job you love, and you will never have to work a day in our life"
This was a famous quote by Confucius. Vidhi Pansari, CEO of HappinessBoxed.com is a living example. She is 21 years old, and says being born and brought up in Mumbai, gave the her freedom to think and grow innovatively as an individual. Business is in her blood, as even her dad is a businessman. The very thought of venturing into her own firm, had been in her mind for a long time.
When the fresh idea of an online portal for bespoke gifting and delicious desserts clicked with her, she had a thorough research in the Food & Beverage and Gifting space. When the things fell in the right place, their online store was officially launched on 20th February, 2015. She is glad that being an entrepreneur is giving her success and pleasure which makes her quite fortunate enough to spread the word across. She believes that with innovative ideas, we should always do what we love.
The Agents of Happiness
Vidhi Pansari, a young CEO, herself has done a few internships at a start-up, a private bank, an online magazine and even her family business. She has gained a lot of exposure with her ongoing studies and practical world situations. She pursued her graduation in B.Sc Economics and Management from Russel Square International as an external student of University of London (UOL). Her higher education from Podar International School in The International Baccalaureate Diploma Programme (IBDP) has molded her as a person and has given her the right perspective to have a look at the business world. It also taught her to have a positive effort in social service and about the importance of giving back to the society/environment.
She had completed her secondary education in Vibgyor International School, IGCSE program. The international perspective in which she had studied gave her a perspective to think long term and not cram for the exams. Under her guidance, it's a team of five interns that collectively form the agents of HappinessBoxed.com. At the moment, along with their routine of spreading happiness, they are also writing articles for the blog to widen their customer base.
They are based in Mumbai and wish to only concentrate in Mumbai as they deal with delicate and open hampers. On an average, they have 3-4 orders a day, and their hands are completely getting full with handling cliental details, tracking deliveries, marketing and handling online store. They plan to expand soon having more interns.
The Gift Market
As many celebrations such as Friendships Day, Rakshabandhan and Diwali are coming up, they have already started considering hampers and many products like accessories, fashion bags, wallets for men and many other exciting unique things.
As of now, there is NO direct competition for happinessboxed. However, the home baker that pops up from every corner these days, has to be taken into consideration. From a birdys to theobrama to n number of gifting store and cake shops is a competition. When the season of gifting begins, they will know their actual position in the market.
The Happiness Retention
HappinessBoxed not only markets the products but also markets the brand associated with the products. Social Media reach can redirect their customer base to their vendors. They provide deliveries, where many vendors don't do it directly. They also give out discount codes to their clients to hold them and as they keep coming up with new products, it allows their customers to stick to HappinessBoxed. The real joy of discounts, giveaways and deliveries at door-step is understood only a very few like Happinessboxed. When the minion movie was out, they sent out minion key chains with every order that created a huge buzz.
They too have faced a fair share of challenges such as people who deliberately mock the products. However, they are undeterred by such issues. In fact they consider it as a compliment, as they believe that they are on the right path when people are following them. Motivation is the prime factor that keeps them going every day.
Happiness shared is happiness gained
Since the beginning, they have been learning new things everyday. Their friends and family member did become their clients, now their clients are becoming their friends (the most interesting part). It is exciting for them, when their friend's friends order for their friend.
They meet/talk to many clients everyday, as they deal into a lot of personalised items, there is continuous conversation with the client regarding color combination and their approval for the font on the product. In the beginning, they might have fallen back to some expectations' which actually encouraged them to improve and give better service quality to all the customers. Feedback and Appreciation has been the motivational key.
The initial investment has been made. They just have their monthly expenditure on which they are recovering. At the moment, they are not looking for any funding.
The festival season is definitely closing by, no more face palms while searching for gifts. Open the HappinessBoxed, and spread the happiness to your near and dear ones. After all, a truly happy person is someone who can spread his happiness to others.
Comments
comments