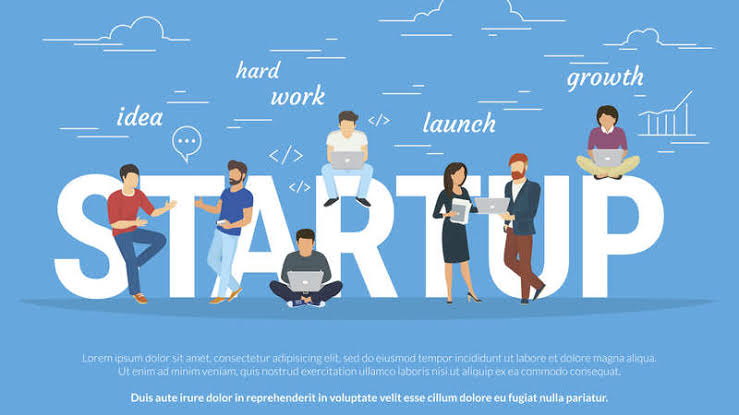 There is a well-known saying "failures are the stepping stone to success." However, we would like to say that mistakes are a stepping stone to learning, and moving towards success. The only thing you need to remember is that you ought to make new ones; don't repeat what others have already done.
The case with entrepreneurs is that they love making the same silly mistakes, which cost them a dime and their entire startup. 
There are a few common mistakes that every new business on-the-block decides to commit, and here we are going to take you through them in detail.
#1 Not Validating the Idea
In most cases, we have an idea but, we fail to study if the market is ready for the idea or not. In some cases, entrepreneurs just release the idea to the market, even before checking if the audience wants such a solution. That leads to the failure of the startup. 
Let's say you have a small point of differentiation, which if you initiate into the market, you believe can help you sell for billions. However, the market's approach towards your product or idea is hostile. That's why even before you begin with the prototype or the pitch, you should ideally study the market's readiness for the product idea you have in mind.
Identify the target audience for the business, and find out what they think of the idea. If they believe in the idea, and feel that it could be a possible solution to their problems, then you can go ahead with the solution. 
Don't start your on-demand business without validating the idea. You should always go for the A/B testing for the idea and then think through the plan for building on-demand business. 
#2 Scaling your Business Too Fast
It is one thing to plan for the future, but an entirely different story if you start living the future before it arrives. 
Businesses tend to that, and face a lot of losses as a result. Let's take you through the how.
For instance, you received an investment of certain amount. You realize that investors are taking an interest in what you have to serve, and start thinking of investing the amount into increasing your product's market. 
A good idea but, without a clear indication that your product really needs to enter new markets, you are in for some vague goals and a direction that you ought not to take.
Still you do, and start building infrastructure that you think will give your planning the wings. Now, you have a vague planning based on assumptions, for which you are building infrastructure and hiring resources. With your entry into new markets, without proper understanding of how the markets operate there or, whether your products are in the nascent stage in that new market, you have expanded your horizons. 
Probably, the amounts that you have calculated as your sell, may never happen. Maybe the market is still not ready to accept the new product or, your competition is rocking the markets already. 
The thing is you scaled too fast, and your investment is higher than what you are currently earning. Apart from that, the infrastructure and market cost also need to be added. 
Your operations are good, and so is your delivery structure, what if your product is not that good or, you could not work on the product before scaling for the markets? 
That's why it is important that you scale slow and before you scale, you start focusing on delivering a good product. If your product is good, and you are able to manage the scaling you are focusing on, then you can earn profits in the new market. 
#3 No Focus on Prototypes
As a startup, you want to sell to other people. You want to sell, grow and make as much profit as possible, at the earliest. However, if you don't have a good product, no one is going to complete the buy.
Most startups focus on how they will sell, what they will tell the people and companies around them, and how they will market their business to the investors. They don't have a clear vision, but they definitely do have a clear pitch.
What you don't realize is that the pitch comes after the product, and if your product is not clearly visualized or, you don't have a product demo handy, then you might not interest the investors or the potential buyers in any way. 
As soon as the pitch is made, the people are interested in the product, and if it does not serve the purpose, then you are not going to get the conversions. 
Instead of focusing on the sell, focus on creating a prototype for the product. You should have a demo handy for the product, which will enable you to show the way the product will work. The prototype will also let you know if the product is going to work in the future or not. 
#4 Not on-boarding the Right Team 
If you want your start-up to be successful, you ought to have the right team on your side. At Space-O Technologies, we know that developers will convert your idea into a feasible solution. If the team is unable to understand or comprehend what you plan to create using the idea, then you might not have what you have been viewing with it all this while.
It is important to understand if the team has the kind of expertise to convert your vision into a feasible solution or not.
You also need to understand if the team can back you up with the right type of vision, and help you validate the idea.
Before getting a team on-board, understand their experience, help them visualize the idea, and see how they function with just an idea. If you believe in their experience and expertise, then bring them on-board. Else, it is a good idea to just move on to the next team, till you find someone who shares your passion or at least your vision with the idea.
Summing up
You cannot function without a good team, the right idea and of course the perfect prototype. Once you have all these ready, and you know that you have the startup set to grow, then you should begin planning for scaling. Test the markets before you go full-on with the scaling process. You can sit on the investment for a while, grow your ideas in the domestic region, before moving ahead with a scaling plan.
If you avoid all these mistakes and clearly visualize your goal, you will sell your product better and will grow to be a successful startup with time. 
Author bio: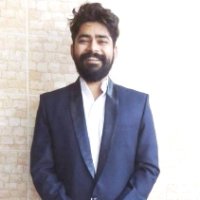 Yuvrajsinh is a Marketing Manager at Space-O Technologies, a firm having expertise in mobile apps development. He has over 80k LinkedIn followers. With the help of these followers, he has helped over 150 job seekers to find their new job in India. He spends most of his time researching the mobile app and startup trends. He is a regular contributor to popular publications like Entrepreneur, Yourstory, and Upwork.
Social Media Profiles:
https://www.linkedin.com/in/yuvrajv5/