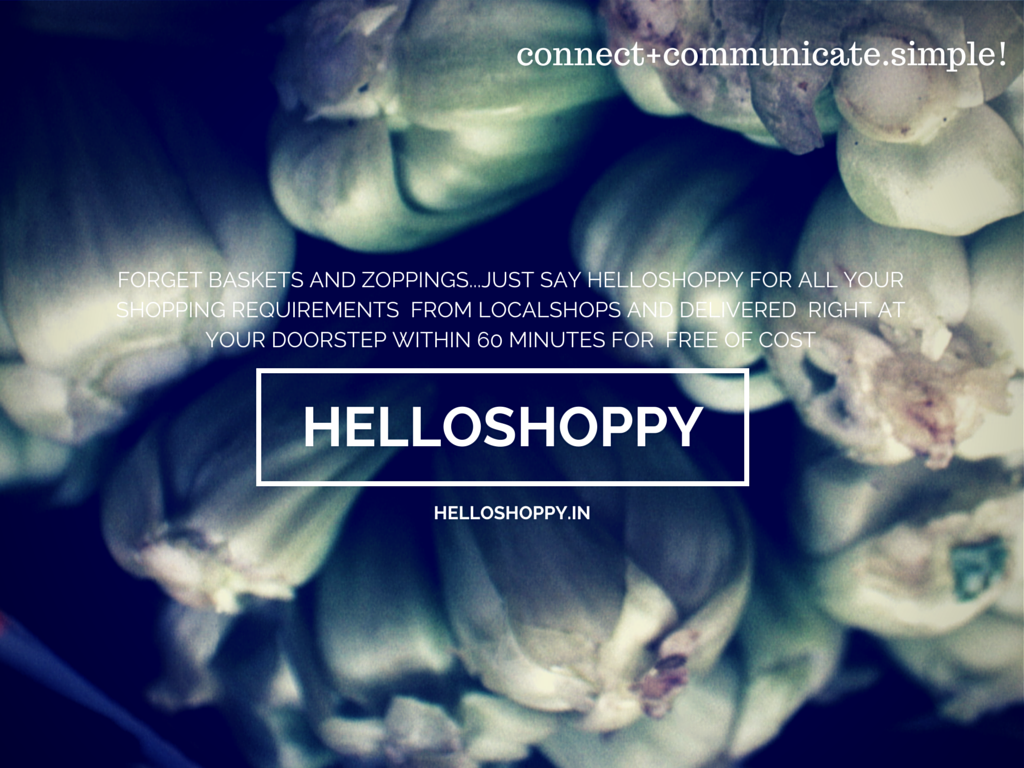 19th June 2015,  Delhi -Hyperlocal shopping is a new buzz in e-commerce industry with plenty of untapped market. As of now, few players are active in metro level but not much inclination has been received for hyperlocal shopping yet. HelloShoppy, inception of Ranadheer R Desireddy–a Cross-Border Business Expert and Serial Entrepreneur, is build-round concept of making things easier for local shopping freaks no matter if they live in Metros or Small towns. HelloShoppy Connects hyperlocal businesses-Pharmacy, Grocery, Bakery, Stationary and other general stores" as one stop shop which is first of its kind in India Company taking to PAN India Plans. Read the full story about HelloShoppy here.
Recently, HelloShoppy decided to take its platform to foreign soil. The company will be expanding its business in South East Asia region. The retail market in Southeast Asia is a multi-trillion dollar market with over 600 million consumers, thousands of malls and millions of retailers. Analysts estimate that online spending across Southeast Asia is poised to hit $35 billion by 2020. From another estimate of HelloShoppy, The smartphone penetration in this region is between 40 and 80 percent. "The goal is to reach 200k retailers that reach over 200 million consumers. So the potential size of this market could be around two to five billion dollars. What's really exciting is that there are no actual competitors yet" Rana explains.
This huge untapped Market as well ease of doing business triggered Rana, an expert in Cross-Border Business, to go beyond Indian borders to carry out business.
Currently, HelloShoppy is rolling out its operations in Srilanka. The company is going to take over Laos and Cambodia next year followed by Vietnam and Philippines. It has gone solo in Srilanka but when it comes to other markets, the company prefers JVs with local partners because of Knowledge and Operational Flexibility. It is exploring options for possible tie-ups for Initial Entry /local based support with various smaller players as well.
Talking about the strategy, Rana explains that "Technically, it works as follows: we sign exclusive deals that allow us to install, manage and maintain. We deploy and build the entire infrastructure and back end. Finally, we offer these networks to brands and merchants on a subscription based model, which is win-win situation and cheaper Option as well".
The goal is to make offline retailers' efforts more efficient and engaging than ever before. Then, to provide them with a solution that enables them to engage with their consumers when and where it matters most. Moreover, the company aims to empower them with the knowledge of customers' journeys and purchase decisions.
Although, The Company will be routing its initial operations through India, It prefers to go real local in terms of manpower and infrastructure supported by dedicated local backend operations in long term prospective and equation. Negotiations are in place with different National/International PE Firms and expected to close the deal soon. This has come at a time when Indian E-commerce Market is getting crowded with many players in pipeline to bit the market share. Rana sees no point to restrict to India itself and believes that this step of expanding HelloShoppy will make it play much bigger role in South East Asia region as well.
Comments
comments