Hertz ordered 100,000 Tesla EVs in 2021 and the company almost received half of the vehicles so far. It appears that the company has increased its EV orders through other EV makers as well, reaching earnings at record heights. As a result, the company stock continues to surge.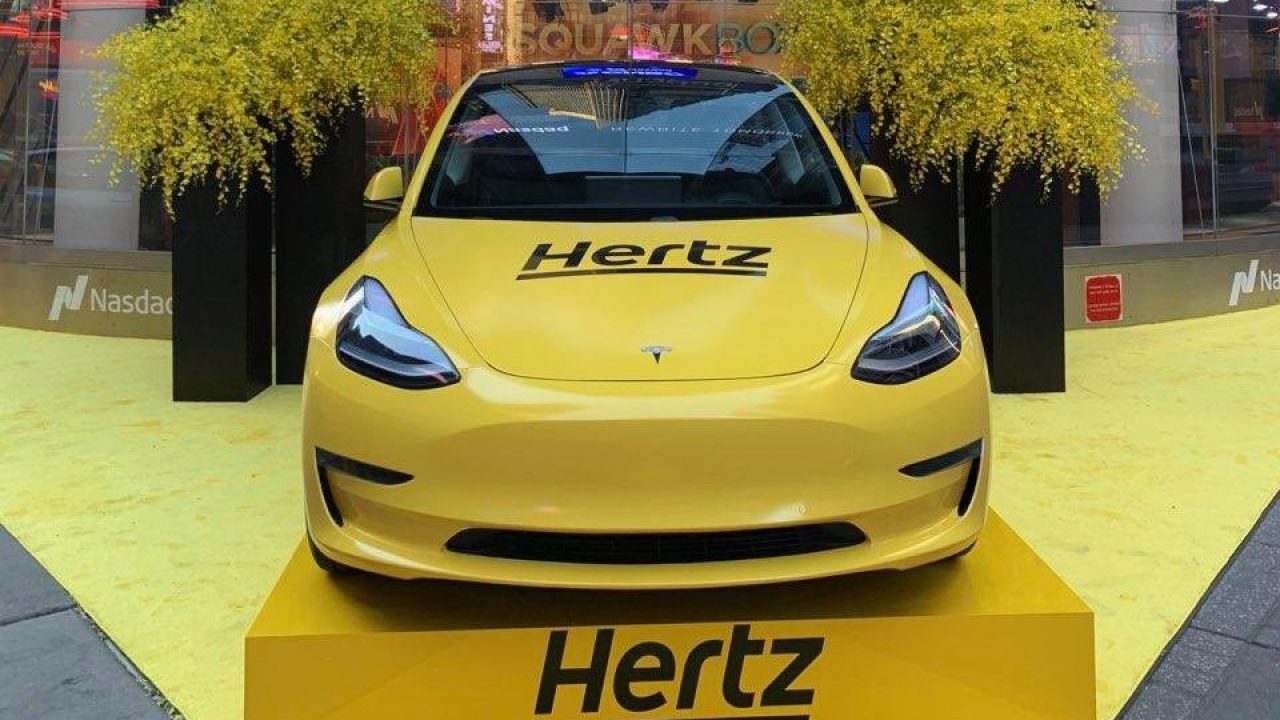 It may have taken many people by surprise when it was announced that Hertz, which had just recently filed for bankruptcy, had a "deal" with Tesla. Hertz didn't really have a deal, it just ordered 100,000 Tesla Model 3 sedans just like any normal consumer would place such an order. Hertz would have to pay full price and get in line to take delivery over the course of many months, or even years.
This week, according to a recent report by Automotive News, Hertz had about 430,000 cars in service in 2022, and 11% were Tesla EVs. This means that fewer than 50,000 of Hertz's Teslas have been delivered, and yet the company is still enjoying so much success that's stemmed from the "deal." Hertz is now leading the EV rental game, and has ordered more electric vehicles, but not from Tesla. Rather, the rental company is buying EVs from General Motors and Polestar.
EV deliveries
GM will deliver a whopping 175,000 EVs to Hertz, and the Polestar order adds up to 65,000. The rental car firm has also partnered with Uber to furnish ride-share drivers with EVs, as well as with BP Pulse to install EV chargers at its various locations. Despite another rocky year, with countries across the globe working their way out of the damage caused by the global pandemic, Hertz earned a record $8.7 billion in revenue in 2022, and its stock shot up 7 percent on the news.
With a strong year behind it, the company has made it clear that it's ready to ramp up its efforts in a big way, and electric cars will remain a major focal point. In fact, Hertz CEO Stephen Scherr highlighted electrification as the reason for the rental company's success. He said, "Our team delivered on renewed demand for travel, which is continuing. In 2023, we will build on our progress to grow our business across the Hertz, Dollar, and Thrifty brands. We look to our investments in electrification and technology to yield increasing operating leverage and improved returns and an even better product to our customers around the world." EV transition is rapidly increasing in the industry, from retail sellers to rental companies.