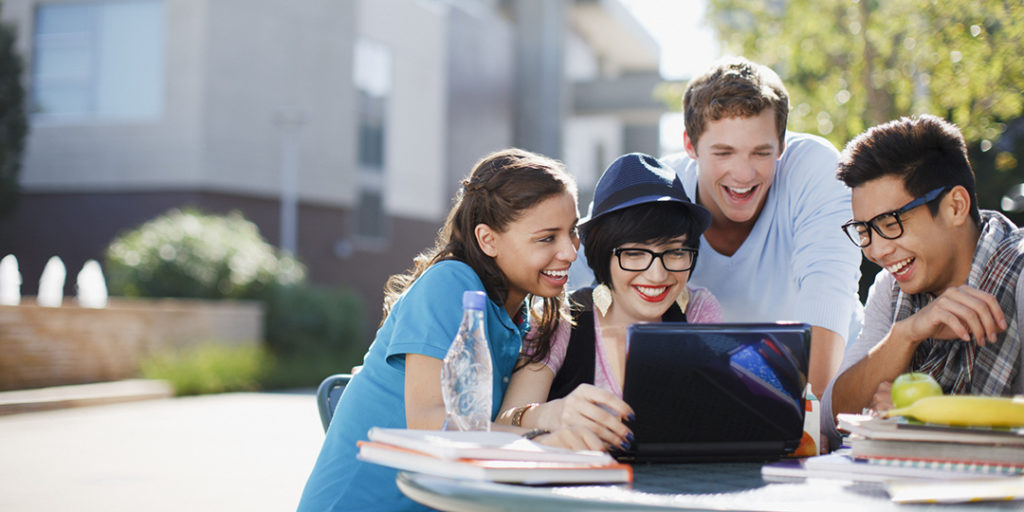 Gone are the days when students could only know about the colleges through TV and radio commercials, pamphlets, phone calls, snail mails (letters), and through in-person visits.
Today, technology has profoundly changed the way candidates and institutes seek out and select each other. Thanks to the Internet, students have loads of information available in a click.
They can read about various programs related to their field of interest, learn about the campus on college websites, participate in online discussions, and even take virtual campus tours.
To make the process easier, there are digital platforms that are helping students compare courses and colleges based on fees, hostel, placements, alumni ratings, infrastructure, and other details.
The scenario has equally changed for the educational institutes. Colleges used to employ methods like direct mailings, television, radio, and billboards to reach potential students and their parents. Technology and digital platforms have changed the way they approach students today.
It is essential for counseling agencies and colleges to understand exactly where and how students search for higher educational programs, so they can meet their prospects at the most opportune moments.
Social Media Plays an Important Role
A study found 32% of students followed colleges and career schools on social media during their decision-making process. True to this fact, students interact with current students and alumni through college blogs, Twitter handles, LinkedIn and Facebook pages. It gives them a taste of what attending that college would be like.
Studies have found that prospective students want schools to be present on social media, and are influenced by an institution's engagement on social media. To reach students at every step of their career, from applications to registrations to graduation, today, almost all college are using social media platform for organic posts as well as paid campaigns.
Going beyond sharing campus photos and events, modern colleges and universities are learning from other industries about the potential of social media platforms and using it to draw students' interest and keep them engaged throughout the cycle of admission and beyond.
Search Engine Results Influence students
When it comes to searching for information about a career program, search engines like Google, Yahoo, or Bing have been the most popular choice among students where they can get everything they want to know.
Students putting a search query around their interest area, land up on various blogs and career sites sharing knowledge regarding courses available in those domains and career path ahead. For example – When someone queries "Best Law Programmes" or something similar into a search engine, the college websites that rank high on the first-page search results are those that students take most relevant.
Here is why it is important for colleges to have a strong search presence and show up in relevant searches. Getting potential students to click with relevant content is the key. 43% of students are influenced to click on information relevant to them and have high chances of engaging with that college to know more. Showing up in the right search decides gaining or losing a new student to the competition. Colleges can take help from digital marketing experts like SRV Media.
Websites Reign Supreme
For students across the country, the website is consistently ranked as number one research tool. 80% of high school seniors and 77% of juniors ranked a college's website as the first or second most important resource when researching colleges.
Colleges are continuously competing for students. The quality of the institute's website reflects the quality of the education it offers to its students; it should look good, be functionally modern, and responsive on multiple devices like smartphones, tablets, and laptops. An outdated website can't help you thrive in a technologically advanced and competitive world of educational institutions.
Modern websites enable administrators to track student's history and status, send email alerts and reminders to site visitors, and send mobile messages to deliver relevant and personalized information as a lead shows interest, fill up a form, apply online, or get short-listed.
Also, the college websites are designed to perform well on mobile devices as most of the prospects use their smartphones to first interact with the college and form the initial impression.
With education institutions aiming to increase enrollment and keeping the students engaged, adopting a mobile-first strategy is critical. Visually pleasing mobile websites not only impress the youngsters who are glued to their smartphones all day but also get a priority by Google in the search results (enjoy higher ranks!).
Blogs and Press Releases for Tips and New Highlights
To help reduce the confusion of applying to different colleges there is a myriad of blogs out there – part of college/university websites and standalone third-party blogs that give students all the guidance they need to make one of the most far-reaching decisions of their lives. It's a significant advantage over choosing a school only based on the brochures or a single college tour.
Similarly, press releases embedded into the college websites and on other PR media sites give a good chance to the institutions to share the information regarding application opening and closing dates, new courses introduced, additional seats announced, cut off lists, and other news related to admissions and enrollment.
Online fees payment
Today, online fee payment is the most convenient way of fee collection. Colleges partner with the most trusted payment gateway agency to ensure security and ease of payments with no technical complexities. Also recently, the Government of India has instructed educational institutes to discourage cash fee payments, making the use of payment gateways for online fee submission more popular.
The advantages of automating payment processes reduce manual labor and unnecessary paperwork, saving time and effort of the college administration. Easebuzz is one of the trusted payment gateways in India which allows educational institutes to go paperless and collect payments online for their admission process and for regular fee collection.
Including the latest digital platforms in the admission process by the students and institutes can benefit them alike. For institutes it helps achieve the objective of attracting more students, increasing revenue, and advancing their goals; for students, it brings in a lot of options to choose from, and make informed decisions based on the expert advice.
(Disclaimer: This is a guest post submitted on Techstory by Mr. Rohit Prasad, Co-Founder, and Director of SRV Media and EaseBuzz. All the contents and images in the article have been provided to Techstory by the author of the article. Techstory is not responsible or liable for any content in this article.)
About the Author: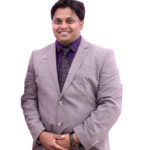 Mr. Rohit Prasad is the Co-founder and Director of SRV Media and Easebuzz. SRV Media is a renowned digital marketing firm in India. Easebuzz is an online payment solution that mainly caters to the small and medium enterprises.
SRV media provides a one-stop solution to digital marketing requirements with services like search engine optimization, social media marketing, design & branding, mobile applications, website development, and more.
Image Credit: Excelpolitan.com
Comments
comments