These days, the trend of starting a business in college is on the rise. The day I entered the college, I know that the age-old advice that 'a college degree is a route to a high-paying job' is not valid anymore.
Many of my seniors grouped to discuss their startup ideas, and those who used to lounge around the college's innovation and entrepreneurship center were the envy of their peers and apple of the eye of the professors.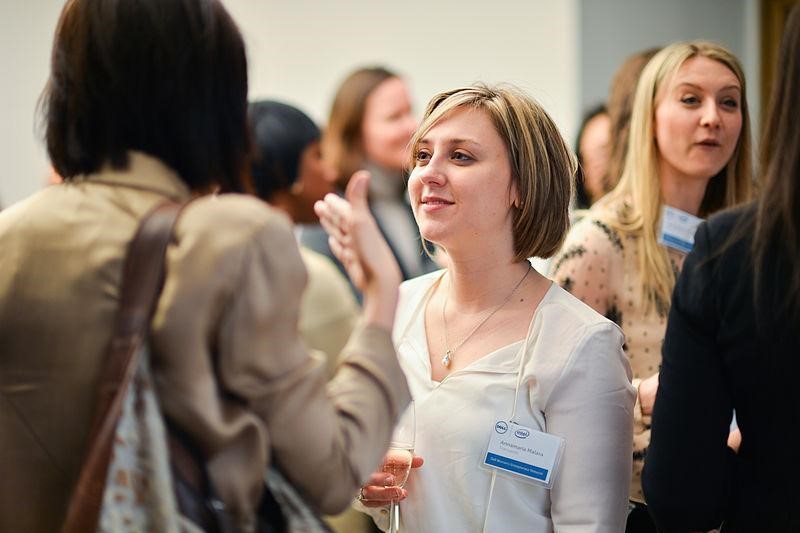 Source: Wikimedia Commons
Description: Student entrepreneurs are a good mix of enthusiasm, visionary ideas, passion, and dreams.
The student entrepreneurs were considered upstarts in the college. Whether their neo-ventures stood the test of time and profitability or not – was a question that did not plague them yet. College environment amplifies success and cushions failure. So, I decided that the college time is the ideal time to test out my business dreams.
Running a business was new to me. I was not prepared for the amount of work and pressure it will ensue. I found the hard way that running a business is a full-time job.
For a college-preneur, even breezy and easy academic schedules acquire the strength of a tornado as the aperture of time through which we let them in becomes smaller and smaller every day.
My first business (the one I started in college) didn't survive, but I sure picked up some essential lessons on how to manage time wisely and survive college with grace as a startup owner.
Here are my two cents:
Work on Your GPA right from the First Semester
Maintaining a high Grade-Point-Average (GPA) is one big challenge for the student entrepreneur. Managing a startup where you are multi-tasking all the time, and handling two to three responsibilities at once as well as attending classes, doing your assignments, and preparing for exams – is not easy. You may not get time to sleep and eat and bathe for months on end.
I know. I've been through the phase too.
Many students start working hard to get a good GPA only in their last semester or two. If you want to be a college-preneur, you don't have that luxury. You'll have to work on your GPA right from the beginning.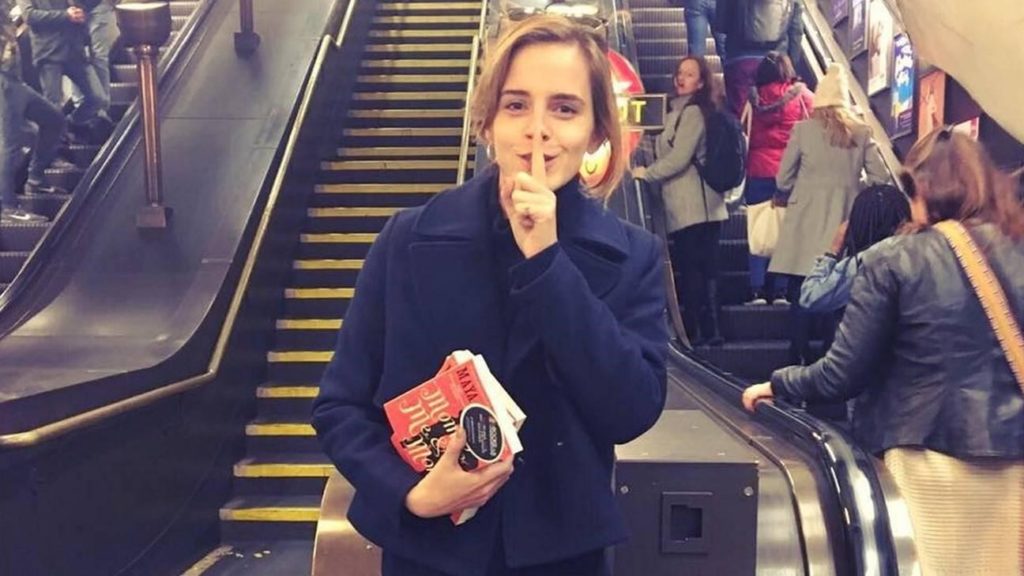 Description: Emma Watson can now be seen hiding books around London Subway. Her character Hermoine (in the famous Harry Potter series) worked hard to maintain her grades right from the first year at Hogwarts School of Wizardry and Witchcraft.
It was her studiousness that kept her at the top of the class – even with all the crazy adventures throughout the series. Entrepreneurship is no less of an adventure – and your books might turn out to be your best friends along the way.
Here are some strategies you must try to boost your GPA:
Plan Your Time Well
Lack of a good plan will help you achieve 'nothing'. Start with making a list of 'Things to Do' first thing in the morning.' Decide on their priority, and break them into '25-minute tasks. It means that if you need to submit an assignment in two days, you can break it down into smaller chunks and get down to writing it.
Do not forget to check off what you've already finished – as it will keep you motivated to keep moving.
Learn and Do a Bit Every Day
It seems like generic knowledge, but it is not. You must review your notes, do a portion of your academic assignment, and work on one major business idea or task per day. It will help you do everything – without feeling rushed or burnt out.
Know Your Best Time
Whether you are an early bird or a night owl, pay attention to the times when you are most fresh and productive. It will help you keep the most difficult assignments for the times when you are at your brightest.
Record Your Classroom Lectures
College-preneurs are prone to day-dreaming. At the time when a professor is sharing important topics of the upcoming test or sharing other information in class, you might be thinking about the new prototype of your product that you have been working on. It happens!
Or you just might be too tired to take down notes in class.
Recording your lectures will serve as a backup which you can replay whenever you want – and check whatever you missed earlier.
Bonus Tip: Use Audacity or VLC Media Player to listen to recorded lectures at twice the speed.
Seek Help
Resourcefulness is one of the crucial traits of a successful entrepreneur. There is no one better than your professor to guide you on what and how to study to improve your grades in class, where to find the right study material, and tips to ace your exams.
Time is very precious for a student entrepreneur, and outsourcing a few things can do you a world of good. Take assignment help from your peers or online experts, and earn good grades in class while you finish the tasks that are on the top of your priority list at the time.
I hope you do know about online assignment help services that are so popular with college students these days. They can save your day any time by writing your essays and dissertations for you. Make sure that you remain involved in the entire assignment writing process and learn the lessons and skills for the future along the way, though.
Chill, Buddy!
Regular exercise, proper sleep, and eating right is necessary to make your body and brain function optimally. Foods high in fat and antioxidants like avocados, almonds, eggs, and blueberries can do wonders for your mind.
Playing with your dog, listening to your favorite music legend, or going for a date with your girlfriend (or her friend) are some of the best ways to pull your blood pressure and stress levels down.
Try them.
Class-Smart Tips for New Startup Owners Still in College
Ace the Presentation
You have only 20 seconds to win or lose your audience – the first 20 seconds! You do not have to greet and thank everyone right in the beginning or introduce yourself. In a class, everyone knows you already, and in a college event, the anchor will likely do it for you.
A quick greeting has to be immediately followed by a reflection, a fact, or a statistic that can grab the attention of your audience.
Description: Jon Stewart certainly has the gift of the gab. The speech that he gave at The College of William and Mary was received by the audience quite well. He made a point that fits all the college-preneurs well:
"How do you know which path is the right one to get your desired results? The honest answer is: You'll never know."
At the end of your presentation, you do not need a slide that says 'Any Questions?.' Smile and call out the question yourself. It is even better if you could plant your friends in the audience, and have them ask questions you already know the answers to. This strategy should certainly win some brownie points from your professors.
Your friends can break the ice, and encourage other people in the audience to interact with you (and accept you as an 'expert' on the subject).
Go for Safe and Secure Online Transactions
Whether you pay for online homework help or Netflix, make sure that you use trusted, safe and secure payment gateways only. Paypal is a popular payment gateway. Visa gift card is another reliable way to make payments online – which can be used to access free premium trials of quite a few websites.
When you are new in business and a student too, you must be prudent about money – and about digital payments.
Build Your Network
College is a powerhouse for new entrepreneurs. Here, you can find colleagues, business partners, mentors, investors, and clients. Have a few tricks up your sleeve to pull everyone in your friends' network:
Open doors in dorms show that you are ready to accept friends. It also shows that you are the person to go to if someone needs help or when someone needs to share their feelings, ideas, knowledge, and experiences. Relationships do require an investment of time and energy.
Some people are interesting and colorful, and some are plain and boring. If you have a talent or a unique trait, play it up. Or keep a collection of latest horror shows, organize gaming nights, cook up some quirky and tasty meals for that midnight snack during exam days, and do things that pull students (but not ones that can repel teachers).
Build your people skills. Share a meal with someone. Make small talk with people you are with at the moment, and listen to them. Get to know them. Be kind and polite. You never know who will turn up to be your investor or your client one day.
What do you think of this article? Share your comments with us and do not forget to share it with all your friends.
(Disclaimer: This is a guest post submitted on Techstory by the mentioned authors.All the contents and images in the article have been provided to Techstory by the authors of the article. Techstory is not responsible or liable for any content in this article.)
About The Author
Aditya Singhal is the co-founder of Transtutors, a leading Online Education platform for college students. Having graduated from prestigious Indian Institute of Technology (IIT) – Delhi, Aditya has a personal interest in helping students.