Pokémon Scarlet & Violet, the popular game that has been keeping fans hooked with its Tera Raid battle system, has recently introduced Typhlosion as the next 7-Star Starter Pokémon in the raids. Typhlosion, a fire-type Pokémon from Generation 2's Pokémon Gold, Silver & Crystal, will only be available for a limited time during the dates of April 14th to April 16th and April 21st to April 23rd. If you're looking to defeat Typhlosion and earn some valuable rewards, here are some tips and strategies to help you prepare and succeed in the battle.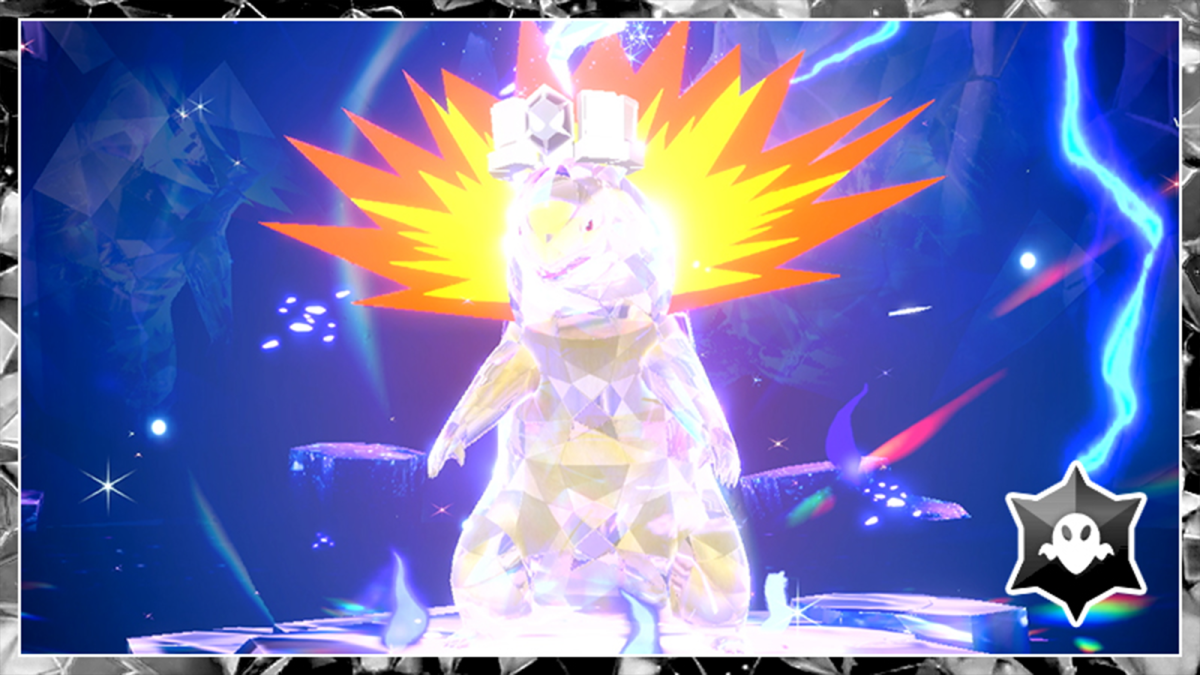 Unlocking High-Level Raids Before you can challenge Typhlosion in the 7-Star Tera Raid, you need to unlock access to high-level raids. To do so, you need to have finished the core story of Pokémon Scarlet & Violet, which includes battling all the gyms again and participating in the Ace Tournament. Once you have completed these tasks, you need to participate in at least ten Tera Raids of 4 and 5 Star difficulty to start seeing 7-Star Tera Raids appearing on your map. It's important to note that you need to be connected online to see these raids.
Preparing for the Battle Typhlosion is a Ghost-type Tera Raid, so you need to plan your team accordingly. As a 7-Star Raid, Typhlosion is quite challenging, so it's recommended to go into the battle with a group of actual players rather than relying solely on NPC players. However, some skilled players have managed to solo the 7-Star Raids in the past, so if you think your Pokémon are up to the challenge, you can attempt it.
Serebii Update: The next 7 Star Tera Raid Battle has been fully revealed. Battle against Ghost Tera Type Typhlosion.

Runs from April 14th through 16th and April 21st through April 23rd

Details @ https://t.co/gDbXkHSvkT pic.twitter.com/mOE18uPHgV

— Serebii.net (@SerebiiNet) April 9, 2023
Understanding Typhlosion's Abilities and Moveset Knowing Typhlosion's abilities and moveset can help you plan your battle strategy effectively. Typhlosion is a pure fire-type Pokémon, but in the Tera Raid, it becomes a Ghost-type due to its Tera Type. It has the hidden ability Flash Fire, which makes it immune to fire-type attacks and increases the damage of its own fire-type attacks by 50% when it is hit by a fire-type attack. This means that bringing in a fire-type Pokémon is not recommended. While the exact moveset of Typhlosion in the Tera Raid is not known until the event goes live, based on previous events and Typhlosion's known move pool, it is estimated that Typhlosion may have access to moves such as Shadow Ball, Flamethrower, Focus Blast, Solar Beam, Sunny Day (to power up its fire-type moves), and Will-O-Wisp (to burn your Pokémon). Typhlosion also has 31 IVs in every stat and a Modest nature in the 7-Star Raid.
When it comes to battling Typhlosion in a Tera Raid, ghost-type Pokémon are some of the best counters due to their resistance to Typhlosion's ghost-type attacks. However, this can also be a double-edged sword as Typhlosion is strong against ghost-types as well. Luckily, there is one Pokémon that has the advantage with no disadvantage – Hisuian Zoroark. Hisuian Zoroark can be obtained as a bonus for pre-purchasing the upcoming expansions to Pokémon Violet & Scarlet. In addition to Hisuian Zoroark, Honchkrow and Spiritomb are also great choices to counter Typhlosion in a Tera Raid.
Hisuian Zoroark Build:
Hisuian Zoroark is a ghost and normal-type Pokémon, which allows it to deal super effective damage to Typhlosion while negating Typhlosion's super effective capabilities. It is also immune to any fighting moves that Typhlosion may have in its moveset. The only thing to watch out for is Typhlosion's fire-type moves, but if you keep Rain Dance up, the damage will be halved. To set up Hisuian Zoroark for victory, start with Rain Dance and keep it up to weaken Typhlosion's fire moves. Use Fake Tears to lower Typhlosion's special defense by 6 stages, which will allow you to hit it harder. Shadow Ball will be your main damage-dealing move and will help you build up your tera charge. Sprinkle in Nasty Plot every other move to keep your Special Attack boost high for Shadow Ball. The Shell Bell held item will also help you regain some HP every time you deal damage. Keep up this rotation of moves until you have enough tera charge to terastallize, then unleash more Shadow Balls to defeat Typhlosion.
Honchkrow Build:
Honchkrow is another powerhouse against Typhlosion in a Tera Raid, with its dark and flying-type moves providing resistance to ghost-type attacks and neutral damage from possible fighting-type moves. To prepare Honchkrow for battle, use Rain Dance to control Typhlosion's fire-type moves. Then, use Swagger three times to boost Typhlosion's attack stat and confuse it. This may seem risky, but you can use Typhlosion's boosted attack to have it defeat itself. Once the attack stat is boosted, start using Screech to lower Typhlosion's defenses. Keep Rain Dance up as much as possible and when your tera charge is ready, terastallize and finish Typhlosion off with Foul Play.
Spiritomb Build:
Spiritomb is another good option to counter Typhlosion in a Tera Raid. It has great defenses against Typhlosion, taking neutral damage from ghost-type moves and being completely immune to possible fighting-type moves. With Rain Dance, the effectiveness of fire-type moves against Spiritomb is also reduced to half. To set up Spiritomb for battle, start with Rain Dance and keep it up. Alternate between Nasty Plot to raise your special attack and Shadow Ball to raise your tera charge. Once you are fully charged, terastallize and continue your assault until Typhlosion is defeated.
It is important to note that while these Pokémon are effective counters against Typhlosion in a Tera Raid, it is still recommended to battle with friends to make the battle quicker and easier. Coordinating moves and strategies with your teammates can greatly increase your chances of success.