Introduction:
Becoming a bookkeeper can be an exciting and rewarding career choice for individuals who enjoy working with numbers and have a keen eye for detail. Bookkeepers play a crucial role in maintaining accurate financial records for businesses, helping them make informed decisions and stay on top of their finances. If you're interested in pursuing a career as a bookkeeper, this comprehensive guide will provide you with the necessary steps to get started.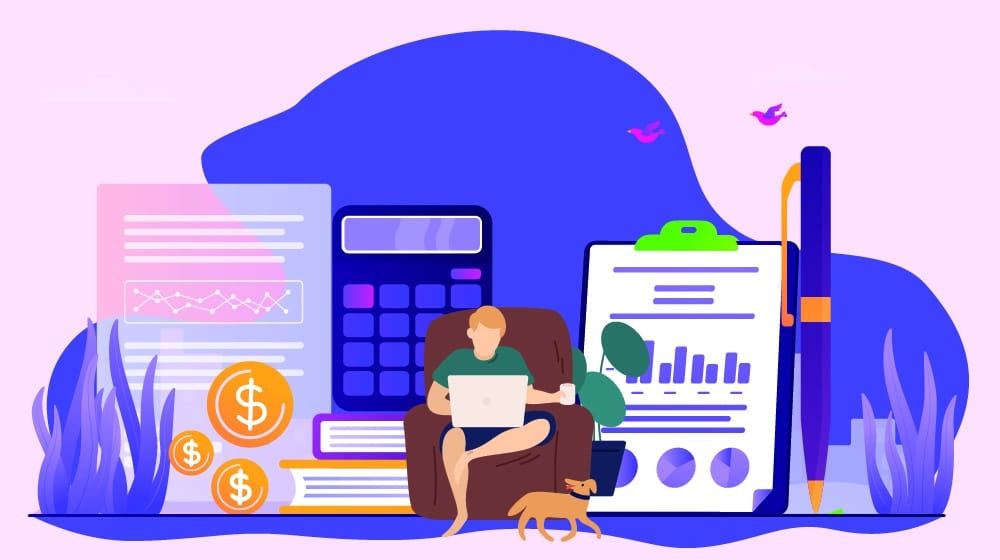 1. Understand the Role of a Bookkeeper:
To begin your journey, it's essential to have a clear understanding of the responsibilities and expectations of a bookkeeper. A bookkeeper is responsible for recording financial transactions, reconciling accounts, preparing financial statements, and managing payroll. Familiarize yourself with basic accounting principles and practices to gain a solid foundation.
2. Develop Relevant Skills:
Bookkeeping requires a specific set of skills. Enhance your numerical proficiency and attention to detail. Familiarize yourself with accounting software such as QuickBooks and Excel to efficiently manage financial data. Effective communication and organization skills are also vital in dealing with clients and maintaining accurate records.
3. Get an Education:
While a formal degree is not always required, obtaining a degree or certification in accounting or bookkeeping can greatly enhance your credibility and job prospects. Enroll in relevant courses at a college, university, or through online platforms. Look for programs that offer courses in bookkeeping fundamentals, accounting software, taxation, and financial reporting.
4. Gain Practical Experience:
Practical experience is invaluable in the bookkeeping field. Seek out internships or entry-level positions at accounting firms or small businesses to gain hands-on experience. Offer your services to local nonprofits or volunteer organizations to build your portfolio and showcase your skills.
5. Obtain Relevant Certifications:
Consider earning professional certifications to boost your credentials and demonstrate your expertise. Certifications such as Certified Bookkeeper (CB) or QuickBooks Certified User can help you stand out in the job market. These certifications often require passing exams and meeting specific experience criteria.
6. Stay Updated with Industry Trends:
The field of bookkeeping is constantly evolving, with advancements in technology and changes in regulations. Stay updated with industry trends by attending workshops, seminars, and webinars. Join professional organizations like the American Institute of Professional Bookkeepers (AIPB) to access valuable resources and networking opportunities.
7. Build a Professional Network:
Networking plays a vital role in any profession. Participate in industry gatherings, join discussion boards online, and network with other industry experts. Building relationships can lead to job opportunities, referrals, and a wealth of knowledge-sharing.
8. Consider Specializing:
As you gain experience, consider specializing in a specific industry or niche. Industries such as healthcare, real estate, or hospitality often require bookkeepers with specialized knowledge. Developing expertise in a particular area can open up new opportunities and potentially lead to higher-paying positions.
9. Start Your Own Bookkeeping Business:
If you aspire to be your own boss, starting your own bookkeeping business may be an appealing option. Build a client base by marketing your services, creating a professional website, and leveraging social media platforms. Ensure you have the necessary business licenses and insurances to operate legally.
10. Continuing Education:
To maintain your competence and stay ahead of the curve, commit to lifelong learning. Take advantage of continuing education courses, webinars, and professional development opportunities. Stay informed about changes in tax laws, accounting software updates, and industry best practices.
Conclusion:
Becoming a bookkeeper requires a combination of education, experience, and ongoing professional development. By following these steps, you can embark on a successful career path in bookkeeping. Remember, dedication, attention to detail, and a passion for numbers are key ingredients for becoming a proficient and sought-after bookkeeper.