Twitter is a popular social media platform that allows users to engage in conversations and discussions through tweets. In order to maintain a healthy and productive environment, Twitter introduced a feature called "Hidden Replies." This feature allows users to hide replies to their tweets, giving them more control over the conversations happening on their profiles. However, if you're interested in seeing these hidden replies, here are the steps to check them.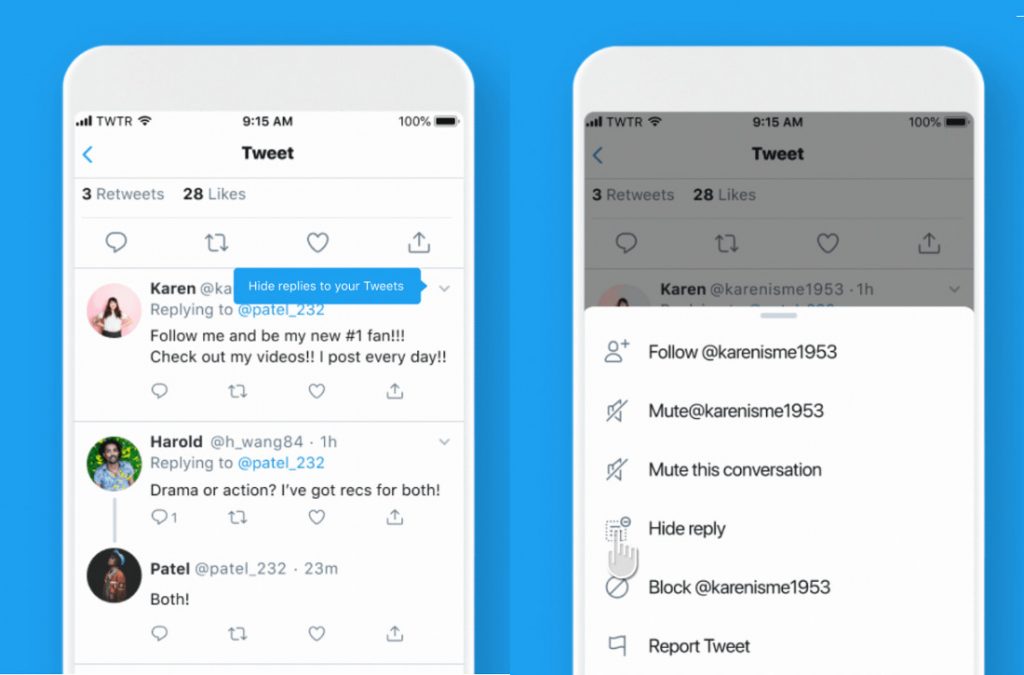 Twitter is a popular social media platform that has taken the world by storm since its launch in 2006. It has become an integral part of our digital culture, revolutionizing the way people communicate, share information, and connect with one another. With its unique features and widespread influence, Twitter has become much more than just a microblogging site; it has become a global phenomenon.
Open Twitter and log in to your account: Launch the Twitter app on your mobile device or go to the Twitter website on your computer. If you don't have a Twitter account, you'll need to create one to access the platform's features.
Find the tweet with hidden replies: Once you're logged in, navigate to the tweet for which you want to check the hidden replies. It can be your own tweet or someone else's tweet that you are interested in exploring further.
Identify the hidden replies: Look for a grayed-out or dimmed icon, usually an arrow pointing downward, located at the top-right corner of the tweet. This icon indicates that there are hidden replies on the tweet. Click or tap on this icon to reveal the hidden replies.
Review the hidden replies: Once you click or tap on the icon, Twitter will expand the tweet thread to show the hidden replies. These replies were previously hidden by the original tweet author or by the Twitter algorithm. Take the time to read through the hidden replies and see what others had to say in response to the original tweet.
Interact with the hidden replies: After reviewing the hidden replies, you can interact with them just like any other tweet. You can like, retweet, reply, or quote the hidden replies to continue the conversation or share your thoughts on the topic. Remember to follow Twitter's guidelines and be respectful when engaging in discussions.
Consider the context: When exploring hidden replies, it's important to consider the context in which they were hidden. Sometimes, replies are hidden due to spam, harassment, or other violations of Twitter's rules. However, there may also be instances where valuable conversations were hidden by mistake or due to differing opinions. Evaluate the content of the hidden replies and determine whether they contribute positively to the conversation.
Unhide replies (optional): If you are the original tweet author and decide that a hidden reply should be visible to everyone, you have the option to unhide it. To unhide a reply, click or tap on the grayed-out icon again, and select the "Unhide" option. This will make the previously hidden reply visible to all users.
Report or block inappropriate content: If you come across hidden replies that contain offensive, abusive, or inappropriate content, you can report them to Twitter for review. Click or tap on the down arrow icon located at the top-right corner of the hidden reply and select the appropriate reporting option. Additionally, you can block users who consistently engage in negative behavior to improve your Twitter experience.
Checking hidden replies on Twitter allows you to delve deeper into conversations and gain a broader perspective on different topics. It's an effective way to uncover diverse viewpoints and engage with a wider range of users. Remember to use this feature responsibly, respecting others' opinions and adhering to Twitter's community guidelines. By fostering healthy discussions, you can contribute to a positive and constructive social media environment.