Are you a fan of the Pokemon games Scarlet & Violet and looking to add the Focus Sash to your arsenal? Look no further! Here is a step-by-step guide on how to obtain this useful and powerful item.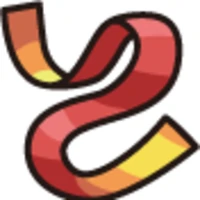 First things first, it's important to understand what the Focus Sash does. In the Pokemon games, the Focus Sash is a held item that allows a Pokemon to survive a hit that would otherwise knock it out. When a Pokemon with a Focus Sash is hit by an attack that would cause it to faint, the Focus Sash would prevent one-hit fatalities. This can be incredibly useful in battles where you're trying to protect a specific Pokemon or need to use a strategy that requires a specific Pokemon to survive.
How to get the Focus Sash with pokecoins:
Now, on to how to obtain the Focus Sash. In Pokemon Scarlet & Violet, the Focus Sash can be found in a few different ways. The first and most common method is to purchase it from theDelibird's presents shop in Mesagoza. The Focus Sash can only be found in the shop if the player has completed four Gym badges, and it will cost  50,000 Pokecoins to purchase. This method ensures the unlimited supply of Focus Sash for players with a rather large collection of pokemon.
How to find the Focus Sash for free:
Another way to obtain the Focus Sash is to find it in the game world by visiting Porto Marinda, where if players defeat four nearby pokemon trainers the Pokemon League representative will give the Focus Sash to the player for free, so be sure to keep an eye out for them as you explore. This is only a one off method where players can get a single Focus Sash for free with the added benefit of the XP for defeating the gym trainers.
Once you've obtained the Focus Sash, you'll need to equip it to a Pokemon in order to use it. To do this. It's important to note that each Pokemon can only hold one item at a time, so be sure to choose wisely.
It's also important to be mindful of when to use the Focus Sash. The Focus Sash is a one-time use item, so it's best to save it for a specific strategy or situation where you know it will be needed. Additionally, be aware that the Focus Sash will not protect a Pokemon from other types of damage, such as status effects or recoil.
With some careful planning and strategic usage, the Focus Sash can be a valuable asset in your Pokemon Scarlet & Violet adventures. Whether you're using it to protect a specific Pokemon or to pull off a specific strategy, this powerful item is sure to come in handy. So be sure to add it to your arsenal and see just how useful it can be!