Football enthusiasts eagerly anticipate the release of Madden 24, slated for August later this year. However, a select group of lucky fans can get an early taste of the game through the closed beta testing phase. Currently in progress, the closed beta is limited to a specific number of participants, as Electronic Arts (EA) is keeping this opportunity exclusive. Nevertheless, there remains a possibility of obtaining an invite code if EA expands the beta to include more players in the future. The beta testing phase serves multiple purposes, offering players a sneak peek of Madden 24 and enabling EA to stress-test their servers before the official release.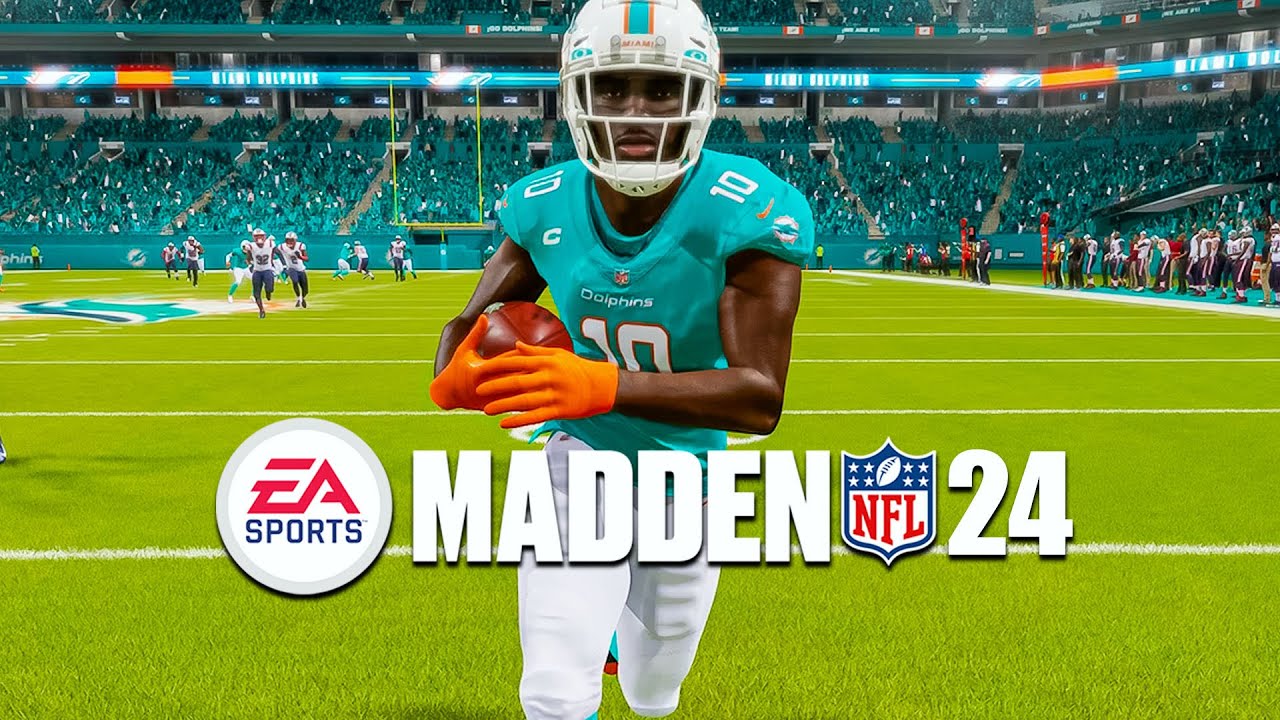 The closed beta testing for Madden 24 commenced on Thursday, and it will be accessible until June 28. Let's explore how fans can sign up for the beta test and gain access to the game before its official launch. To participate in the Madden 24 beta, fans had to register through EA's platform in April. Those selected for the test run were notified via email. However, beta codes are distributed in waves, so if you didn't receive a code, you can try registering again for another chance to receive an invite.
How you can Redeem Codes for PlayStation, Xbox, and the EA App:
PlayStation:
Open your existing Sony Entertainment Network account on PlayStation.

Click on the PlayStation Store icon on the system home screen.

Navigate to the bottom of the menu and select "Redeem Codes."

Enter the provided code and enjoy the beta test version of the game.
Xbox:
Access the Xbox Store and select the "Games" section.

Choose "Use a Code."

Sign in to your account.

Enter the 25-character code provided and enjoy the beta test version of the game.
EA App:
Visit your EA App Library.

Click on "Redeem Code."

Enter the provided code and enjoy the beta test version of the game.
If you're among the fortunate few who gain access to the beta and wish to provide feedback, EA encourages you to do so on their EA Answers HQ website. When submitting feedback, keep the following points in mind:
Game Mode

Game Style (Arcade, Simulation, Competitive)

Game Difficulty

Teams Used

Playbook Used

Play call – If a specific play is not applicable, describe the play call you encountered (e.g., Screen, Play Action, Outside Run, Inside Run, etc.).

Any adjustments made during the play?

Buttons pressed (if applicable)

If playing Franchise, specify if it is an offline or online Franchise file.

Were there any specific in-game actions or repeatable issues?

What occurred prior to identifying the issue?

What game settings were being used? Were any settings modified?

Have you encountered the issue before?

What platform are you playing on?

Provide precise details regarding the specific issue's location.
For participants using PC, please include the following in your feedback:
CPU

RAM

Operating System (OS)

GPU

DirectX Version
While participating in the Madden NFL 24 closed beta, it's essential to be aware of the known issues. Some of the current gameplay known issues include crashes in mini-games that transition between scenes with numerous props, formation substitution screens not updating after user substitutions, post-play user-triggered touchdown celebrations not activating online, and instances of catch holes affecting offense and defense, resulting in missed catches. Furthermore, in the Franchise mode, player ratings, development traits/abilities, and stats are not finalized, and there may be some known issues with character models and gear when editing players or coaches. Occasionally, background changes might occur while navigating various screens, and the ability to download or upload Draft Classes through Madden Share may be temporarily disabled.
As the Madden 24 closed beta continues, players fortunate enough to participate can enjoy an early glimpse into the game while also providing valuable feedback to EA to improve the overall gaming experience. So, make the most of this exclusive opportunity and have a fantastic time exploring Madden 24 before its official launch.