The closed beta for Madden NFL 24 was launched on June 8, 2023, at noon Eastern Time on PlayStation, Xbox, and PC platforms. If you previously signed up for the beta opportunity advertised by EA, there is a possibility that you have received a beta code in your email associated with your EA account. The distribution of codes is being done in waves, so it's important to keep checking your email for updates.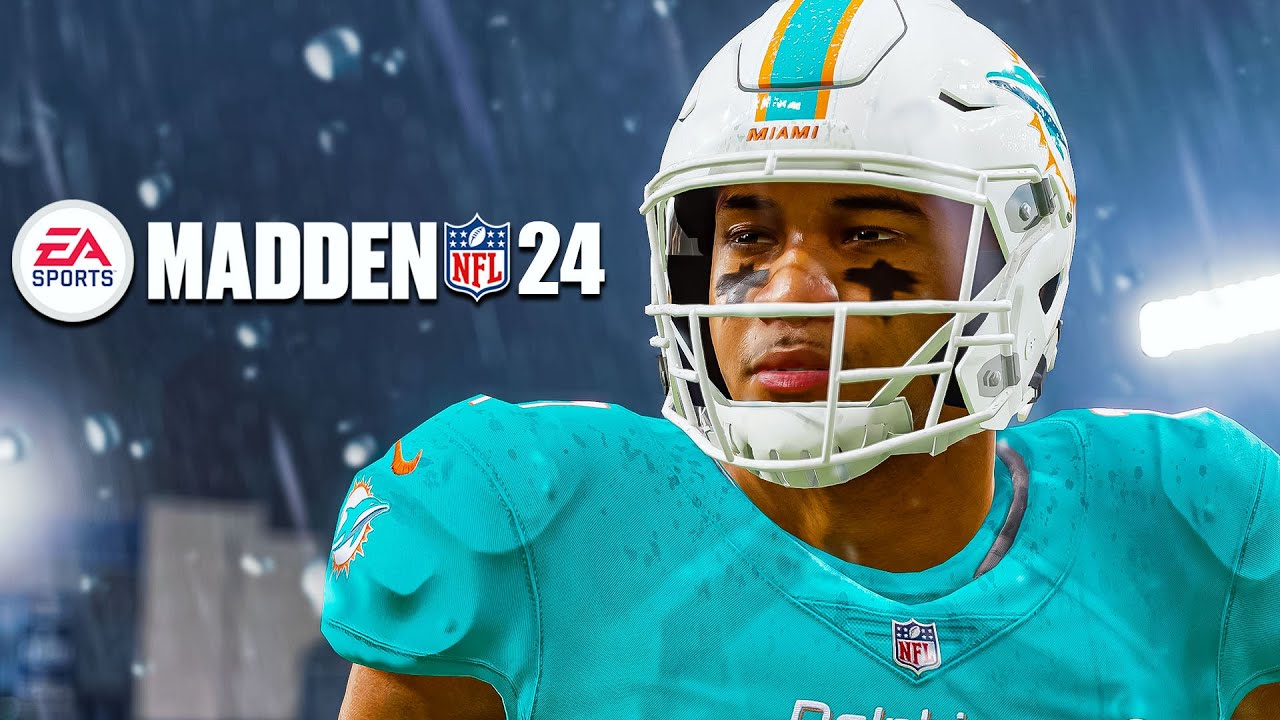 According to the EA Development Team, Madden NFL 24 will feature 500 new plays. Although more details will be provided in a future article dedicated to gameplay deep dive, players are encouraged to explore the playbooks of NFC North, NFC South, NFC East, Chargers, Chiefs, Colts, and Seahawks for a sneak peek at a few of these new plays.
The Madden NFL 24 closed beta includes several gameplay modes. Currently available are Play Now, H2H Ranked, Franchise Mode, and Practice Mode. Superstar: The League, Superstar: Showdown, and Madden Ultimate Team will be added soon.
Furthermore, the closed beta provides an opportunity to test the all-new crossplay feature in Play Now, H2H Ranked, Superstar: The League, Superstar: Showdown, and Madden Ultimate Team. Crossplay will be automatically enabled when entering the closed beta. However, PlayStation and PC users have the option to disable crossplay in the Madden NFL 24 settings, while Xbox users must disable it from their console settings outside of the game.
There are specific rules that participants must adhere to while playing the Madden NFL 24 Beta. First, participants must be at least 18 years old and reside in the United States or Canada. Recording, streaming, or capturing any portion of the beta is strictly prohibited. Additionally, participants are not allowed to share videos, thoughts, discussions, screenshots, or stream the beta on social media or the internet.
To download the Madden NFL 24 closed beta, follow these instructions based on your platform:
On PlayStation: Use your existing Sony Entertainment Network account on PSN. Select the PlayStation Store icon on the system home screen, choose "Redeem Codes" at the bottom of the menu, and enter the code to initiate the download.

On Xbox: Go to the Games section under Store, select "Use a Code," sign in if prompted, and enter the 25-character code to begin the download.

On the EA App: Navigate to your EA App Library, select "Redeem Code," enter the provided code, and proceed with the download.
Participants who are fortunate enough to access the beta and wish to provide feedback can do so at the EA Answers HQ website. When providing feedback, it is essential to include relevant details such as the game mode, game style (arcade, simulation, competitive), game difficulty, teams used, playbook used, play calls, adjustments made during plays, specific buttons pressed, franchise type (offline or online), and any other pertinent information. PC players should also include details about their CPU, RAM, operating system, GPU, and DirectX version.
As with any beta, Madden NFL 24 closed beta has known issues that are being addressed. Some of the gameplay known issues include crashes in mini-games, failure to update the Formation Substitution screen after making a substitution, issues with triggering post-play user-triggered touchdown celebrations online, catch holes affecting offense and defense, and inaccurately thrown passes. In the Franchise mode, known issues include player ratings, development traits/abilities, and stats not being final, character model and gear issues when editing players or coaches, occasional background changes during navigation, restrictions on inviting users not on the friends list to join an Online Franchise League, and the inability to download or upload Draft Classes through Madden Share.
Participating in the Madden NFL 24 closed beta provides an exciting opportunity to explore new plays, test crossplay features, and help improve the game by providing valuable feedback