In Remnant 2, where danger lurks at every turn, having a Medic on your team can be a game-changer. The Medic Archetype is all about healing and support, making it a must-have for players who want to increase their chances of survival. So, how do you unlock this sought-after class? Let's dive into the details.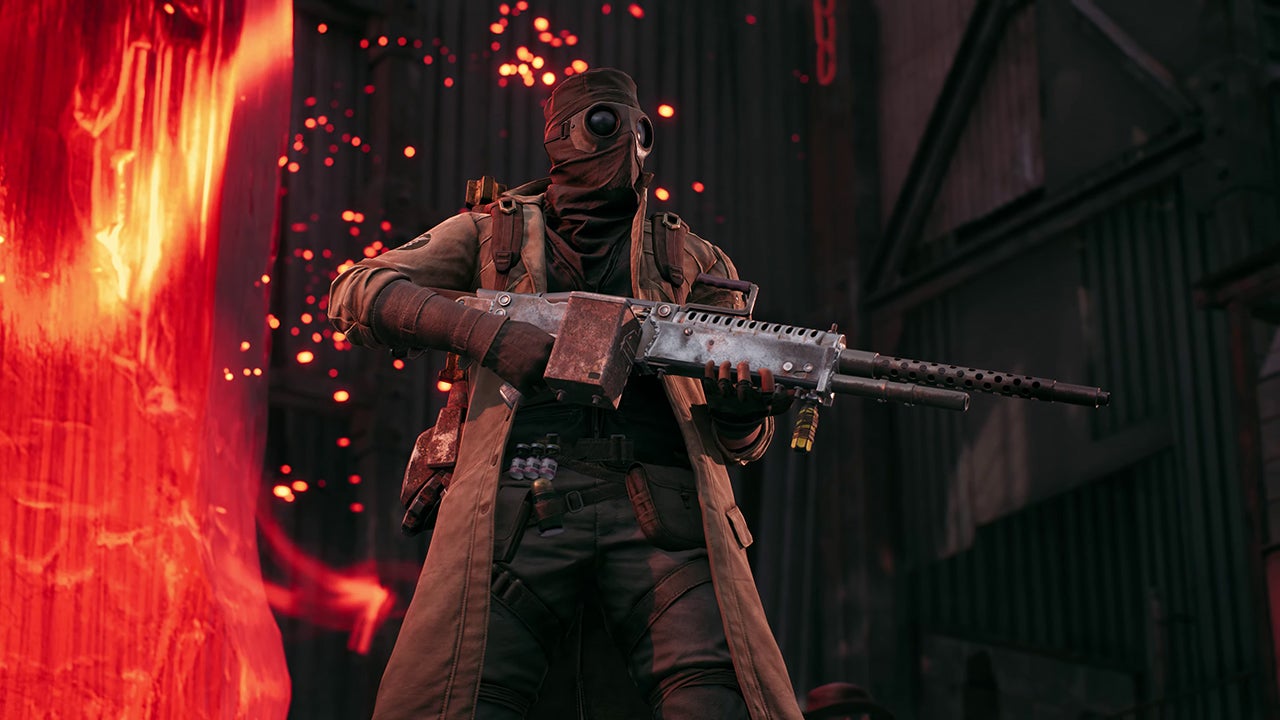 Crafting the Caduceus Idol
To become a Medic in Remnant 2, you'll need a special Engram known as the "Caduceus Idol." This unique item features two serpents wrapped around a staff with wings, resembling the historic symbol used by healers throughout human history.
Crafting the Caduceus Idol requires three essential materials:
Medic Pin: Representing healers and medics, this pin can be purchased from Dr. Norah, the town doctor in Ward 13, for 1,500 Scrap.
Lumenite Crystals: Gather 10 of these crystals to infuse the Engram with healing power.
Scrap: You'll need 1,000 Scrap to bring your crafting dreams to life.
Once you have all these materials, head over to Wallace, the Engram crafting expert in Ward 13. Find him in a small hut near the docks, and he'll help you craft the Caduceus Idol. Equip this Engram in its designated slot, and voila! You've unlocked the Medic Archetype, ready to dive into the world of healing.
Your Healing Arsenal
Now that you're a certified Medic, let's explore the perks that come with this valuable class.
Regenerator (Prime Perk): The cornerstone of Medic abilities, Regenerator allows you to restore a fallen ally's health effectively. As a bonus, after restoring a total of 350 health points, you'll regain a spent Relic Charge. Talk about a win-win!
Invigorated (Damage Perk): Boost your damage game with Invigorated, providing a consistent 2.5% damage boost. Leveling up your Medic Class unlocks a 5% Critical Chance, giving you the precision to take down enemies with style.
Benevolence (Team Perk): Strengthen your team's healing prowess with Benevolence. This perk increases Relic Efficacy by 15% and lets you heal nearby allies for 30% of the total healing value. Teamwork makes the dream work, right?
Backbone (Utility Perk): Toughen up your Medic with Backbone. Unlocked at level three, this perk adds durability, allowing you to endure an extra hit before losing Grey Health. Level up, and you'll become a resilient force in combat.
Benefactor (Relic Perk): Speed up your Relic usage with Benefactor. Unlocking at level four, it increases Relic use speed by 20%. As you progress, an upgrade reduces Stagger during Relic Use by -1 point, ensuring uninterrupted aid to your allies.
Remember, in dual class setups, you can only use the Prime Perk if Medic is your primary Archetype.
Mastering Medic Skills: Heal Smartly
Now that you're equipped with Medic perks, let's delve into the skills that set you apart as a healing hero.
Wellspring: This automatic unlock with the Medic Class channels healing energy into your fist. Punch the ground, creating a three-meter area of effect that restores 10.5 HP per second. Watch out for the added bonus of increased Blight Decay Rate for 15 seconds.
Healing Shield: Unlocked at Medic level 5, this skill expels healing energy to shield allies within 25 meters for 10 seconds. They'll regenerate 21% of their Max Health, turning you into a true protector.
Redemption: The pinnacle of Medic skills, unlocked at Medic level 10. Unleash a 30-meter shockwave, reviving fallen allies and restoring 52.5% of their Max Health over 10 seconds. Hold the button longer to grant additional health every second. Just be mindful of the cooldowns – 60 seconds for Wellspring, 100 seconds for Healing Shield, and a 180-second restriction on reviving the same ally with Redemption.
In the higher-difficulty world of Remnant 2, being a Medic isn't just a class – it's a responsibility. So, grab your Caduceus Idol, embrace the perks, and master those healing skills. Your team is counting on you to be the hero they need in the face of adversity.