Karlach's journey in Baldur's Gate 3 has captured the hearts of players, as her poignant love story unfolds unexpectedly. Her struggle with the Infernal Engine has players wondering if there's a way to save her from its grasp and ensure a brighter future. As the game's climax draws near, the burning question arises: Can Karlach be saved in Baldur's Gate 3? Let's delve into the possibilities and explore the various methods to secure Karlach's fate.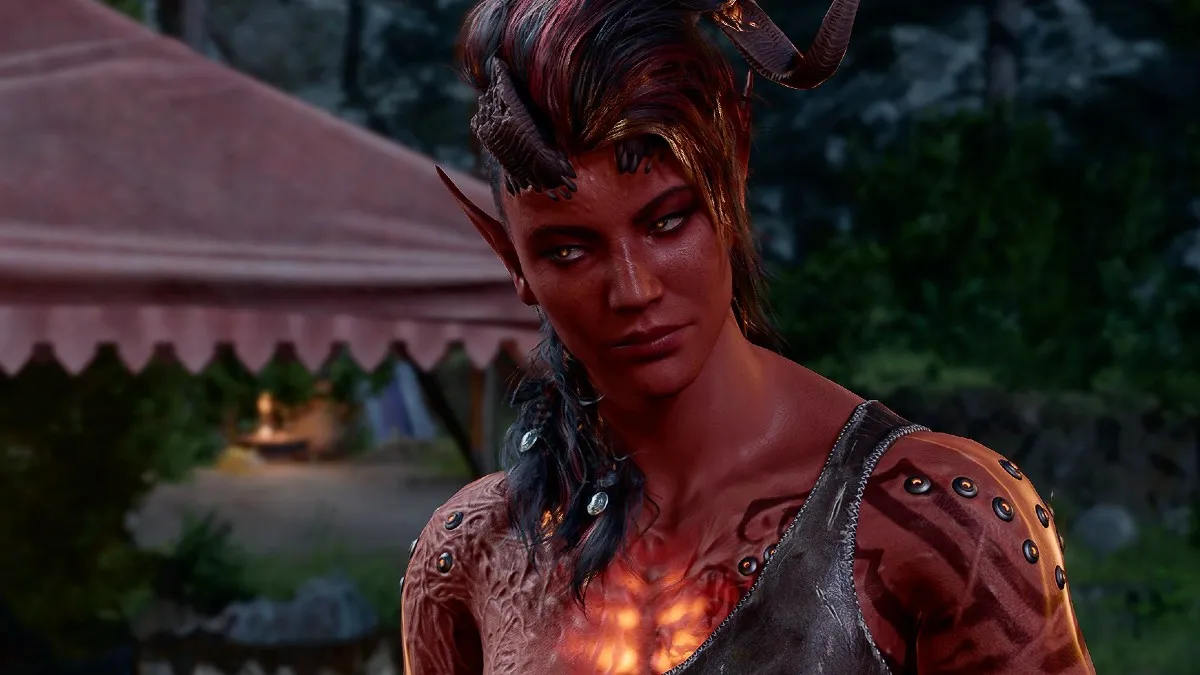 Three Paths to Saving Karlach
The good news is, yes, it is possible to save Karlach in Baldur's Gate 3. There exist three distinct approaches that players can take to ensure her survival by the end of the game. However, it's important to note that each path comes with its own narrative trade-offs, and your choice will depend on the desired conclusion for Karlach's story.
The Mind Flayer Transformation
The first option presents itself during the Emperor's pivotal decision. Players can choose to transform Karlach into a Mind Flayer, effectively removing the Infernal Engine from her body. This transformation allows her to remain in the realm of Faerûn even after the final showdown.
However, this choice is not without its drawbacks. The Mind Flayer transformation comes at the cost of her original identity. As time goes on, Karlach's sense of self may diminish, and she could eventually pose a threat to both the player and her former companions. This option offers a temporary solution, and her future remains uncertain, even if she was romantically involved with the player.
Journeying to Avernus with Wyll
A more viable alternative involves aligning Karlach's fate with that of Wyll. If players successfully progress through Wyll's Companion Quest and guide him to become the Blade of Avernus, he commits to returning to Hell once the story concludes. As Karlach's Infernal Engine starts to deteriorate, Wyll reminds her of his commitment, pledging to care for her in the depths of Avernus.
This choice preserves Karlach's identity and companionship, yet it leads to a bittersweet ending for her romance narrative. The player character is left with the prospect of reuniting with Karlach only through a challenging journey into hell, likely requiring negotiations with a Devil.
A Lasting Union in Avernus
The most heartening option for saving Karlach comes to light when the player refrains from completing Wyll's companion quest and pursuing a romance with her. This choice grants access to the possibility of accompanying Karlach to Avernus. While initially hesitant, Karlach can be convinced through dialogue that the sacrifice is worthwhile. This route ensures an enduring togetherness, albeit with the caveat that leaving the hellish realm becomes nearly impossible without abandoning Karlach.
Selecting the Right Path
Ultimately, the choice of which path to take depends on your personal preference. Each option has its merits, and there is no one-size-fits-all solution. Be prepared, however, to embrace the fact that none of these avenues yield unambiguously happy endings. The path you opt for will shape Karlach's fate and her relationship with the player character, underscoring the importance of choosing wisely.
Conclusion
In the rich tapestry of Baldur's Gate 3, Karlach's fate stands as a critical crossroads that tests the player's decision-making prowess. While there are three ways to save Karlach, each avenue comes with its own intricacies and emotional nuances. The transformation into a Mind Flayer, the journey to Avernus with Wyll, or the lasting union in Avernus – these paths offer diverse outcomes that reflect the complexity of her story. As you navigate the final chapters of the game, remember that the choices you make will leave an indelible mark on Karlach's destiny and the narrative tapestry of Baldur's Gate 3.