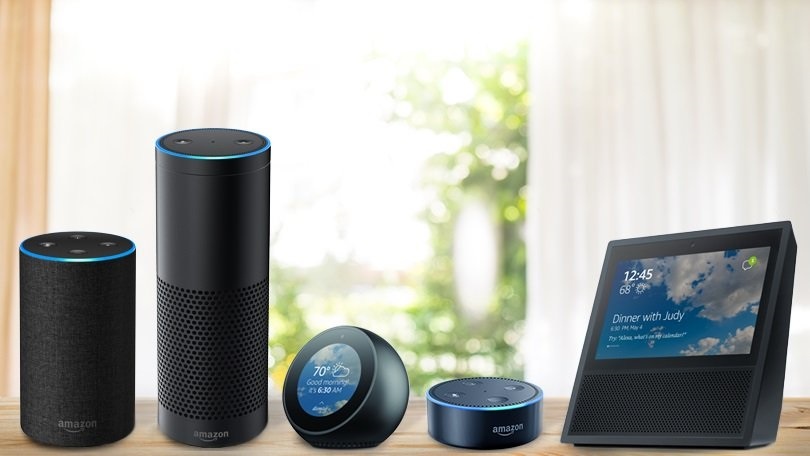 So, you have decided to become a proud owner of the Amazon Echo device, one of the best smart speakers available in the market. Equipped with the built-in digital assistant Alexa, this amazing device requires nothing but the sound of your voice to redefine home entertainment and convenience.

But, new users often remain oblivious to a wide range of functions that Alexa can perform and so, they do not utilize the device to its full potential. So, here we have come up with a guide on how to use Amazon echo devices fully.

Alexa, Echo, and What They can Do

Named after the famous, ancient library of Alexandria, Alexa is the digital voice assistant or voice-control system that enables Echo devices to perform a wide range of functions upon receiving your voice commands.

Whether it is playing music, providing instant weather reports, dimming your lights, searching the web, or creating shopping lists, Echo devices can do all these functions by voice commands due to Alexa. Just utter the magic word, which Amazon calls 'wake word' and tell your Echo device what you want. Your Echo device is ready to fulfill your wishes provided it is set up properly.

Alexa uses 'skills', a type of apps, to respond and do a number of functions. Here is a list of some important functions that Alexa-powered Amazon Echo devices can perform –

Play radio stations
Stream music from the likes of Spotify or Amazon Music
Set alarms and timers

Make calls

Play games
Connect thermostats and appliances
Manage your schedule and to-do lists
Connect all smart home devices to work under singular commands
Give news briefings
Give instant weather reports and sport scores
Serve as an Intercom
Act as a host
Read Books
Order products from Amazon
Give traffic details
Search the web to give answers to web-based questions
Play soothing music or ambient sounds at the sleeping time and then turn off automatically
Apart from these, the Amazon Echo Show and Echo Spot can also show security cameras and recently, Amazon has added another feature to its Alexa-powered devices – the cooking functionality.
Now, let's go into the details on how to get more from Echo Devices –
How to Change the Wake Word
If your or any of your family member's name is Alexa or Alex, or you just got bored of this wake word, you can change it to Computer, Amazon, or simply, Echo. However, you cannot set your own wake word but has to restrict your choices between these four alternatives – Alexa, Amazon, Computer, and Echo.
To change the wake word, follow these steps –
Open the Alexa app or alexa.amazon.com.
Go to Settings and choose your Echo device.
Click on the Wake Word and choose the option you like from the menu and click save.
When you do not want the Echo to respond to the wake word, simply press the mute button on the top of the speaker. To unmute her, just press it again.
How to Make Voice Profiles
Setting up voice profiles for different users is a good idea, as it will enable Alexa to distinguish who is giving the command in order to provide personalized results based on preferences.
To make a voice profile, just follow these steps –
Open the Alexa app on an Android or iOS device or go to alexa.amazon.com in a browser.
Tap Settings and scroll down to the Recognized Voices section.
Now, select Your voice and choose the Begin option.
Complete the checklist and go to your device and say the wake word followed by 'learn my voice'.
Next, follow Alexa's instructions.
To set up another voice profile, follow the below instructions –
Install the Alexa app on the smartphone of the second user.
Sign in using the same Amazon ID and password.
Choose 'I'm someone else' from the list.
Now, follow the same steps that you have followed for creating the first profile.
How to Activate the Follow-up Mode
If you are tired of repeating the same wake word again and again in order to give commands to your Echo device, then try activating the Follow-Up mode. This will enable you to make multiple requests/commands without having to repeat the wake word.
To activate the mode, follow the steps mentioned below –
Open the Alexa app.
Open the side menu from the homepage.
Now, select settings and choose the Alexa or Echo device.
Scroll down till you see the Follow-up mode.
Now press the slider to activate it.
Once enabled, Your device will listen to your commands for about 5 seconds and you can see the blue ring on the device lit during that time. The device will then start responding to your first command.
This feature is available on all Echo devices and also on some Alexa-enabled, third-party devices. However, the Follow-up mode will not work if you are using your Echo device for making calls or listening to music.
How to Manage Your Schedule
Your Echo device can efficiently manage your schedule, once you sync your calendar account provided by Google, Apple, or Microsoft into the Alexa mobile app.
The following are steps to do this –
Open the Alexa app.
Go to the menu and select settings.
Select calendar.
Choose your calendar account from the list of providers.
Select the Link option and follow the instructions displayed on the screen to enable Alexa to access your calendar.
Once Alexa accesses your calendar account, it can remind you about appointments, meetings, events, etc.
How to Get Traffic Details
Getting traffic details on your echo device is not difficult. Just follow the steps mentioned below –
Go to the Alexa app and select settings.
Select Traffic.
Enter the location information like your office address and any stops on the route.
Now, you can ask the device for traffic details. You can also add traffic to a schedule.

How to Customize Flash Briefing
Flash briefing is the feature that provides the latest updates based on news and weather, whenever you say, "Alexa, what's new" or "Alexa, my Flash Briefing". You can change the services or modify your Flash Briefing by customizing it according to your requirements. For this, follow these steps –
Open the Alexa app.
Look for the flash briefing at the home screen.
Tap on the more link.
Tap on the link to Customize your Flash Briefing.
Select the settings icon and then Flash Briefing.
You can disable or enable different skills at the Flash Briefing screen.
To add more skills, select the option to Get more Flash Briefing content.
To enable a new skill, select the skill you want to add and then tap on the enable button.
How to Change the Default Music Service
The default music service that is available on echo devices is Amazon Music. While Amazon Music is a perfect option, you may like to replace it with your favorite music services like Spotify, iHeartRadio, or Pandora. Here's how you can do this –
Open the Alexa app and go to settings.
Select the Music & Media option.
Link the music account to Alexa in the app.
How to Create a Sports Update
When you ask for sports update from Alexa, it gives the news for the teams you have chosen. To get updates on your favorite teams, follow the steps given below –
Open the Alexa app and go to settings.
Choose Sports Update.
You'll get the option to search for teams.
Add the teams you like.
How to Listen to Audible or Kindle Books on Your Echo
If you have an Audible account, you can use your echo device to listen to Kindle or audible books. To activate this function, follow the steps given below –
Open the Alexa app and tap on the hamburger icon.
Select "Music, Video, & Books'.
Scroll down to the section for Books.
Select Kindle.
Select a book from the list displayed.
You can also ask Alexa to read the book by saying, "Alexa, read (the name of the book)". You can control the reading through the app or through your voice. In the app, you can use the Volume icon to pause, resume, or control the volume, or select a specific chapter.

How to Erase Your Voice Command History

Before you delete your voice command history, we would like to inform you that these voice recordings actually help echo devices provide more accurate results. So, deleting them means you are erasing Alexa's specialized memory, which may compromise your experience with voice features.
Nevertheless, if you have already made up your mind, here's how to wipe out your voice command history –
Open the Alexa app.
Tap the Menu button to open the Sidebar.
Select Settings.
Tap on History to see the audio recordings retained by your device.
Select a recording.
Select Delete Voice recordings.
If you want to delete all recordings, then selecting each recording and then deleting it will take up a lot of time. To delete recordings in bulk, you can visit, 'Amazon's Content and Devices page' and then select Your Devices. Now, click on the Alexa device and select Manage Voice Recordings. Select the option to clean your search history.

How to Make Free Phone Calls

To make calls with your echo devices, first of all, you have to give Alexa the access to your contacts. To do this, follow these steps –

Open the Alexa app.
Select the Calling & Messaging tap on the bar at the bottom of the screen.
The app will ask permission to access your contacts and register your phone number.
In case, you decide to opt out, your calls will show up as "unknown".
Echo works for both mobile numbers and landlines. If the recipient does not have an Echo device or if it has not been enabled, Alexa will either call the Alexa app on their phone or simply dial the number of the contact. If a contact is associated with multiple numbers, Alexa will ask you which number you want it to call. Echo devices can also receive calls.

How to Book a Cab

Nowadays, cab service providers like Uber, Lyft, and Ola offer Alexa skills. So, you can book a ride without using your smartphone. All you have to do is give a voice command, "Alexa, book a (Ola/Uber) cab for me". You can also get the status of your ride or cancel it by using voice commands.

However, you have to first enable this skill and then join your Ola/Uber account with Alexa. To enable a skill, follow these steps –

Open the Alexa app and go to the skill section.
Browse through different categories to choose a skill.
Click on Enable.
Alternatively, just ask Alexa to enable a particular skill. To link your accounts, go to the skills section and find the Uber or Ola skill. Now, sign into your account and you will get an OTP on your phone in order to confirm the linking of the two accounts. Once you confirm the linking and both the accounts are linked, you will be able to call a cab by simply using your voice.

How to Order Food

Alexa can also help you order food from multiple outlets like Dominos, Zomato, Faasos, etc. Like ordering cabs, it is also an Alexa skill and therefore, you have to enable the skill by going to the skills section of the Alexa app, as explained before.
How to Set up an Intercom with Echo

If you have multiple Echo devices in your home, you can set up an intercom to broadcast voice messages to all the Echo speakers. For this, you have to first name your Echo devices and then enable Drop In for your household and finally, initiate a Drop In.

To rename your Echo devices, follow the steps mentioned below –

Open the Alexa app.
Tap the menu icon.
Select the Settings.
Select your Echo device.
Tap Edit next to the Device Name.
Rename the device and tap Save.
The following are the steps to enable Drop In your profile –

Open the Alexa app and select the Conversation Icon.
Now, tap the Contacts icon (on the top right side of the screen).
Tap your profile.
Turn the 'Your household can Drop In on your Echo devices' on.
Next, you have to enable Drop In for each device. To do this, follow these steps –

Open the Alexa app on your phone.
Tap the menu icon in the upper left corner of the app.
Select Settings.
Select your Echo device.
Tap Drop In.
Tick the box for either On or Only my household, as per your discretion.
To use the intercom feature from the Alexa app, tap the Conversation tab. Then tap the blue Drop In bar that appears at the top of the Conversation screen. A menu showing your devices will come up at the bottom of the screen. Select a device to call that speaker.
How to Shop from Amazon
This is perhaps one of the most popular and amazing features of Echo devices. Alexa's voice service enables you to make purchases and prepare a shopping list. It can also check your order history and suggest a particular product if it finds an item with a matching description in your order history.
To prevent misuse, you will get an option of adding a four-digit passcode. This passcode needs to be furnished before confirming an order. The order confirmation details can be viewed in the Alexa app. Voice purchasing is enabled as a default feature once you register your Alexa device.
To view the voice purchasing settings or change it –
Open the Alexa app.
Go to the menu.
Select settings.
Select Alexa Account and then Voice Purchasing.
By using the toggle, you can turn voice purchasing on or off. To place orders on Amazon through your Echo device, you will need an Amazon account, a valid payment method, and the Amazon Prime membership.
How to Connect Smart Devices with Echo
Alexa can also set up a single command group with all smart devices of your home. To connect a smart device with the Echo, it has to be compatible with Alexa and it needs to be connected with the same wi-fi network as your Echo device. Next, follow these simple steps to create a smart home device group –
Open the Alexa app.
Go to the menu, and select the Devices icon.
Select the + icon and then Add group.
You can use the pre-set group names or create names of your choice.
Tap Next and Select the devices you want to include.
Then select Save.
Apart from these, Alexa has a number of other skills that you can add according to your preference. Previously, you could do this only by going to the Alexa app or echo.amazon.com. But now, if you know the name of a skill, you can simply ask Alexa to enable it.
Presently, there are more than a half a dozen Echo Devices to choose from. These are –
Echo Show
Echo Connect
Echo Look
Echo Buttons
Image Credit: Appstory.org