Future Baby Filter TikTok has sparked buzz on the social media app, as it claims to predict the face of your future baby. Well that's astonishing, right? Here you can learn more about the Future Baby Filter on TikTok and the guidelines on using it!

We are all aware that since the inception of smartphones and social media, filters and effects have become a motivating force that drives the creation of more new trends on applications like TikTok and it's counterparts. Not only these trends go viral and attract millions of views but they also encouraging thousands of users to try them into their videos and pictures. Similarly, at present, there is a new TikTok filter gaining attraction. Called to be the "future child filter," it claims to forecast through an image, what the offspring of creators or couples would be like.
So far, people have been intrigued by this filter as it has sparked much curiousity in the minds of people and they have been keen to try it out themselves. The process is simple just like most filters these days, and the results can be easily shared on one's profile which can be viewed by followers. Biologically speaking, it always takes two individuals to conceive a baby, but the astonishing part about  this filter is that enables users to predict the face of their future child solely based on their own looks. After analysing a photo of the user, the filter produces a simulated result in a picture form of what their hypothetical offspring would look like.
People have always been interested in what their future child may look like, and now there's a filter on Tiktok that gives them a chance to see a hypothetical prediction.
Not just singles who wish to see their future baby but also couples who are planning a family in the future have been accessing this on TikTok using the CapCut filter to see who their future baby resembles more through this tool.
In case of couples who try this, the baby's face is based on both photos, taking features from both parents to get a final (hypothetical) result – all in good humour.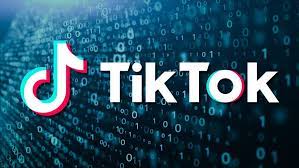 We know that the filter has varying degrees of precision with some blown away by the accuracy while others not so impressed by it.
To try out the future baby filter, having the CapCut app is necessary.
Below are guidelines on how to participate in the ongoing trend:
The users are required to click on a TikTok from this trend and press the CapCut template button in the corner or search Baby Face filter.
The user will then be redirected to the template where they need to separate pictures of themselves and their partner on either side – in any order.
Once these photos have been added, the filter shows "loading" as it produces the picture of what is the hypothetical image of one's future baby.
This can then be posted to TikTok via the CapCut app.
Along with its Chinese equivalent Douyin, Tiktok is a video streaming application that enables users to make and share short videos. It is parented by ByteDance, a technology company.
Since their advent, TikTok and Douyin have become highly popular across the world. In October 2020, TikTok recorded more than 2 billion mobile downloads worldwide, affirming its position in the global market. According to Morning Consult, "TikTok was the third-fastest growing brand of 2020, following Zoom and Peacock. In terms of website popularity, Cloudflare ranked TikTok as the most visited website in 2021, surpassing even google.com."
In conclusion, the Future Baby Face filter is a light humoured and fun trend that can be enjoyed without any large expectations on the generated images.