The 2023 Worldwide Developers Conference (WWDC) will be held this week from June 5 to June 9, and like the previous three years, it will be an online event, although some specific developers and students will be invited to Apple Park. To begin things off, on Monday, Apple will hold a keynote event to start new hardware and software, which is what makes it of attentiveness to the general public.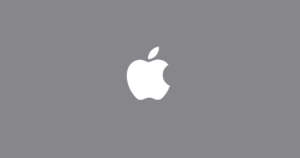 In the keynote event to be held on Monday, June 5, Apple is likely to bring forth new versions of iOS, iPadOS, macOS, watchOS, and tvOS. The company is also expected to unveil its much awaited AR/VR mixed reality headset, along with a new 15-inch MacBook Air, and much more than that.
Viewers can watch the WWDC 2023 keynote event using one of the methods highlighted underneath. The live stream is set to begin at 10:00 a.m. Pacific Time from ‌Apple Park‌ in Cupertino, California. Below is a complete list of when the event will begin in other time zones in the United States and around the world.
Honolulu, Hawaii — 7:00 a.m. HAST
Anchorage, Alaska — 9:00 a.m. AKDT
Cupertino, California — 10:00 a.m. PDT
Phoenix, Arizona — 10:00 a.m. MST
Vancouver, Canada — 10:00 a.m. PDT
Denver, Colorado — 11:00 a.m. MDT
Dallas, Texas — 12:00 noon CDT
New York, New York — 1:00 p.m. EDT
Toronto, Canada — 1:00 p.m. EDT
Halifax, Canada — 2:00 p.m. ADT
Rio de Janeiro, Brazil — 2:00 p.m. BRT
London, United Kingdom — 6:00 p.m. BST
Berlin, Germany — 7:00 p.m. CEST
Paris, France — 7:00 p.m. CEST
Cape Town, South Africa — 7:00 p.m. SAST
Helsinki, Finland — 8:00 p.m. EEST
Istanbul, Turkey — 8:00 p.m. TRT
Dubai, United Arab Emirates — 9:00 p.m. GST
Delhi, India — 10:30 p.m. IST
Jakarta, Indonesia — 12:00 a.m. WIB next day
Shanghai, China — 1:00 a.m. CST next day
Singapore — 1:00 a.m. SGT next day
Perth, Australia — 1:00 a.m. AWST next day
Hong Kong — 1:00 a.m. HKT next day
Seoul, South Korea — 2:00 a.m. KST next day
Tokyo, Japan — 2:00 a.m. JST next day
Adelaide, Australia — 2:30 a.m. ACST next day
Sydney, Australia — 3:00 a.m. AEST next day
Auckland, New Zealand — 5:00 a.m. NZST next day
Watch the Keynote on YouTube


Watch the Keynote on YouTube

To watch the WWDC keynote on YouTube may be one of the quickest and easiest ways to catch the event because YouTube is easily accessible on every device, including TV sets and consoles.

The YouTube live stream above will be accessible on June 5 as soon as the event kicks off.

Apple WWDC 23: Next-Gen Software & Exciting Hardware Revealed
Image Credits: Apple Talk

Watch the Keynote on Mac, iPhone or iPad

Viewers can also stream the WWDC keynote on any Mac, iPhone, or iPad using Apple's native Safari browser or any other browser like Chrome. iOS devices must be running iOS 10 or later, and Macs need to be running macOS Sierra 10.12 or later to access the stream.

.