If you are someone who has been looking to get in hands with a new gaming laptop? Well, this might be the right time for you to get in hands a premium gaming laptop by HP, the Victus Gaming Laptop for really great pricing.
To give you a glimpse about the offer, it's not a regular gaming laptop but infact, you get an RTX 4060 powered GPU laptop that too for a direct price slash of $300 off at Costco.
Not only a great GPU, but you also get other premium features including a faster and more efficient chipset coupled with faster RAM and storage too.
HP Victus Gaming Laptop – Specification and Features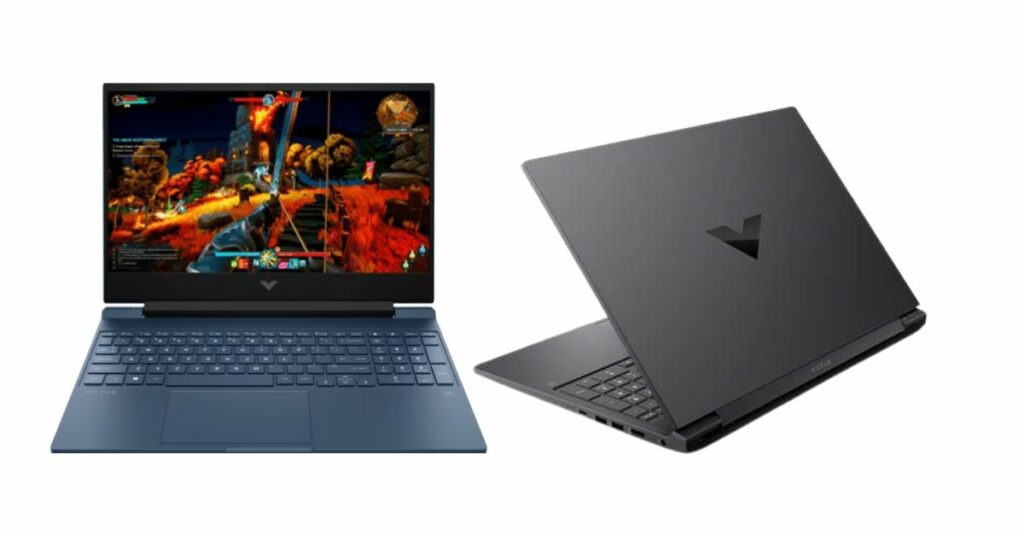 Talking about the specification side for HP Victus, as we mentioned above, here you will be getting all the premium features that you can expect from a gaming laptop perhaps a "PREMIUM GAMING LAPTOP"
When you open the laptop you will be getting a bigger FHD resolution display which is spread in a 16.1-inch form factor. To enhance your gaming experience, the display also comes with a faster 144Hz refresh rate.
Moving to the internals, here you will be getting a faster and more efficient Intel's 13th Gen SoC where you will be getting an Intel i7-13700HX SoC which is among the most powerful chipset ever made by the chipset giant.
Alongside a powerful chipset, you also get a faster and more efficient GPU by Nvidia which is the RTX 4060 GPU. This new GPU is more than enough to take your gaming experience to the next level where infact you can also play 4K gaming attaching your laptop to a 4K monitor.
With a powerful chipset and GPU, you also get faster RAM of up to 32GB of DDR5 RAM and also on the storage side, you get 1TB of PCIe NVMe SSD storage too.
Overall the gaming laptop came with a great set of specifications and features and guess what you get all this for the lowest ever price. In the section below, we have mentioned the pricing.
HP Victus Gaming Laptop for $300 off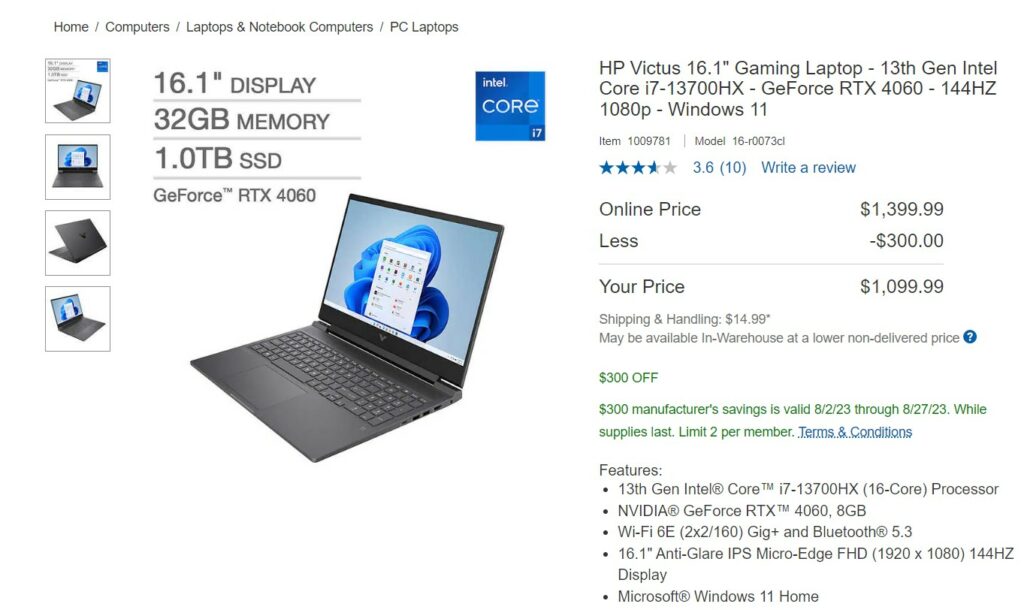 The specification of the gaming laptop is good but what about the pricing? The new HP Victus Gaming laptop is usually priced at around $1399.99 but thanks to the ongoing sale it brings down the price from $300 off.
Right now, you will be getting the HP Victus Gaming for just $1,099.99. Getting this laptop for such a lowered price.
Conclusion
Okay, gamers, this is the time you've been looking forward to! With the incredible HP Victus Gaming Laptop, HP has you covered if you've been searching for a powerful gaming laptop that won't break the bank. Prepare to take your gaming to the next level with this monstrous computer, and guess what? Costco is offering it at a price that's unbelievable.
Think about getting your hands on a laptop with such impressive specs and features for such a jaw-droppingly low cost. Any gamer who enjoys a good deal will find it difficult to pass up this chance to improve their gameplay without breaking the bank.
What are you still holding out for? Don't let this fantastic opportunity pass you by. Before it sells out, go to Costco and purchase the HP Victus Gaming Laptop. This laptop is equipped to meet all of your needs, whether you're a seasoned gamer, a content developer, or simply someone who enjoys excellent performance.
Prepare yourself to play to your full potential and meet any challenges that may arise. Your gaming dreams can now come true with the HP Victus Gaming Laptop thanks to a $300 discount. This offer is too good to refuse. Have fun playing!
Buy HP Victus for $1099.99 from Costco