HSBC, a British bank, is considering withdrawing from approximately 20% of the countries it currently operates in as part of its strategy to focus on expanding in Asia.
In an interview with Reuters, HSBC's Chief Financial Officer, Georges Elhedery, revealed that the bank is reviewing its businesses in 12 countries, which could result in selling or streamlining operations.
This move comes after pressure from its Chinese shareholder, Ping An Insurance, which wants HSBC to prioritize growth in its profitable Asian business, responsible for 78% of the bank's overall profit.
Elhedery emphasized that while some markets may experience slower progress than others, none of them individually would significantly impact the overall business profile.
However, the assessments and subsequent actions are expected to contribute to the bank's shift towards Asia. He declined to disclose which specific markets were under review or the timeline for the review processes.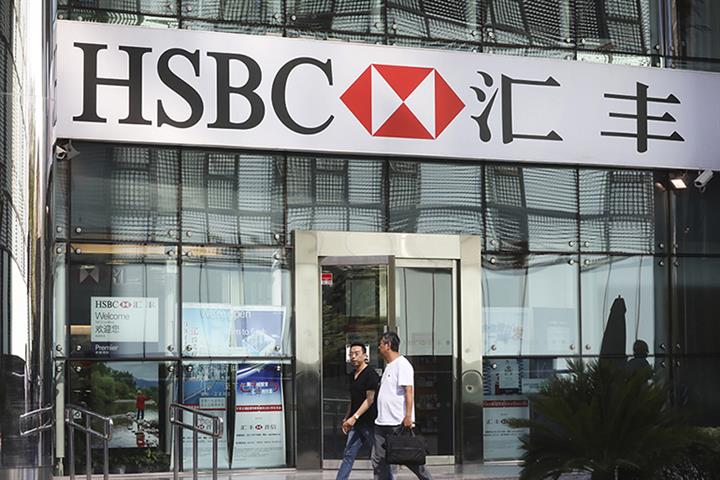 Over the past two years, HSBC has unveiled its plans to divest, either partially or completely, various parts of its operations in France, Greece, Russia, and Canada.
This strategic decision is a result of HSBC's ongoing shift towards Asia, as the bank aims to reallocate its focus and resources to capitalize on the potential for growth in the Asian market.
Although the markets currently under review may be relatively small, the decision highlights the pressure on HSBC to shrink its once expansive local banking businesses worldwide in order to improve returns and satisfy its investors.
HSBC does not provide separate financial results for each country in which it operates, making it challenging to identify underperforming markets.
However, scrutiny is likely to fall on its businesses in Europe and Latin America. The former region incurred a net loss in 2022 due to restructuring and costs allocated to its headquarters there, while Latin America contributed less than 5% of the bank's group profit.
Elhedery clarified that Mexico is not currently under review, as it is performing well for the bank. He cited factors such as the U.S.-Mexico-Canada trade agreement and the China Plus One strategy, which have supported economic growth in Mexico.
HSBC's Bold Pivot to Asia
Strong synergies between the retail and wholesale businesses, with 70% of client acquisition in the retail segment coming from employees of multinational companies that HSBC banks in Mexico, further justify the bank's presence in the country.
The failure of Ping An to garner additional support for splitting HSBC along Asian and Western lines at the annual shareholder meeting on May 5 has provided some breathing space for HSBC's leadership.
This allows HSBC Chairman Mark Tucker, Chief Executive Noel Quinn, and CFO Georges Elhedery to pursue profit growth according to their own terms.
However, HSBC faces broader challenges, including executing critical asset sales, navigating a price war with competitors as interest rate hikes peak, and managing rising political tensions between East and West.
The bank recently expressed concerns that a deal to offload its French retail business could falter due to interest rate hikes, which would increase the capital required by the buyer, My Money, to secure regulatory approval.
A $10 billion sale of HSBC's Canada unit has also been delayed until the following year to ensure a smooth transition of systems to the buyer, Royal Bank of Canada. Failure to complete these deals could have significant consequences for HSBC.
In addition to dealmaking, Elhedery highlighted the medium-term challenge of sustaining revenue growth momentum, as the boost from rising central bank interest rates worldwide is already diminishing.
In addition to the 1,000 private wealth managers hired in the previous year, HSBC has outlined its intention to recruit approximately 2,000 more professionals in China's insurance sector over the next two years. This strategic move aligns with HSBC's ongoing shift towards Asia.
Over the past two years, the bank has also made public announcements about its plans to divest either entire divisions or specific segments of its operations in France, Greece, Russia, and Canada.
Comments
comments