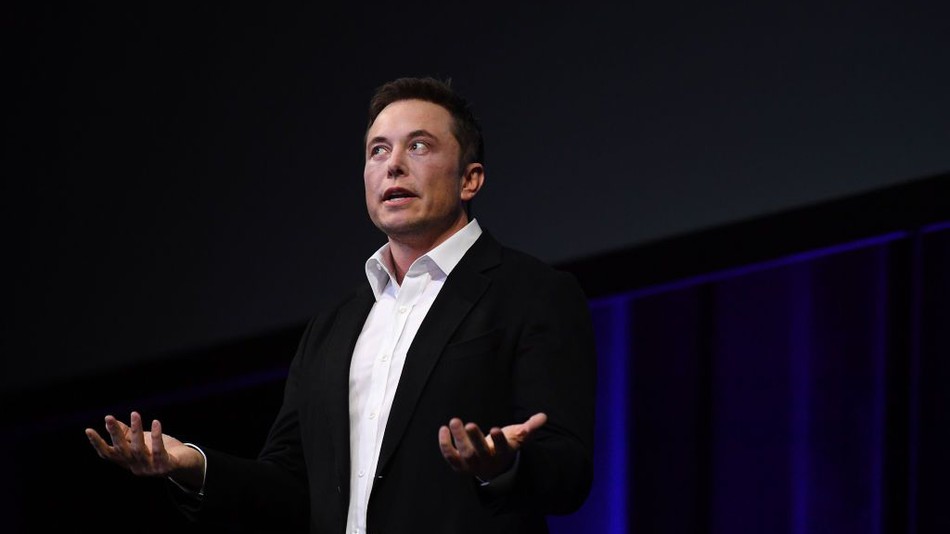 "https://musk-suprise.info/" is the newest scam on the Internet that has spread like wildfire and caught the attention of everyone and also Elon Musk.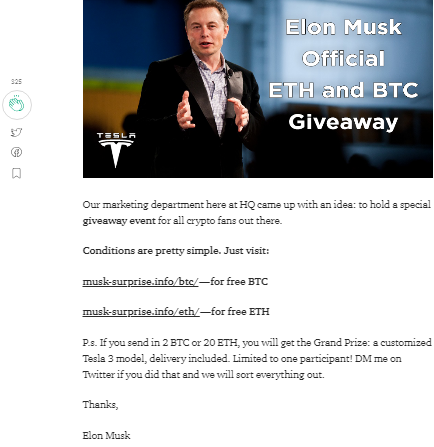 There is a fake twitter account on the name of Elon Musk, who is sharing a link for a website called "https://musk-surprise.info/" where a Medium article supposedly by Musk outlines the basic format of the popular scam, offering both BTC and ETH giveaways plus a Tesla Model 3 to one lucky winner after "verifying" user wallet addresses by getting them to send a crypto sum first.
This sort of astroturfing makes it easier for potential marks to make victim fall for the scam. The image in the scam link shows Elon Musk at a speaking event, and it significances to link to an announcement by Musk hosted on medium.com.
At first look, the name and photo at the top of the page seem to check out, especially as the poster's URL is www.medium.com/@elonmusk, which is the correct spelling of the Space X founder's name.
Clicking on the poster's name, however, takes the user to the page of a completely different user called 'Rahul' with the URL www.medium.com/@elonmusk.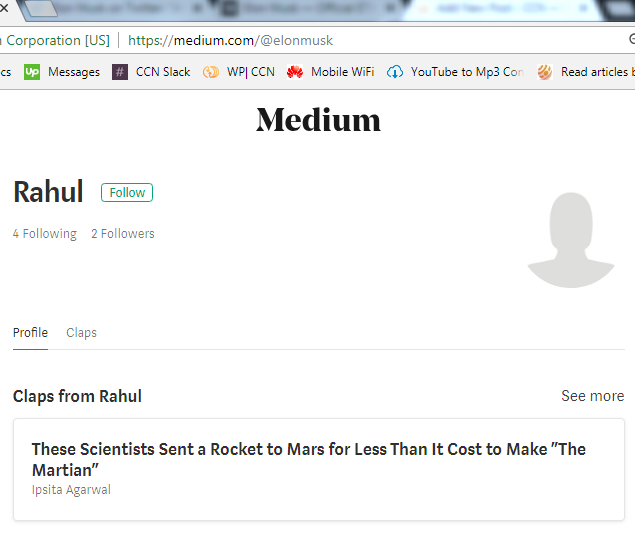 The article advertising the purported BTC and ETH giveaway by Tesla's marketing department has a number of shadily eager and positive responses in the comments, which is a key signifier of the same kind of bot astroturfing that the botnet uses on Twitter.
CCN earlier reported that Twitter scammers targeted high profile accounts in February with the aim of compromising them so as to promote fraudulent giveaways.
Since then, cybercriminals behind the botnet appear to have changed tactics, focusing on creating several duplicate accounts for high-value accounts and gaming Twitter algorithms to promote the scam.
Comments
comments