John Paul Mac Isaac served Hunter Biden with a defamation complaint this week, five days before the disgraced first son pursued legal proceedings of his own against the previous proprietor of the famed "laptop from hell" repair facility.
On January 27, a private investigator employed by Mac Isaac located Hunter in Culver City, Calif, and presented the complaint to him. The complaint demanded $1.5 million in compensation from the president's son.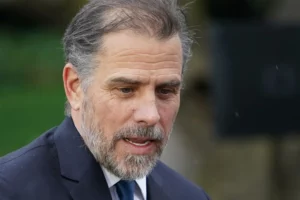 Hunter Biden was "very difficult to find where he was," Mac Isaac's attorney Brian Della Rocca revealed to Fox News anchor Tucker Carlson on Thursday.
"You know, he was in DC for a couple of weeks and he was moving around. Well, we finally tracked him down and we were able to serve him last week. And now all of a sudden, we see this," Della Rocca stated, referring to letters that Hunter Biden's attorney released on Wednesday urging regulators to inquire into Mac Isaac and other individuals who were engaged in circulating the information from the infamous laptop.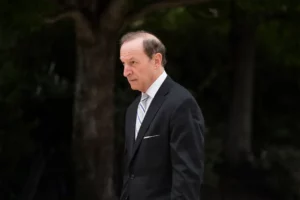 Hunter apparently gave his attorney, Abbe Lowell, the command to start a criminal inquiry as retaliation, according to Mac Isaac and his attorney.
"He's trying to intimidate. And it's interesting to me that this happened when it did," Della Rocca told Carlson.
According to Mac Isaac's complaint, Hunter left the shop owner dangling for years despite wrongly claiming that the laptop was not his, stating that it had been robbed, or that his data had been compromised.
Once Hunter Biden left off the laptop to be fixed in April 2019, Della Rocca claimed that Mac Isaac became the rightful owner of the device since Hunter Biden did not appear to collect it despite Mac Isaac's attempts to get in touch with him.
"There could be a laptop out there that was stolen from me," Hunter Biden told CBS News in April 2021. "It could be that I was hacked. It could be that it was then — that it was Russian intelligence. It could be that it was stolen from me."
"As a direct and proximate result of the defamatory statements by HUNTER, [Mac Isaac] has suffered, and continues to suffer, substantial damages, including the loss of his business," the suit reads.
"HUNTER had actual knowledge of the falsity of the claims and understood the high probability that injury or damage would result to [Mac Isaac] and, despite such knowledge, made the false and defamatory statement and has issued no apology to [Mac Isaac] such as would repair that damage."
After years of denials and hedging, Lowell charged Mac Isaac, the owner of The Mac Shop in Wilmington, Delaware, of "unlawfully" obtaining the now-52-year-personal old's sensitive information. This was a de facto confession that the laptop belonged to Hunter Biden.
Mac Isaac, Rudy Giuliani, and Robert Costello, all of whom Lowell claims of trying to "weaponize" immoral and incriminating material on the laptop against Joe Biden, are some of the individuals Lowell is seeking for trial.
"This failed dirty political trick directly resulted in the exposure, exploitation, and manipulation of Mr. Biden's private and personal information," Lowell wrote. "Mr. Mac Isaac's intentional, reckless, and unlawful conduct allowed for hundreds of gigabytes of Mr. Biden's personal data, without any discretion, to be circulated around the Internet."
Rep. Adam Schiff (D-Calif.), CNN, the Daily Beast, and Politico were mentioned in the case that Mac Isaac initially brought against them back in May of last year.
The Daily Beast was dismissed from the lawsuit after it apologized for mistakenly referring to the laptop as "stolen," and Hunter Biden was added to it back in October.