Hyundai Motors and Iveco are to explore possible collaborations, as they signed a Memorandum of Understanding (MOU) on March 4. It will basically be exploring collaborations that are possible in shared vehicle technology, mutual supply, and joint sourcing. The MOU indicates that the companies will be assessing the potential, if any, to corporate and collaborate accordingly in the domains of technology and platforms.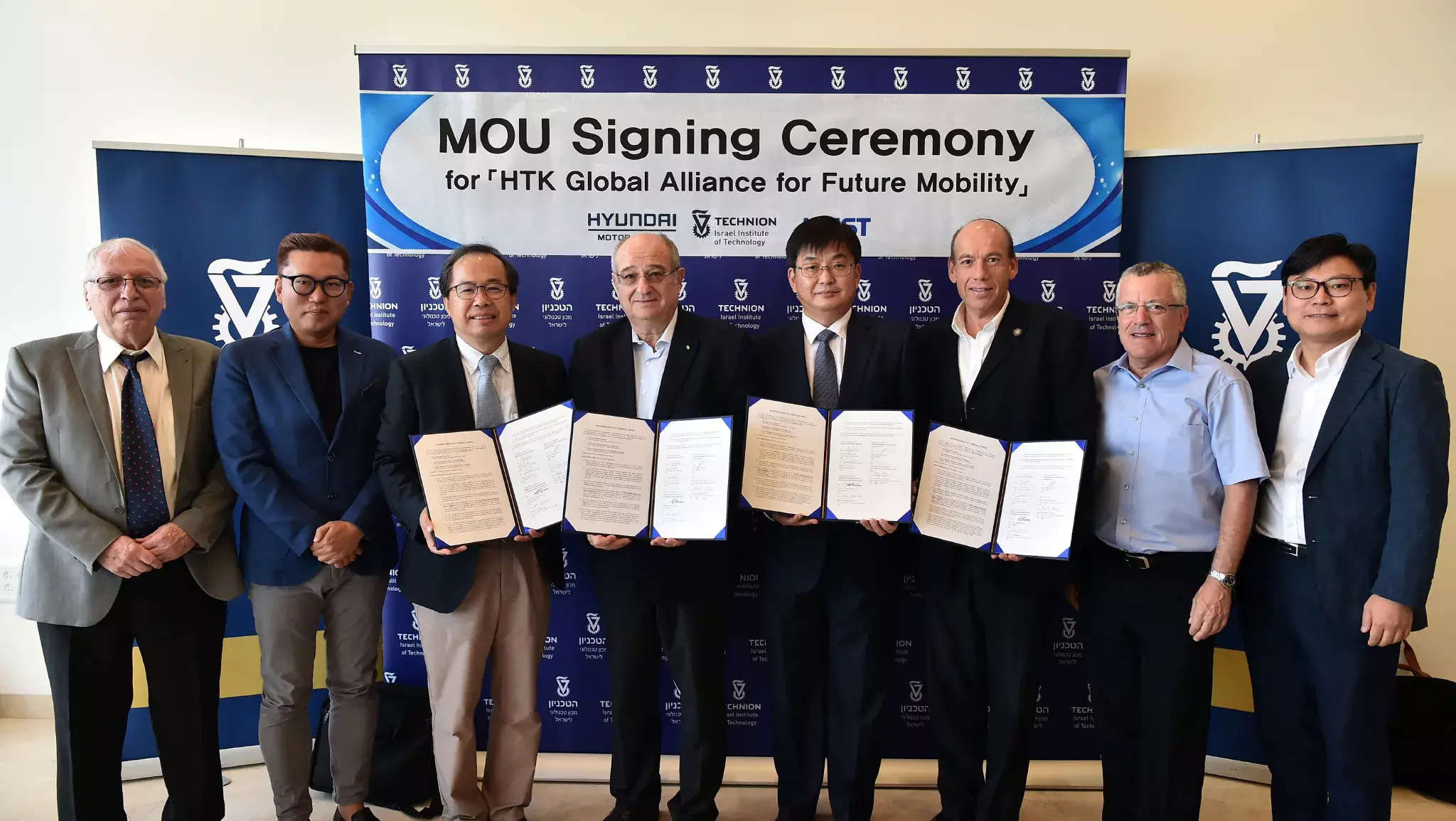 This agreement is a further step in Hyundai Motor and Iveco Group's independent strategies to create leading innovative solutions in today's fast-changing environment by building an ecosystem of mutually beneficial partnerships. The signing ceremony took place at Hyundai Motor's headquarters in Seoul, and the major participants included Jaehoon Chang, President and CEO of Hyundai Motor Company; Martin Zeilinger, Executive Vice President and Head of Commercial Vehicle Development Tech Unit of Hyundai Motor Company; Gerrit Marx, CEO of Iveco Group; and Marco Liccardo, Chief Technology & Digital Officer of Iveco Group.
The mutual agreement with Hyundai is in line with both the company's "Independent Strategies", Iveco said in a statement. Identifying a potential Hyundai will not affect Iveco's partnership with EV marker Nikola on Hydrogen heavy trucks and electric according to the company spokesman.
Various developments
In a separate development, Hyundai recently revealed its electric roadmap, highlighting its commitment to shift to electric mobility. The company has confirmed plans of as many as 11 new EVs by the end of this decade. The Hyundai push towards electrification is based on strategies that include more products that are completely powered by battery, expanding manufacturing capabilities for such models, and securing hardware and software competititveness.
The company has an ultimate objective of selling 1.87 million all-electric vehicles for a seven percent share in the global EV space. With as many as 17 EV models which also include six under the Genesis brand. While Hyundai EV plans for the future include three sedan models, six SUVs, one light commercial vehicle, and one new type model, the EVs under the Genesis brand include two passenger cars and four SUVs. This includes the electrified GV70 which is scheduled for a launch later this year.
As automakers are working on electrification, more and more collaborations are going ahead. Especially as the technology development needs to be pushed at a much faster rate than earlier vehicle model developments. The changes with respect to collaboration and alliances is among various automakers, supply chain companies and tehcnology driven companies.