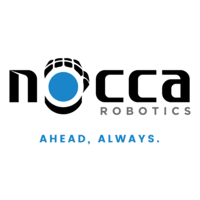 11 September 2019, India:
IAN Fund has led an investment worth INR 12.4 crore in Pune-based Nocca Robotics. The investment also saw participation from prominent angel investors from Indian Angel Network.
IAN Fund's investment into the start-up is aimed at driving growth for the innovative start-up, which is well-poised to transform the Indian as well as global solar energy market.
Nocca Robotics will use the fresh capital to set up a robust manufacturing facility to create these robots with improved quality control. This establishment will cater to 1GW of solar power per year.
The company will also use the funding to bolster its R&D and strengthen the production team to deliver best-in-class products.
The company said that it is geared to launch a robot dedicated to clean rooftop solar panel installations which differ from industry-implants in both size and scale.
Harshit Rathore, CTO and Co-founder, Nocca Robotics, said, "Our waterless and shareable robotic solar panel cleaning solution enables plant owners to operate at peak efficiency while generating attractive ROIs by curbing unnecessary spends on manual cleaning and increasing the power generation. Moreover, the impact that the switch to waterless cleaning option can drive on the ecological level is immense."
Harshit Rathore, added, "Water is a precious resource without which we cannot survive. Coming up with innovative alternatives to all water-based industrial processes should be the top priority of our age."
Saurabh Srivastava, Controlling & Designated Partner – IAN Fund, said, "Nocca Robotics, born in IIT Kanpur has with its unique IP for waterless robotic cleaning of solar panels and other surfaces, is well poised to leverage the government's focus on scaling the country's solar power generation capacity to 100 GW by 2020. Its innovative, tech-based, unique solution will address the auxiliary challenges associated with solar energy operations."
Saurabh Srivastava, added, "IAN Fund is confident of the venture's potential to achieve exponential growth and scale, and is committed to helping it drive unparalleled disruption in India and abroad in its chosen market segment."
Nocca Robotics was founded by Harshit Rathore and Nikhil Kurele in April 2017. The venture leverages leading-edge technologies such as AI, Machine Learning, deep learning and robotics to provide automated, waterless and shareable solar panel cleaning solution for utility-scale solar parks.
(Image – Nocca Robotics)
Comments
comments