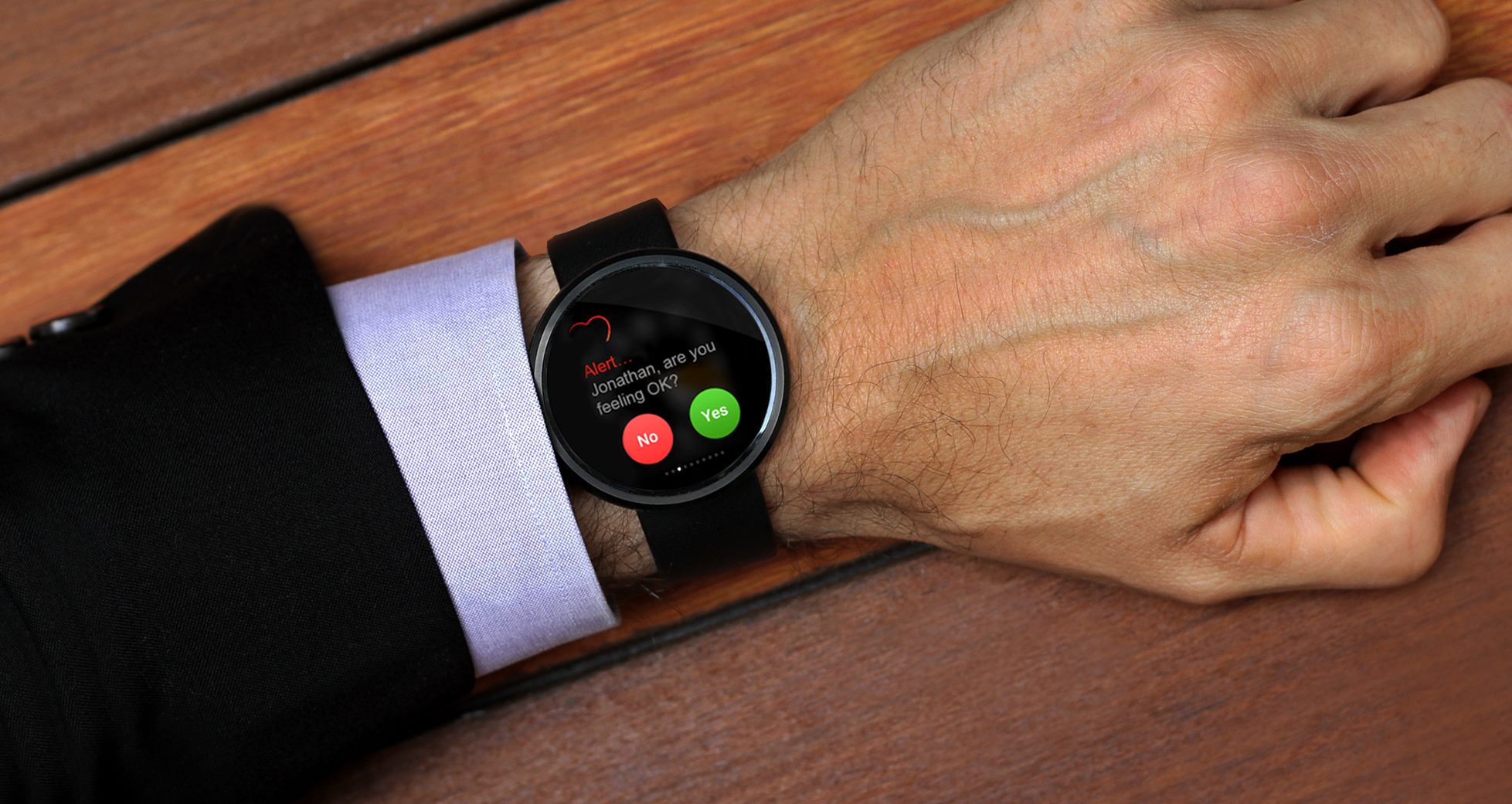 If you are a senior citizen, you are more prone to get heart diseases. Nowadays, heart diseases take a toll on people of various age groups. This can be mainly attributed to unhealthy diet habits, obesity, smoking and lack of exercise. People of vulnerable age groups need to regularly go for checkups and one can't predict when he will get a cardiac arrest. Imagine, if you have a device, using which you can alert emergency personnel as well as your next of kin just by an instant touch, in the case of emergency, you have more chances of survival. Also, imagine a device that would regularly monitor your heart performance and store heart beat data, that will help your doctor treat you better.
iBeat, a California-based startup has invented a smart watch which monitors and analyses users' 24/7 heart activity and can get users emergency help if they ever need it. In the case of a life-threatening emergency such as the heart slowing or stopping, the smart watch will instantly alert the user, their loved ones, and emergency responders in real-time, helping ensure immediate care delivery and potentially saving the user's life.
All that the user has to do is to always have his watch on his wrist. The watch has hypersensitive sensors that monitor your heart for life-threatening emergencies such as heart slowing or stopping. If it detects such an incident, the watch asks the user if she is okay. If she selects 'no' or is unresponsive for ten seconds, the watch will notify the user's emergency contacts and the iBeat's dispatch team.
Similar Read: Technology In Healthcare – 6 Earth Shattering Developments Lined Up For 2017
The device does not need a cell phone, mobile app, Bluetooth connectivity, or Wi-Fi to function. The device is fully cellular, while built-in GPS ensures the user's loved ones and first response teams know exactly where the user is in an emergency. In such an instance, emergency contacts will get a text with a link showing where the user is and where they are in-transit so they can meet them at the hospital or nearby care centre. Users will also have access to an online dashboard where they can see their daily, weekly, and monthly overall heart health (beats per minutes, heart pattern changes, etc.) and compare it to others within their age range.
The device is also equipped with a Help On-Demand button which, when long-pressed for two seconds, will allow users to reach out to their emergency contacts, or if needed, 911. In case, the user is in a no coverage area during an emergency, the device can send out an audible beacon that can alert anyone in their local area.
iBeat is in the PERS (personal emergency response system) industry, which is expected to reach $4.4. billion by 2020, driven by the ageing population and the growing preference to live independent lives.With iBeat, users can explore, take walks, run errands, and live their lives with the peace of mind knowing their heart is constantly being monitored and they can get help in an instant if needed.
iBeat was founded by Ryan Howard in April 2016. In 2015, one of Ryan's childhood friends passed away in his sleep unsuspectedly due to cardiac arrest – a quick and a temporary cessation of heart function. Then, Ryan wanted to start a new company like his former company, Practice Fusion, which would save lives but in a more direct manner- by speeding the delivery of care. Thus iBeat was born.
Similar Read: Change the Way You Live Healthy with Anandakanda
Ryan had earlier founded Practice Fusion in 2005 and grew it into the largest EHR (Electronic Health Record) Platform for doctors and patients in the US. Serving over 110 million patients, the platform connects doctors, pharmacies, labs, and imaging centres to solve healthcare's biggest challenges.
iBeat currently has veterans from health technology companies, tech startups, creative agencies, and more. There are currently a dozen people on the iBeat team, and they are planning to double in size by early 2017. iBeat has recently closed seed round and are looking for Series A funding.
Here's a journey of their startup !
With changing lifestyles and growing number of healthcare problems, we need more innovations in healthcare industry apart from more doctors and more hospitals.
You can check out their indiegogo campaign video to know more about the product from the founder.