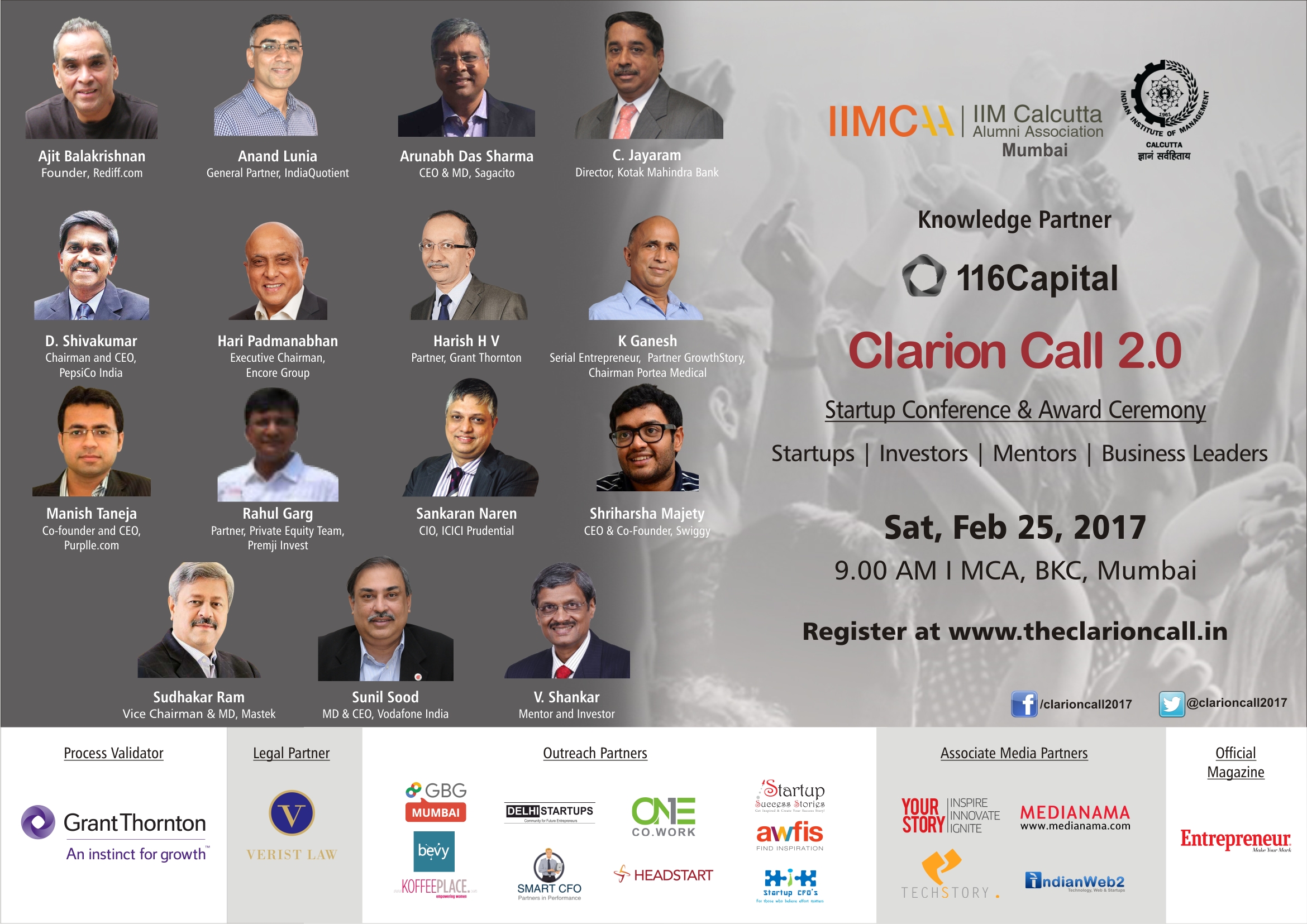 Clarion Call, the exclusive startup initiative of IIM Calcutta Alumni Association (Mumbai Chapter), is a pan-India Startup Contest and Conference, where India's hottest startups will battle it out for the "Most Investible Startup of the Year" Award. Clarion Call 2.0, scheduled on February 25, 2017 in MCA, BKC, Mumbai is perhaps the first such competition in India validated by an independent consulting firm (Grant Thornton).
The winners of Clarion Call 1.0 organized in 2015 included FTCash, Racoon and Zolt Energy, who raised funding in subsequent months. The event brings together successful investors, business leaders, entrepreneurs and mentors passionate about building an empowering ecosystem for innovative startups.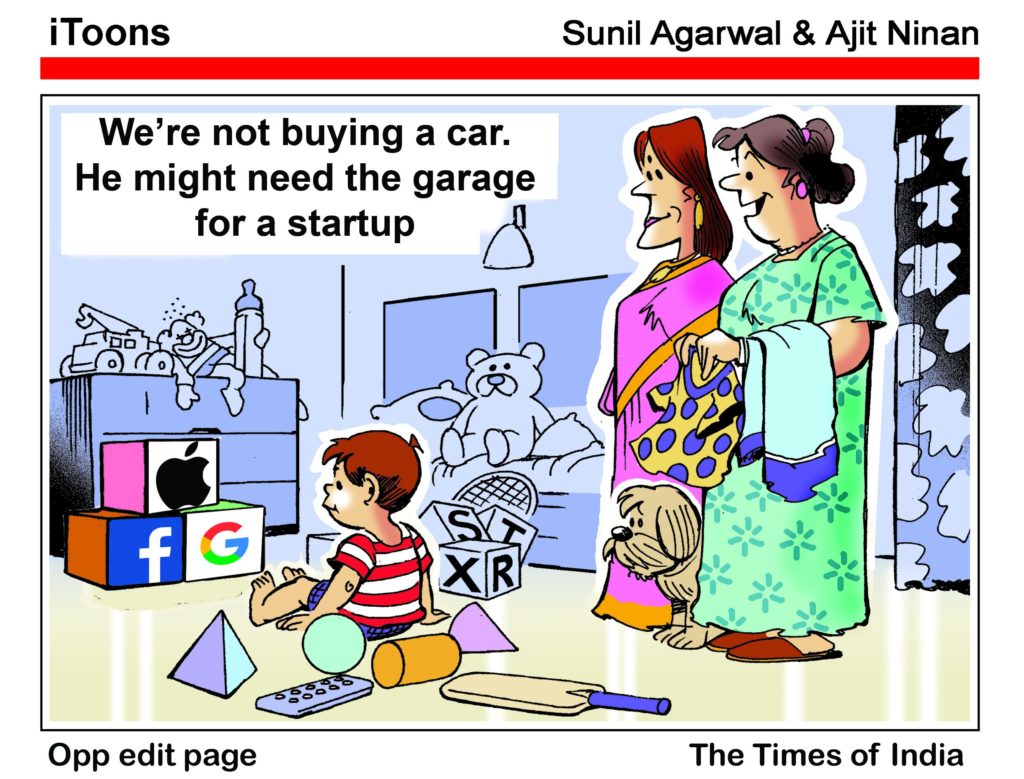 Ajit Balakrishnan (Keynote and Guest of Honour), Anand Lunia, Arunabh Das Sharma, Harish H V, Ganesh Krishnan, Manish Taneja, Sankaran Naren, Sriharsha Majety, Sudhakar Ram and Sunil Sood (Inaugural Session) will deliberate on various topics including "Disruptive Capital: How Smart Capital Fuels Startup Growth", "Hero's Journey: The Making of a Unicorn", "Entrepreneur's Dilemma: Innovation vs. Sustainability" and "Winning with Basics: What Startups Can Learn from Business Leaders."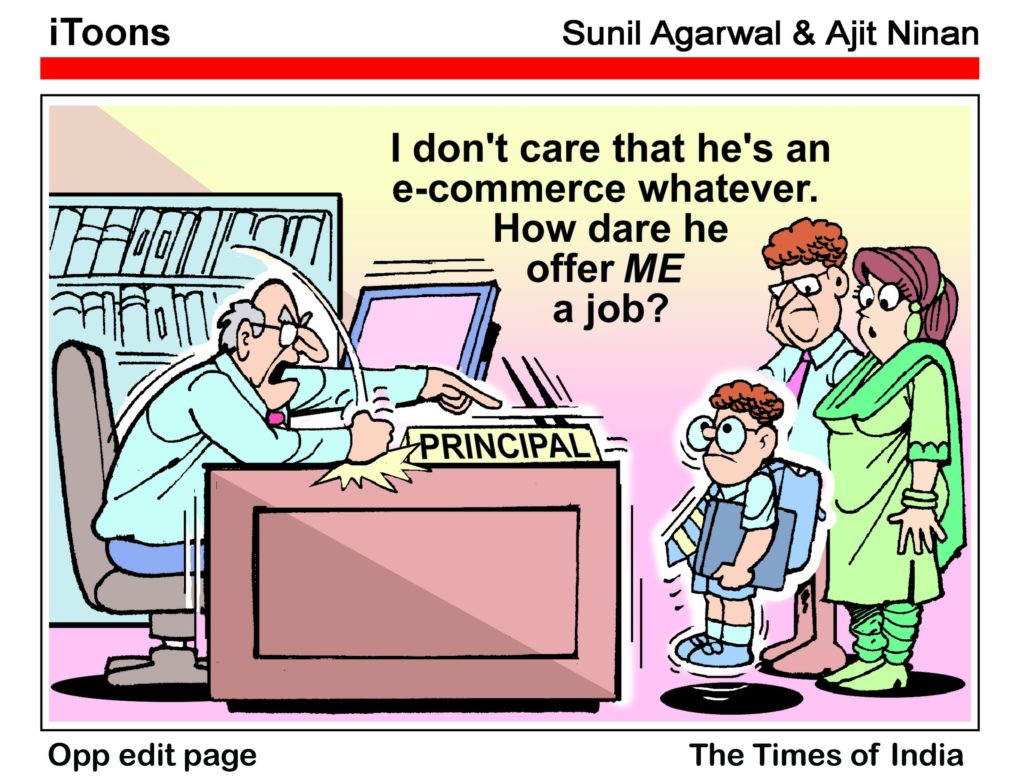 Out of hundreds of startups that applied to the contest, the finalists will pitch to the Award Committee, comprising seasoned investors like C. Jayaram, Hari Padmanabhan, Manoj Maheshwari and V. Shankar, for a shot at the prestigious "Most Investible Startup of the Year" award. A handful of promising startups will also pitch their ideas to investors and mentors in the audience the Pecha Kucha way. The event provides a platform for promising entrepreneurs to tap into the collective knowledge of the IIM Calcutta alumni community.