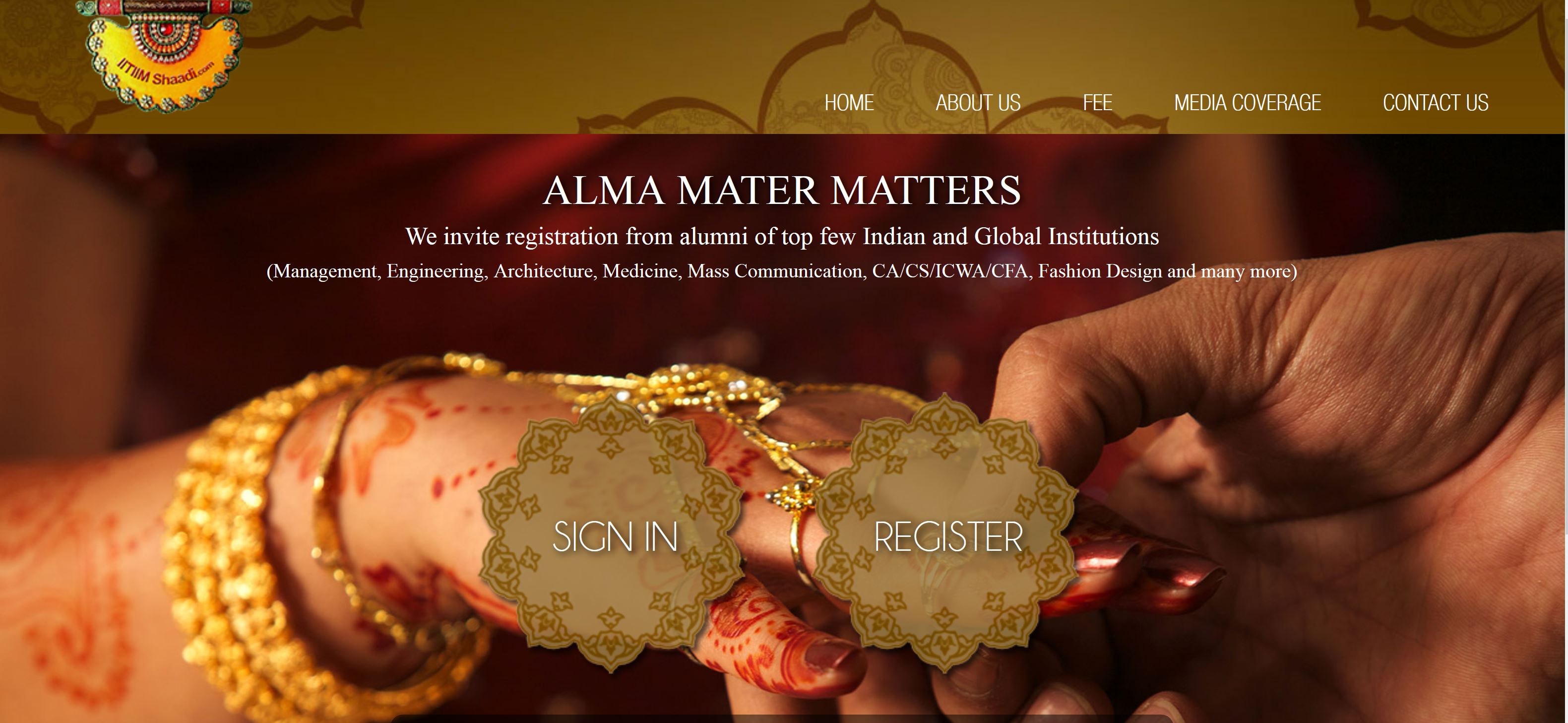 Matrimonial industry of India has matured considerably over last two decades. There exist several large national level payers, both in print media and online portals. Over and above, many large and small players as well as societies are engaged in this profession. Interestingly, it appears that share of online portals is increasing at the cost of print media and in this era of internet, there lays more potential, waiting to be to be tapped.
In our country, education is given due importance on the part of bride as well as groom. However so far, education has not been addressed much as a criterion. Among online portals, there are general to niche websites pitching for caste, region, second marriage, premium and elite members of the society but solely any to offer education-based advanced search results.

This opportunity of providing matrimonial searches based on the education has been embraced by Ajay Gupta, CEO of Rural Management Consultants Pvt. Ltd. in the form of IITIIMShaadi.  In an interview with Techstory, Ajay recalls: "It is out of personal experience. I had four nephews of marriageable age, all from premier schools. While searching a match for them, I realized a clear need for such a portal and the entrepreneur voice in me chose to seize the opportunity".
Ajay decided to launch a website which serves a particular layer of the society having similar experiences and expectations. Advantageously, that is how the idea of IITIIMShaadi took shape. Ajay, who also is a postgraduate from Institute of Rural Management Anand (IRMA), founded the website in April 2014, with active support from his elder brother, four nephews and his son. Now it has grown to provide a meeting point for the alumni of premier institutions in all academic streams- Law, Engineering, Medical Sciences, Management, Fashion Design, Finance, Social works and many more.
This portal gives you an edge over well established conventional matrimonial portals which throw up hundreds of choices at you the moment some fields are filled up. Most of them need to be skipped to arrive at the one that appears relevant. Today's generation is fast and they wish to avoid what is not relevant and rush to what makes sense. There is no time or desire to take a circuitous route.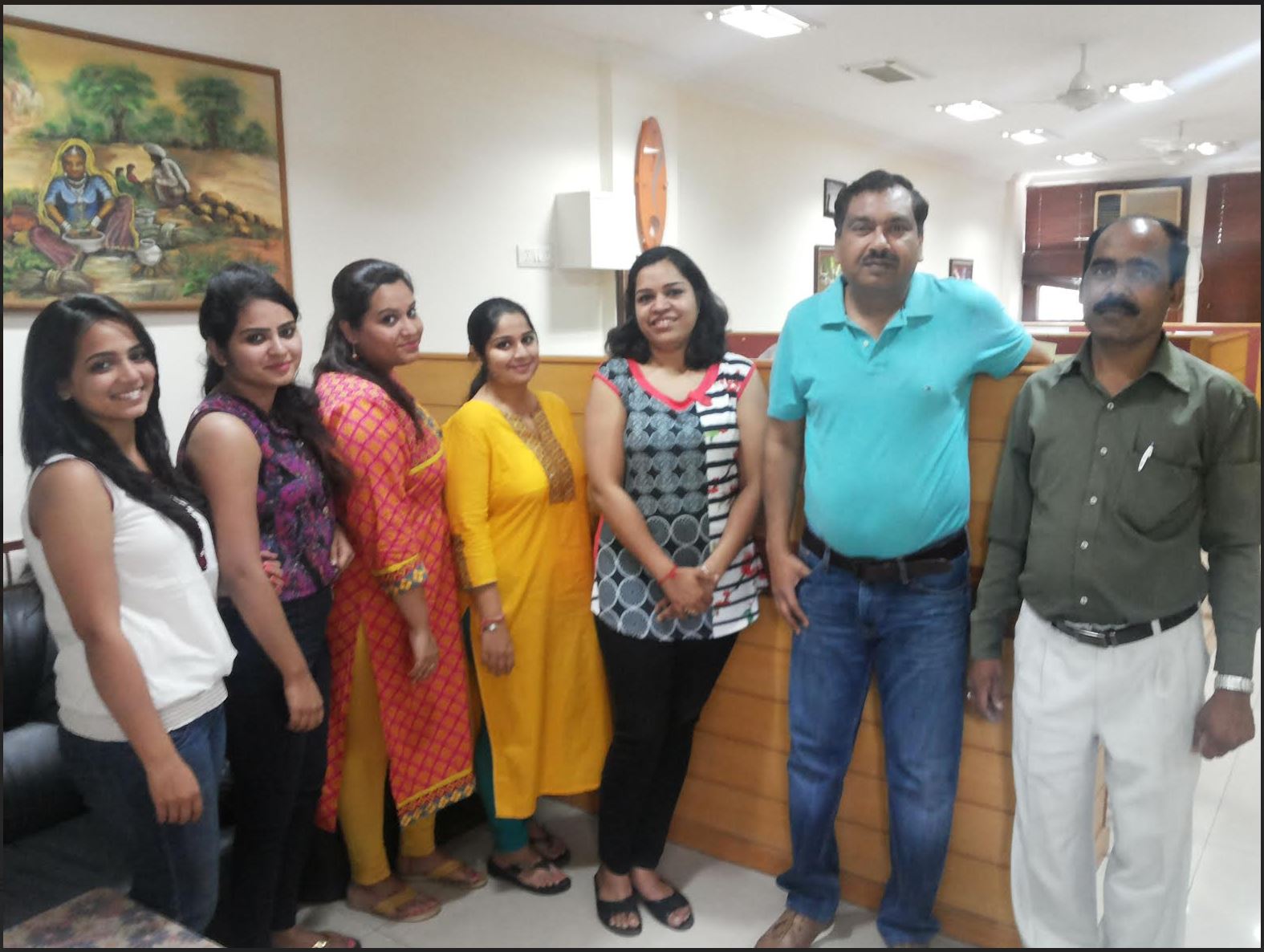 IITIIMShaadi offers a ready database for this segment. It offers value addition to searches by delivering a list of only relevant profiles without letting you browse through many less relevant ones. The goal is to deliver results where each of them should meet the expectations of the user and please him/her even if it comes at stake of compromising with the number of search results which may be two or five or ten.
This has been achieved through Ajay's expertise and past experience of 14 years in the field of executive search for a niche segment in foods and agriculture. "We are adept at identifying the key requirements of our target segment.  Our business is based on the principle of 'Niche Consulting', which is all about providing deeper value to a narrower clientele." Ajay explains.  This led to an efficient post-advanced-search algorithm where search results are few but each one is highly meaningful.
The existing competition is of limited relevance to portal for their focus is never a larger pie of the cake, but on rendering personalized and focused service and customized solution to the target customers.
IITIIMShaadi celebrated its first birthday in April'15. Currently, organization sports a team size of 9 people. Today, the portal has 2000 active members and is aiming to reach target of 5000 by year end. But journey to this point has not been painless and effortless. The biggest challenge posed is to constantly increase database lest 'repeat visits' will reduce. Deciphering the needs of users is another challenge. Fortunately, the segment portal deals with is highly vocal. Yet, the preferences are wide and to accommodate all of them is difficult as some are conflicting.
The next challenge they face draws resemblance to quote by John M. Ford: 'Sometimes the reader will decide something else than the author's intent; this is certainly true of attempts to empirically decipher reality'. It comes in the form of biggest misconception about the portal as most of us decipher 'IITIIMShaadi' as a website meant only for IIT and IIM graduates. "They are right and issue is with the nomenclature chosen at the time of starting the website. It takes some efforts to spread the right message to other eligible members. We try to highlight law, medicine and other fields ahead of Management and Engineering in our advertisements. There is a response to each of these challenges. All such responses carry only one goal, how best to serve the member who has chosen to invest faith in us." Ajay explains.
Also, there have been incidents of open criticism. Some people are anguished by the fact that portal has added another parameter of education to the marriage. For which, Ajay thinks most of the people who criticize may not have fully understood the whole concept and they tend to react prematurely. Fact of matter is that company understands well what they are doing, realizes the deep meaning behind it and holds that it is surely adding value to a good cause as marriage is associated with well being of a society. Still, the company has replied to all criticism in a polite manner and hopes that they have been able to bridge the gap in understanding, at least to some extent.
Nevertheless, the site is growing every day. This has been possible due to 'Company Values'. The company receives feedback from their members and non members, about improvements required to enhance user experience, and company takes each mail religiously and tries to make most from each suggestion. As they started their journey, there were nil members. Some of the best advisors suggested that they must put some fake profiles as no-one will register on seeing empty database. But they chose to go against this opinion as they were not ready to start with a lie. A clear message was shared on the website on this limitation and members were advised to retain patience. To be fair to users, no fee was charged for first nine months till the time they had an active database of 1000 members. The organization exhibits an excellent example to benefits of respecting the company values.
The company believes that with quality and quantity both, IITIIMShaadi is going to be more and more satisfying with each passing day. The company is going to need funding by end 2015 and have already started exploring the options.