In a surprising turn of events, Francis deSouza, the CEO of gene-sequencing machine maker Illumina, announced his resignation on Sunday.
This development comes as a victory for activist investor Carl Icahn, who has long been critical of Illumina's controversial acquisition of Grail, a cancer diagnostic test maker.
With deSouza stepping aside, expectations are growing that Illumina may finally unwind the $7.1 billion Grail deal that faced opposition from antitrust regulators.
Illumina's decision to repurchase Grail in 2021, despite objections from U.S. and European antitrust regulators, drew intense scrutiny and led to a proxy fight initiated by Carl Icahn.
Icahn argued that the acquisition had cost investors billions of dollars and should be divested.
The proxy battle, which began in March, concluded in May with Icahn winning enough shareholder support to oust the board chair, John Thompson, and appoint his own nominee, Andrew Teno.
In response to deSouza's departure, Illumina's board has initiated a search for a new CEO and named Charles Dadswell, the senior vice president and general counsel, as interim chief executive.
DeSouza will remain in an advisory capacity until July 31. The market responded positively to the news, with Illumina's shares rising 2.2% to $204.98 in premarket trading on Monday.
However, the company's shares have still experienced a significant decline, losing approximately 60% of their value since the completion of the Grail deal in 2021.
The departure of deSouza has raised hopes among investors that Illumina will finally divest Grail. The acquisition has been a major concern for many stakeholders, as it has deterred potential investors from entering the stock.
TD Cowen analyst Dan Brennan believes that with deSouza stepping aside, the likelihood of a Grail exit has significantly increased, providing much-needed certainty for the company's future.
Illumina CEO Steps Down after Regulatory Hurdles
Carl Icahn expressed his satisfaction with the recent changes at Illumina in a tweet, describing them as a "very positive occurrence."
He highlighted the new additions to the board, the CEO transition, and the change of the Chairman as significant positives that would drive value for all stakeholders and improve human health. Icahn has previously advocated for the return of former Illumina CEO Jay Flatley.
It is worth noting that deSouza's resignation was not a foregone conclusion. Despite the proxy vote indicating support for Icahn, deSouza had received more than twice the number of shareholder votes compared to his challenger, which could have provided him with enough legitimacy to retain his position.
However, his departure demonstrates that the concerns raised by investors and Icahn's campaign for change ultimately influenced the decision.
While some CEOs have managed to hold on to their positions even after facing opposition, such as Occidental Petroleum's CEO Vicki Hollub, who reached a compromise with Icahn over board seats, there have been instances where CEO departures followed shareholder activism.
For instance, Unilever CEO Alan Jope announced plans to leave three months after hedge fund Trian Fund Management's Nelson Peltz joined the company's board last year.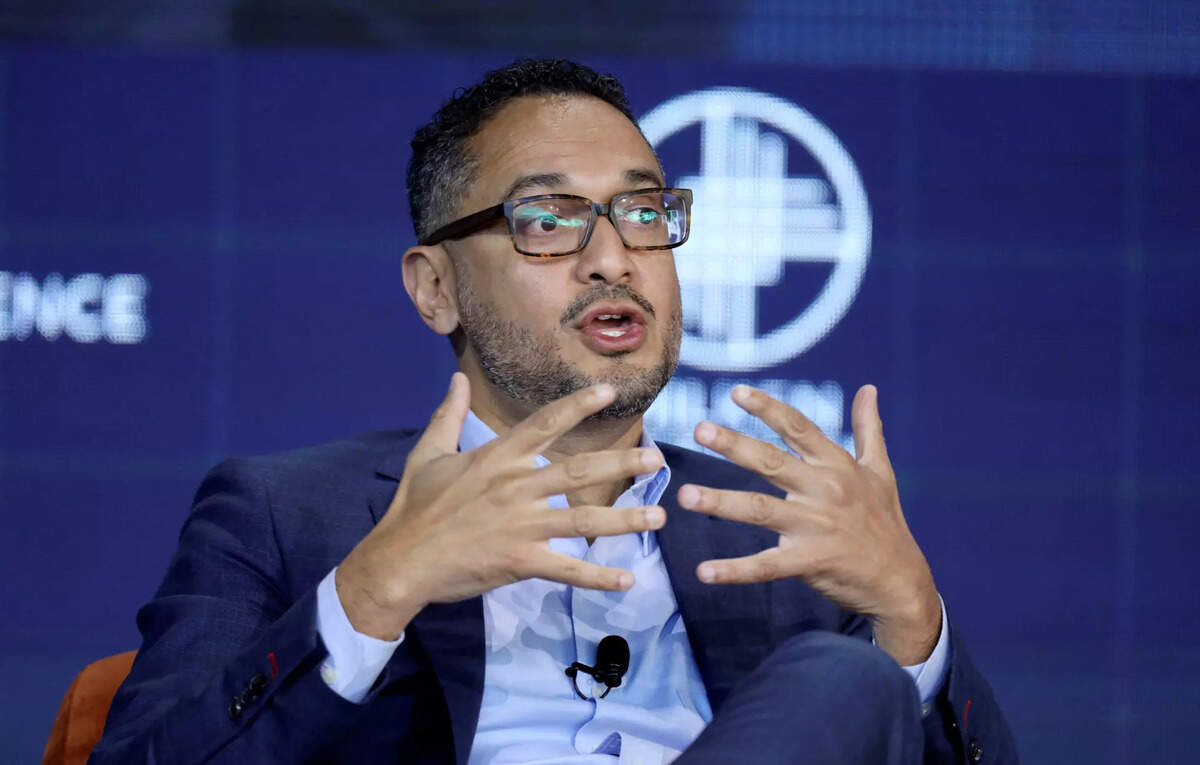 Illumina recently filed an appeal against an order from the U.S. Federal Trade Commission (FTC) that demanded the divestment of Grail due to competition concerns.
The outcome of the appeal remains uncertain, but with deSouza's resignation, there is a renewed sense of hope that Illumina will address the regulatory concerns and seek a resolution that benefits both the company and its shareholders.
The departure of Francis deSouza as CEO of Illumina marks a significant turning point for the company. It opens the doors for potential changes in leadership and strategy, as well as the possibility of unwinding the controversial acquisition of Grail.
Investors and stakeholders are hopeful that this development will lead to increased value and improved prospects for Illumina.
The influence of activist investor Carl Icahn cannot be overlooked in these developments. His campaign for change at Illumina has been instrumental in bringing attention to the concerns surrounding the Grail acquisition.
By successfully ousting the board chair and installing his nominee, Icahn has shown his commitment to driving value for all stakeholders and advocating for improvements in human health.