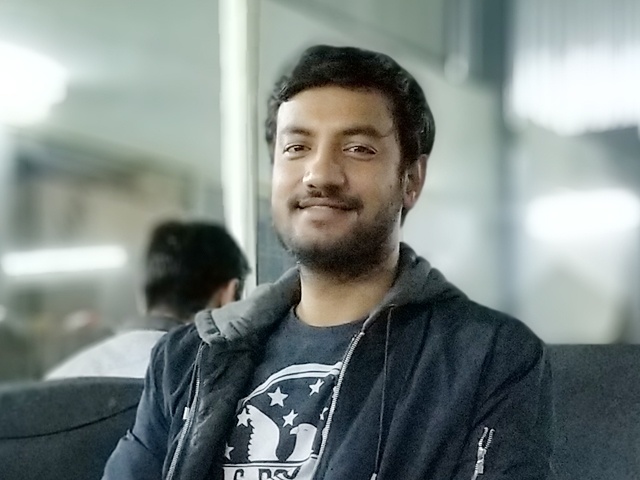 While the benefits of sleep are mostly known to us, what many of us are not aware of or don't give much thought to, is that fact that mattresses on which we lie down for a restful sleep are a crucial factor in determining the quality of our sleep. But thankfully, Wakefit, a Bangalore-based mattress startup understands this.

Today, we are going to tell the story of Ankit Garg, the co-founder of Wakefit as told by himself and also his take on various subjects from the startup scenario of the country to why it is crucial for the younger generations to take up entrepreneurship seriously.

So, What Inspired the Wakefit Founder to go for Entrepreneurship

"During my Bayer days, I met various small, medium and large industrialists as part of my job. I was enamored by them, there were some small and medium entrepreneurs who grew big in no time and some large who stagnated!", said Ankit Garg while reminiscing about the early days of his first job when he worked for one of the largest chemical companies, Bayer.

It was during such visits to different industries, Ankit observed that the key to the small entrepreneurs' success was the fact that they enjoyed their day-to-day operations and didn't plan to achieve big numbers on spreadsheets. "This was my go-to idea, that instilled me with inspiration to try and take the plunge. It's not just funds that matter there are a lot of other factors – drive, market research, product-market fit, and mostly, customers", remarked Ankit.

So, Ankit's advice for the young aspiring generation is "If you will it, you will pave the way for it!. Don't ponder over finances, analysis, and the mathematics or other complexities; you will eventually figure out if you have the urge to be an entrepreneur."
Ankit Garg is of the opinion that today's aspiring entrepreneurs should use the resources, intelligence, and the techniques available to them domestically, and then utilize, experiment, and find the best fit rather than getting entangled in the idea of blindly bringing something that has worked on foreign soil.

Competitive Advantage of Wakefit and MR.Garg's Future Vision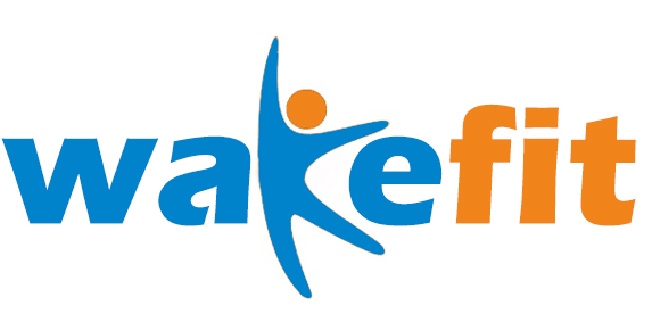 Wakefit is a mattress manufacturer that carries out serious research on sleep and spine support in order to create a range of quality mattresses, designed specifically to ensure blissful sleep for their users. Wakefit is a direct-to-consumer brand, which means they sell their products either through their website or through online marketplaces like Amazon, Pepperfry, and Flipkart.
But, it has its own manufacturing base with the premium quality machine installed, whereas most new age startups do not invest in manufacturing. Rather, they import finished goods from other countries or get their products manufactured at a local facility.

So, according to Ankit, Wakefit is a brand which is truly 'Make in India'. "We optimally utilize domestic raw materials, talent, and resources, and manufacture genuinely high-quality mattresses in our own factories. This not only enables better control over quality but also enables continuous R&D," he said.

Further, he lets us know that Wakefit has invested 750+ hours in R&D and customer-led insights. After the launch of their mattresses in 2016, they reached out to over 100 customers directly for feedback, as they take sleep seriously.

In the words of Ankit Garg, "sleep is a serious business for Chaitanya and me, and our vision is to democratize good quality sleep. The current line up of Wakefit products available on the market is the 11th iterated version of the original prototype that we had launched in 2016. Creating valuable sleep and customer experience with branded products and world-class customer service is our USP."

Thoughts on the Present Startup Scenario

The Indian startup sector has witnessed tremendous growth over the last few years and it definitely has the potential to achieve excellence in a large number of domains.
Ankit Garg also thinks that the startup sector has been growing rapidly over the past few years. "This is a positive sign since many from our generation are taking up entrepreneurship with the hope that it can all work out well in terms of success and outcomes. This is a far cry from even 10 years ago when youngsters blindly took up a job," he opined.
However, he feels that we still need to be careful and there is much that needs to be done to improve the ecosystem. " But, we should also be careful about simply painting startups with the brush of funding and hypergrowth. The reality is that the ecosystem is still relatively young and there are 90 closed startups for 10 that manage to survive", remarked Ankit.

Role of Technology in Wakefit's Growth

Technology is perhaps one of the most defining factors for the survival and growth of a venture. It gives the much-needed edge to an enterprise in this age of cut-throat competition. When asked about what role technology played in the growth of Wakefit, Ankit Garg enlightened us about the history of memory foam and how Wakefit has always stressed on keeping it simple with foam formulations used in their mattresses.

He lets us know that memory foam is basically a NASA technology, discovered specifically for space astronauts in 1970s. As far as Wakefit mattresses are concerned, both Ankit Garg and Chaitanya Ramalingegowda decided to keep things simple while achieving the right combination with respect to durability, support, comfort, and hygiene.

When it comes to durability of Wakefit mattresses, density plays a very important role, while firmness of the base foam is ensured to provide a good support to the spine while sleeping. The breathability of the inside material of mattresses is taken care of by bigger cell-size foam with CoolFit foam technology.  

Moreover, only water-based adhesives are used in the mattresses to avoid odors. And last but not the least, the comfort provided by a mattress is one of the crucial factors determining the quality of your sleep. The wakefit team knows that the less the mattress pushes the body upwards while lying on it, the more comfort it is going to provide. Wakefit's self-designed memory foam takes care of it perfectly.

The Entrepreneurial Journey So Far

For Ankit Garg, his entrepreneurial journey has been both experiential and exciting. After all, Wakefit had the rare privilege of pioneering a new model and thereby unleashing a kind of disruption in the 60-year old mattress industry.

"We have also had the opportunity to truly listen to customers and create products desired by them, as opposed to the old model where brands had no connection to the end customer", remarked Ankit.

But while doing that the major challenge faced by Wakefit was the task of educating customers that even mattresses could be purchased online. But, this later became instrumental in their growth as well. According to Ankit, building a world-class customer experience process and a team to execute the plan was a great learning experience in his entrepreneurial journey so far.

Inspiration and Challenges

"I admire Jeff Bezos, the founder of Amazon who enabled the world to go online, disrupting the concept of shopping and commerce. Most importantly, customer delight is the keyword for Amazon," said Ankit Garg while talking about who inspired him to go for entrepreneurship.

He further added, "on the other hand, small and medium industrialists who take the plunge to be entrepreneurs instead of finding a job, inspire me to be what I am today," 

Ankit thinks that innovation and communication are some of his key takeaways from the small and medium industrialists. He is of the opinion that communication with the customer and field employees is the key to get the right insights on consumer behavior, which in turn, is crucial for making continuous improvements in products and services to suit customers' needs. Similarly, keep innovating is the main mantra for any enterprise to stay competitive.

While elaborating some challenges that he encounters on a daily basis while leading the Wakefit team, Ankit Garg said, "Currently, we face the challenge to match the demand pace. We are trying and pushing ourselves to provide our customers the best and in the volume they need."

"We even face challenges in reducing the delivery timeline. Since we're in ecommerce, the product delivery timeline expectation is very high. However, the most challenging thing of all is to outdo ourselves and to continually create products that are better, more relatable, and detailed," he added.
Thoughts on Work-Life Balance

In today's fast-paced world, striking the right balance between work and family life is not easy, especially if one is an entrepreneur. Ankit also feels that the family and friends of an entrepreneur often have to pay a price. It is undoubtedly difficult to give quality time to family while meeting the deadline of work.

He believes that a healthy work-life balance is the one where the entrepreneur is fair to all stakeholders in his/her life – family, friends, colleagues, investors, all. It is a daily effort to achieve this, as it can go awry if there is no conscious effort from one's side.

Finally, the Wakefit CEO believes that if employees are treated with love, they will definitely pass on the same to the customers. And this is the best way to build rapport with your customers. It is also important to work with integrity and use each other's intellectual capabilities to the best extent possible as a sounding board to collectively become better.

No doubt, with such priorities and focus on quality, Wakefit has been able to become a reputed mattress brand in a very short period of time. We wish good luck to Ankit Garg and hope that under his able leadership, Wakefit will be able to scale newer heights.

Comments
comments