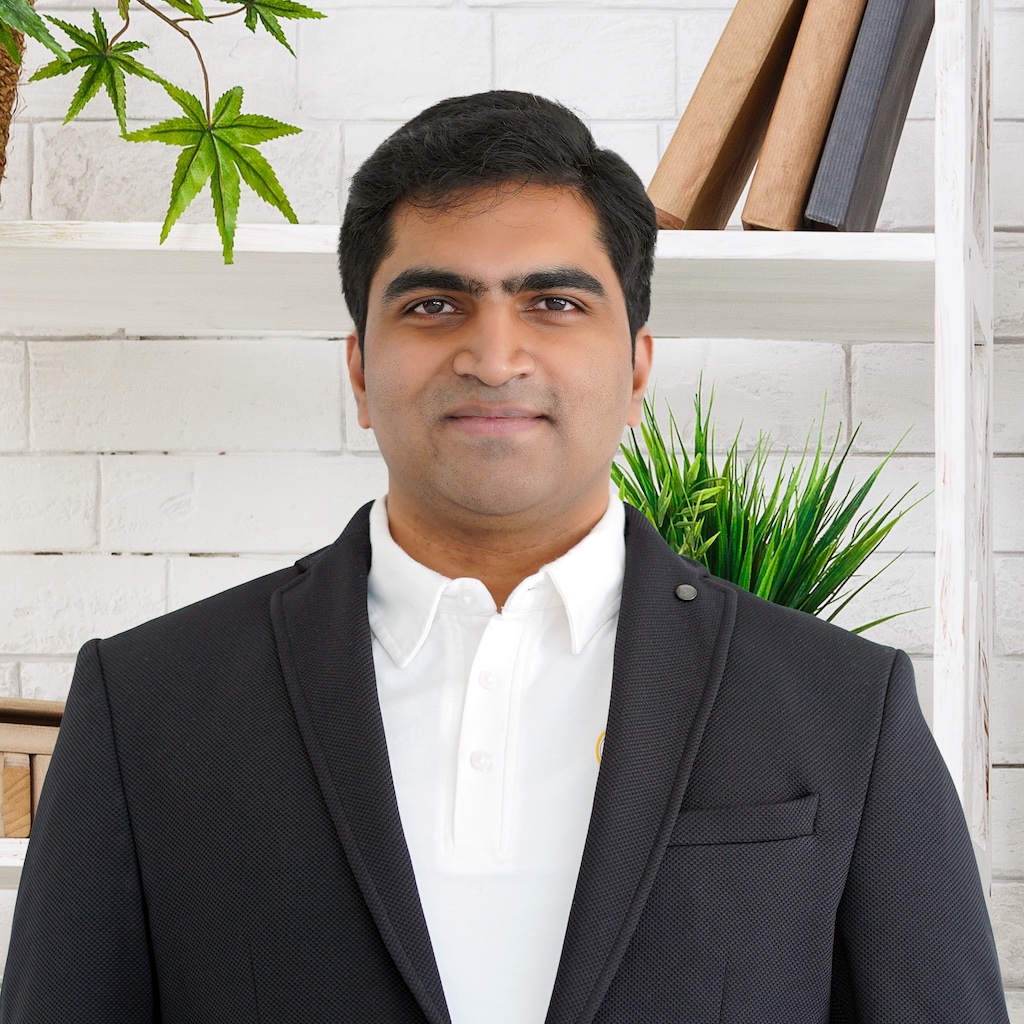 Sridhar Seshadri is the Co-Founder of Spotflock Technologies, a Deep Tech company specializing in AI, machine learning, and natural language processing, and an ex-Meta & ex-EASports industry veteran.

1. Since 2017, Spotflock has undertaken various deep-tech projects in multiple regions of the world. What was the major motivation for setting up Spotflock?
As Deep Technologies trailblazers, my cofounders and I felt we should build a platform and products to spearhead positive societal change. And a startup is as good as its team, and we were fortunate to hire the right folks as our founding team. We capitalized on this opportunity. The true motivation was the blank canvas to implement Deep Tech for enterprises and eGov verticals. Most organizations back in 2017 were transforming toward being Big Data ready and were only scratching the surface with Business Intelligence and automation.
We built a self-service platform & SDK that allows anyone to tailor their ML, NLP, and Computer Vision requirements with the interoperable framework, which we deployed for multiple global clients in the healthcare, telecom, sports, retail, and e-commerce space.
The impact these technologies create in the lives of individuals is enormous, and that was our primary motivation to keep moving ahead too.
2. How do new-age tech solutions of Spotflock help businesses achieve increased efficiency? How is AI a game-changer in Sports?
Industry 3.0 has become a norm in business and industry, and this recent trend is called "Industrial Intelligence."
In particular, "explainable AI" enables machines to execute specific tasks with limited human-like capabilities with some statistical rationale. By employing AI for tasks like image and speech recognition, Chatbots, recommendation engines, predictive analytics, and much more, machines can operate, process data, and make decisions based on programming. It has increased efficiency by bringing predictability, quicker turnaround, and quality to the outcome.
We are creating AI solutions in the e-governance and sports tech sectors. For the impact on Sports, spectators witnessed VAR and semi-automated offside technology this year at the FIFA World Cup in Qatar. In sports, computer vision detects player movements and body positioning during play. The data is then labeled with a keypoint skeleton tool so that the model can track and forecast the players' movements. This data is then used to analyze the player's performance, reduce injuries, improve coaching methodology, and determine the effectiveness of specific strategies. And this is beyond general sports analytics. We are working in that direction and evolving our products using our DeepTech platform.
3. SportsTech of Spotflock has come up with various AI-powered tech offerings for the game of Golf. You claim that these sports tech products disrupt how golf is played in India and the Asian sub-continent. Can you please explain briefly, the working method of these sports focussed tech offerings?
There is evidence of artificial intelligence everywhere you look. Systems are becoming increasingly adept at simulating human-like tasks. It's apparent in the emergence of golf tech and golf experiences driven by data and applications, whether it's more data analytics used during live matches or mobile apps that assist players in tracking and perfecting their swing.
We have built a system that scientifically uses AI to examine swings (kind of like a simulator). It provides an in-depth analysis of a golfer's swing and posture and measures the shot's distance, power, and ball trajectory. For a broader view, it can link to devices such as smartphones, TVs, and even projectors. You can use it to practice indoors from the comfort of your home, a portable product you can take anywhere. We are also training the model to improve a golfer's putting technique. The model has the potential to predict the angle of the green and the speed (effort) required to make a perfect putt.
4. According to your website, IntelliHub AI developed by Spotflock is far more developed than other products currently available in the market. What makes IntelliHub AI platform different from other tech platforms?
IntelliHub AI platform is a ubiquitous self-service machine learning, NLP platform with IoT extensions. It is a microservices-based hybrid cloud platform that brings the capability to add proprietary algorithms and best-of-the-breed handpicked AI services from platform pioneers such as H2O, Google's Tensorflow, WEKA, etc. We also offer it as an SDK, which can be deployed on private and on-premises. It is the only Data Science tool that offers interoperability along with Model-as-a-Service.
It is also more flexible than any DS platform, faster to code than libraries, and is the leading low-code platform for data science solutions. Its easy-to-use components let beginners build AI/ML Models through a UI. It has ready-made components that expose data, models, visuals, narratives, storage, etc., as configurable RESTful APIs. You could upload and render files, connect to databases, create queries, visualize, analyze, and preprocess data by just doing drag & drop and configure model building and comparison. You can evaluate, retrain models, and predict real-world data. All in all a very versatile & user-friendly platform for both data science and functional folks.
5. What are the future plans of Spotflock in the deep tech domain?
We want to go beyond immediate solutions and tackle problems more deeply. We want to build and provide solutions in different verticals such as Fintech, Martech, e-Gov & SportTech. Solutions that change people's lives and enhance the safety of millions of individuals.