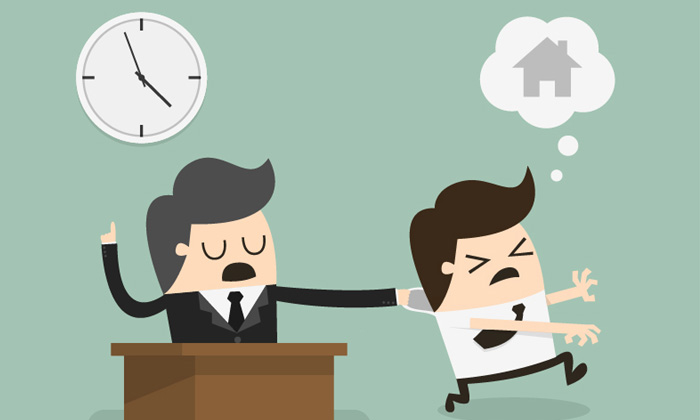 New Delhi, Sep 23 (PTI): Working hours and private time for India Inc is getting blurred with 74 per cent of respondents saying their employers expect them to be available outside regular office hours, says a survey.
According to leading human resources consultancy Randstad Workmonitor Survey, 78 per cent of the employees said they are also expected to be available by phone and email during holidays as well, while 69 per cent said they sometimes deal with private matters during working hours.
"Today, the way India Inc works have undergone a paradigm shift. Going to work is all about getting work done regardless of where one is and thus an ideal workplace is one that eliminates geographical and technological barriers to create a dynamic ecosystem where work travels to people; not the other way round," Randstad India MD & CEO Moorthy K Uppaluri said.
Interestingly, 76 per cent of the employees mentioned they do not mind handling work-related matters in their private time and a staggering 75 per cent from India indicated they do this because they would like to stay involved.
"India Inc is now moving towards being more accommodative about the changing expectations and demands of today's generation of smart professionals and realises that this in turn offers immense business benefits as well, including significant cost savings, augmented employee satisfaction levels, an overall increase in efficiency and productivity," Uppaluri said.
The report further said that job satisfaction level is quite high in India. Around 83 per cent of respondents surveyed expressed a satisfaction with their respective employers in India.
Meanwhile, the appetite to change jobs dropped to 21 per cent in India (compared with 24 per cent last quarter) and 19 per cent of the respondents are passive job seekers.
According to Randstad, India's Mobility Index, which tracks employee confidence and captures expectations surrounding the likelihood of changing employers within a six month time frame, dropped to 148 from 150 reported in the previous quarter.