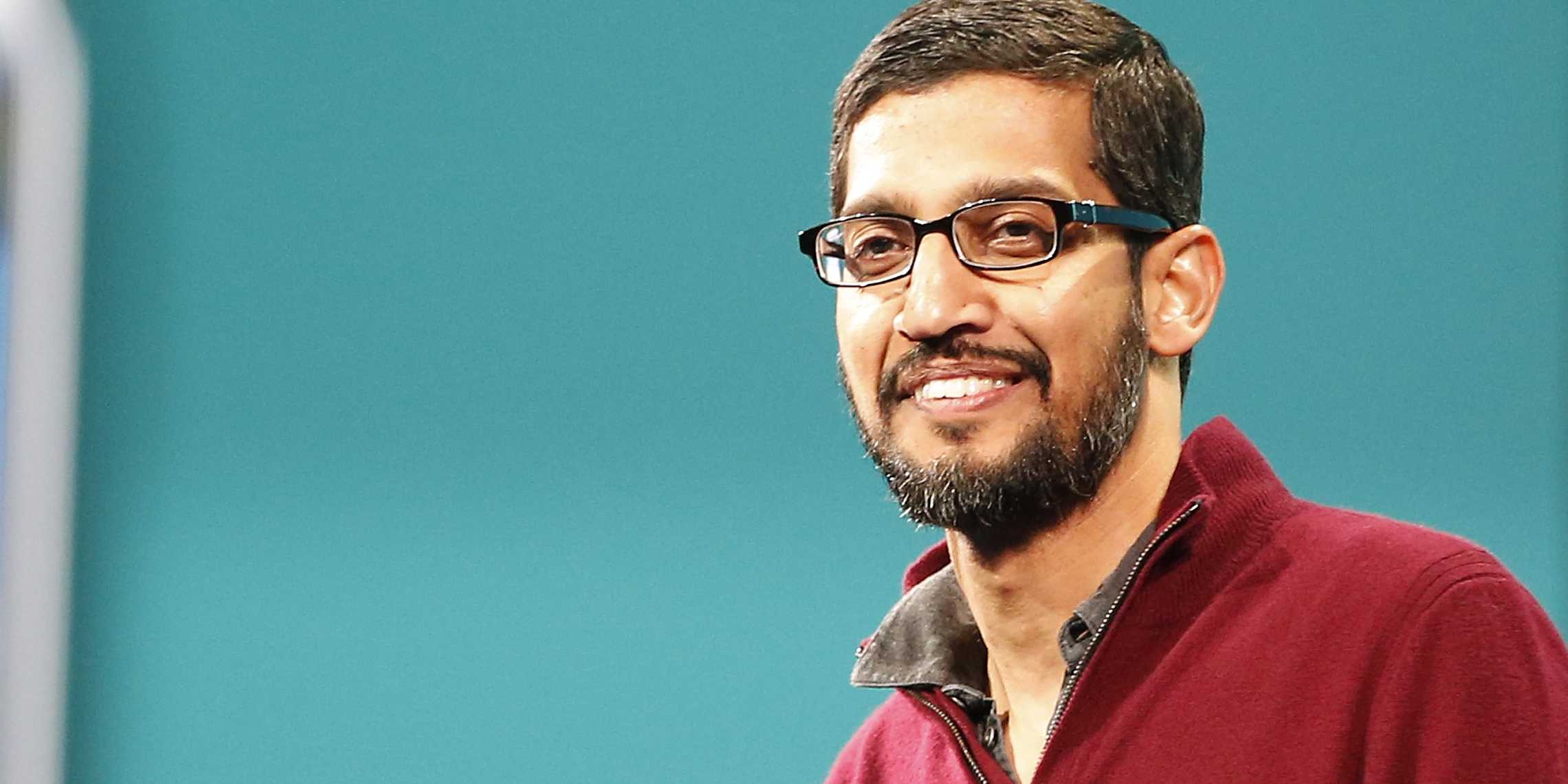 New Delhi, Sep 24 (PTI:) Sundar Pichai, CEO of technology giant Google, today said India has long been an exporter of talent to technology companies, but is now undergoing its own revolution that will have great benefits for the 1.2 billion people in the country.
Welcoming Prime Minister Narendra Modi to the Silicon Valley, the India-born CEO said there is tremendous excitement for his visit among all Googlers and the entire Indian community.
"The bond between India and the Silicon Valley is strong. India has long been an exporter of talent to tech companies. The products built by Indian graduates from IIT and other institutions have helped revolutionise the world. But it is India that's now undergoing its own revolution," he said in a YouTube video.
He saw great benefits for everyone in the country as "many people will come online for the first time, especially those in rural areas and Indic language speakers".
It will also help girls learn new skills and have successful careers, power education of the next generation and help businesses of all sizes to find new customers, Pichai said.
"We're looking forward to your remarks at the SAP Centre in San Jose, and also when you come to Google… We hope your visit will energise people in the Valley, excite Indians all across the country, and renew and strengthen our partnership," he said.
During his US visit, Modi is also scheduled to meet Facebook CEO Mark Zuckerberg and address a townhall question and answer session on September 27 at the company's headquarters in California. He is expected to meet Apple CEO Tim Cook and electric carmaker Tesla's CEO Elon Musk, among others.
Modi is addressing the India-US Startup Konnect and share his vision on 'Start up India, Stand up India' to be hosted by Indian IT industry body Nasscom, TiE Silicon Valley, and IIM Ahmedabad's CIIE India.
In the next few years, about 50 million women and 20 million small businesses are expected to get online for the first time, he said.
"Prime Minister Modi's Digital India vision is central to this revolution. It focuses on connecting the 1.2 billion people in India. It has received tremendous support in India and in Silicon Valley," Pichai said.
Highlighting the role played by Google, Pichai said the company as well as many others around the world are passionate about playing their part.
"Some of our initiatives include making our products work on low bandwidth and even offline, making the Web accessible in Indic language, providing low-cost Chromebooks in Indian schools, investing in core infrastructure and affordable smartphone with Android One," he said.