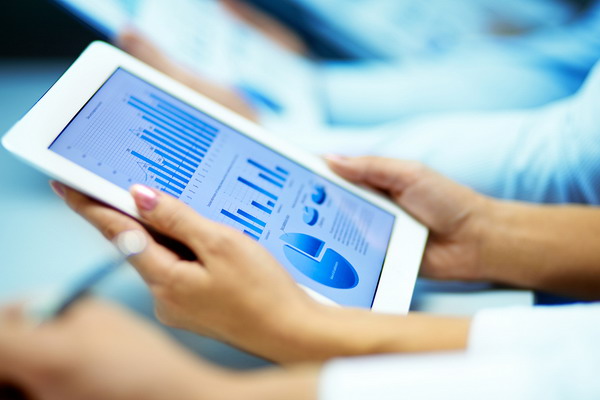 As more and more Indians have access to the internet through their smartphones, tablets or computers, greater internet usage is revolutionizing how we access goods, services and information in ways that would have been unheard of even a couple of years ago. The breadth of people who have digital access to information is amazing – students, farmers and professionals; urban, rural and semi-urban; educated and illiterate – the internet is rapidly becoming the channel that people turn to when in need of information.
This change is especially apparent in the financial world. According to a report released by Google, the total search volume for finance-related queries is growing at more than 50% year-on-year. Banking queries grew at 85% from the year earlier, investment related queries grew 105% and insurance queries grew 75% on mobiles. Having a vast array of financial information and services available at the click of a mouse has meant that an increasing number of people are choosing to go online when it comes to managing their financial matters. What are the reasons for this growing popularity of online resources?
The first reason is sheer convenience. For many working people, it can be very inconvenient to find the time on a working day to go to a bank or financial institution to enquire about loans, insurance, investments and other financial information. Having gone there physically, you might need to endure a wait for the appropriate representative to be free. Once you have received the information, you need to make another trip to apply for the product. All this can take up inordinate amounts of time, energy and planning. Now that information is readily available online, people can peruse information at their convenience, rather than at the bank's convenience. Turning to the internet is like having every bank open and available for you 24 hours of the day.
Online resources also make comparison shopping for financial products far easier. With one click, customers are able to learn about competing interest rates for loans, on Fixed Deposit rates, insurance rates, the best performing mutual funds, interest rates for corporate fixed deposits and general market conditions, among other things. There is a wealth of financial advisory tools online for the asking, which can seem more attractive than being limited to the advice of one financial planner at your bank. And all this information and advice is free – all it requires is some homework and due diligence on the part of the individual when making a final decision.
Moreover, financial institutions not only have exhaustive information on their products and services online, they also allow applications to be made online, without the need to visit a branch. The ease of applying for a loan at 10 PM in the comfort of your house, without having to take time off from work, is another reason increasing numbers of time-pressed professionals are turning online when it comes to organizing their finances.
This trend is only going to get stronger as more and more people discover the convenience of going online for financial matters. On the supply side, financial institutions are constantly trying to make it easier for people to turn to digital for even relatively sophisticated financial needs. Today, even individual credit reports are available online so people are able to learn about their overall financial health and can plan accordingly.
In the more developed credit economies of the western nations, it is not just lenders but also potential employers, landlords and even phone and utility companies who can access your credit score to judge your financial profile. It is therefore not just useful but imperative for individuals to remain updated on their financial status, as the consequences of being ignorant can be quite severe. Going online is a simple, direct and quick way of keeping abreast of your financial health.
The ease of operation, time- efficient and money-saving aspects of going online means that it will be a popular option for an ever-increasing number of Indians who have access to the Net.
About the Author:
The article is contributed by Ranjit Punja. Ranjit is the  is CEO & Co-Founder of CreditMantri.
(Disclaimer: This article is contributed by a guest contributor on Techstory. Techstory is not responsible or liable for any information provided in this article.)