The Backdrop 
Regardless of the customer, industry or use case, information quality is of key importance to deliver the right services or products to the right customer that too at a time when the nature of commerce is changing. Consider the time before year 2000 when if you wanted to buy a product, you will go to a store nearby. After the year 2000 when .com happened and e-commerce was born, you can either go to a .com website or a store. Today, there is another shift happening where the product is being brought to you at places where you are present. For example, customized advertisements on Facebook, Twitter or news blogs are bringing product offers to you based on who you are and where you are.
This creates a need for structured database which could provide brands with required information. In such a scenario, product intelligence becomes indispensable to product centric business models.  
Technology firm Indix is an innovator in the product intelligence space. Started in early 2010, the company has been in operation for six years now and has successfully identified opportunities lying ahead. It has understood the need of its customers and about their product and is focused on helping customers scale their business. 
The company was founded by two industry veterans Sanjay Parthasarathy and Sridhar Venkatesh. The idea originally was to build a company which collects prices of the products across all categories and through application of data sciences and analytics, provide insights into those categories; for example how variation in prices of one of the product will affect all the other categories. As they started to interact with customers, they learnt that their customers were looking to access information database of product across all the categories with real-time circulation over all the channels they were connected to. That is when they got an idea to build the largest database of product categories ever and Indix was born.  The aim is to build a database which could serve everyone and anyone in the industry.
INDIX is attempting to build the world's broadest and deepest product catalog to enable every app and website to become product-aware similar to Google maps. So far Indix has a database of 900+ million products listed.
 Indix currently offers a cloud-based Product Intelligence Platform that helps brands and retailers in gathering, organizing, and analyzing product-related information, visualizing key insights, and enabling decisions based on real-time information. Some of their customers are Microsoft, revolabs, trov etc. The big data startup is headquartered in Seattle with a product development office in Chennai and was founded in 2010 by former Microsoft executive Sanjay Parthasarathy and Co-founded by Sridhar Venkatesh. 
About Founders 
Sanjay Parthasarathy is a former Microsoft executive and technology expert. He is currently the CEO of Indix. Parthasarathy left Microsoft in 2009 when he was Corporate VP of the Startup Business Accelerator program, a division that he created. Before that, he was Corporate VP of Developer and Platform Evangelism from 2000 to 2007. He grew Microsoft's developer business tools from $500 million to $1 billion, launched .NET, and has run Microsoft and the Internet Security product unit. He directed Bill Gates' first trip to India in 1997 which led to significant investment from Microsoft in the country, benefitting the growing software industry there.

Sridhar Venkatesh is VP, Product and a co-founder at Indix. Prior to Indix, Sridhar was with Cerent, an optical networking startup acquired by Cisco, and Caymas, an enterprise security startup acquired by Citrix. In between, Sridhar also ran a joint-venture between Alcatel & the Indian govt building broadband wireless solutions for the developing world.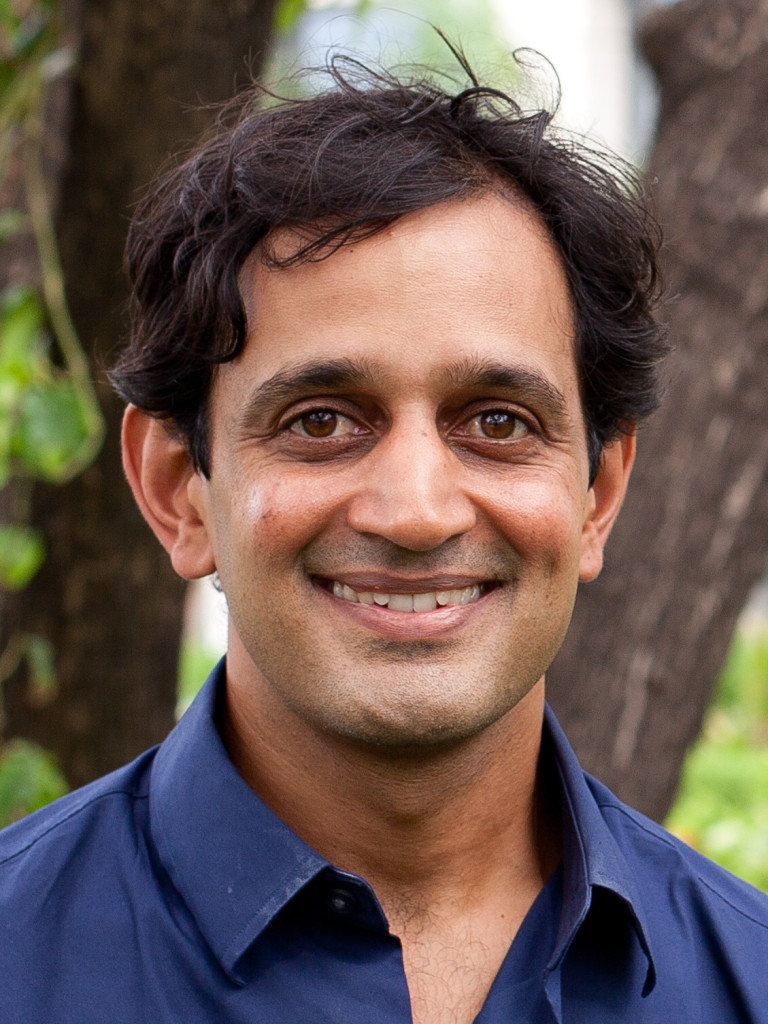 Sridhar started his career as an electrical engineer but then developed a career centered around product management. He has bachelor's and master's degrees in electrical engineering from MIT. He works out of Chennai with Indix' India team.
Database of Indix
Indix is building the world's largest database of product information and currently tracks over 900+ million products, over 600,000+ sellers, 40,000+ brands, 10,000+ attributes across 7,000+ categories.
So far, the company has benefitted around 50 customers by its services. It also has a team size of 70 people and runs offices in Chennai, India and Seattle, USA.
Drawing resemblance, Indix is doing what Google did to locations with its map services. Given the location, you can access any information about that place with the help of Google Maps. Indix is doing similar with the product categories where you can find all the information about every product. The database has product information across all categories including clothing, accessories etc. except automobile. 
Moreover, the product information provided by Indix can be categorized into two attributes-
Normalized catalog data

– information about product itself including its features, applications, color, size, title, brand etc.

Dynamic product attributes or offers data

– data such as price, promotion, availability, sellers, cleansed etc.
The database has a global applicability and is accumulated from various sources and with various algorithms is structured before it is made available to customers. The analytics services offered by Indix are key value component for manufacturers. The data provided in terms of product information is valuable to manufactures, retailers and also to commerce enablers- like delhivery, marketing and advertising companies. This leaves Indix to tap a much larger market than just approaching manufacturers and retailers.  
Challenges
There are many challenges which Indix is facing on day-to-day basis. At the technological front, the company is confronted to the challenge of data. Indix receives a huge volume of raw and unstructured data from multiple sources. The next step is to harness this data and in order to do that you have to structure and organize it. This process is very time-consuming and it's not possible to assort this data by human involvement alone. Thus to effectively and accurately categorize the data, Machine Learning Algorithms and Data Analytics Tools are used.
Also, the data collection is expanding at a very large-scale and Indix is required to constantly build its infrastructure in order to handle this huge amount of data. The company is constantly focusing to arrive at more advanced and sustainable algorithms to tackle this challenge.
Funding
So far, Indix has raised three rounds of funding. In first round of funding, Indix raised $6 million from Nexus Venture Partners and Avalon Ventures.  The company raised $9.0 million from Nexus Venture Partners and Avalon Ventures in second round of funding. In third round of funding, Indix raised $17.0 million from Nokia Growth Partners, Nexus Venture Partners and Avalon Ventures.
Growth Strategy
To scale operations, Indix has adopted a three level approach:
At the top-level, the company is targeting Large enterprises which includes retailers, e-commerce giants as well as internet companies like Facebook,  Google.

At the medium level, Indix  is targeting Transactional customers i.e. medium size enterprises which rely on product information in order to develop their strategies

At the bottom level, the company is targeting Small enterprises and Individual Developers who can visit website and access company's Product API  immediately.