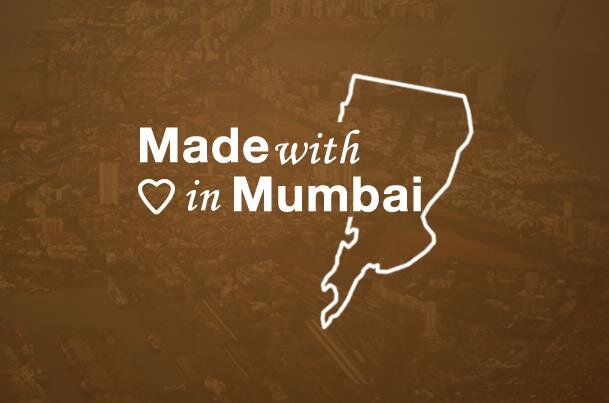 Image Credits : twitter.com
Ah! Mumbai…
This name has seen so much of this world – be it struggle, business growth, terror, education-par-excellence, a flourishing cinema industry, dreams becoming reality and the list goes on…
Mumbai, having gained laurels in many, MANY areas, has now cemented its place in the increasingly emerging startup market and has in fact, been termed as one of the major Startup Hubs of the country!!
In recent times, Mumbai has seen a big bang of startups emerging. A new term "Powai Valley" has been coined as a lot of innovative work is now taking place here in Powai.Let's have a look at some major factors that have put Mumbai in the top bracket of location preferences of entrepreneurs –

Mumbai is not only the state capital but also stands tall as the entertainment, commercial and the financial capital of the country. This gives entrepreneurs access to a huge number of allied services which they might need to grow their startups as well as potential customers in their own city!!
Mumbai houses various modes of transportation which makes commuting easy – Rickshaws, Buses, Taxis, private Cab Services (How can we forget Ola Cabs?!) and the very famous – the local trains.
Having a port in the city also enables receiving and sending international deliveries much easier for companies located here in Mumbai.
Mumbai houses all bands of talent from young bloods just graduated from colleges to peak-in-their-career CXOs, Headhunters, MDs and top notch Investors.
The academic institutions here are competent at a world-level, be it any discipline – Theatre/Drama, Architecture, Medicine, Arts, Fashion, Law and of course the limelight stealer – Engineering & Tech!!
A huge talent pool, a vibrant culture and a place known to reward ambitious minds, Mumbai is the place to be for anyone trying to make a mark in the world. Such kind of access to talent, culture and mindset is hugely beneficial for startups who need people with high talent, ambitions and a go getter attitude.
Safety for Female Workforce :
Compared to other metropolitans, the safety and security of the female workforce is taken care of and this also allows the women to work late hours, whenever demanded!!
Mumbai has proved a beneficial and flourishing home to many migrants-with-dreams, irrespective the discrimination.
There is a large variety of cultures sustaining here which continuously provides newer scope and avenues to explore for the rising entrepreneurs. (Varieties of Food, Transport Services, Guide Map for newbies, accommodation portals etc).
Home to giant corporations and Networking Opportunities:
The Bombay Stock Exchange (BSE), Reserve Bank of India (RBI), Securities and Exchange Board of India (SEBI), Reliance Industries (rather Ambanis ;-)), Tatas, Birlas etc..
All the above and many more are housed in Mumbai. This exposes the startup founders to big networking opportunities and continuously gets diverse feedback about their venture.
The Powai Valley and IIT-B :
Dubbed as India's own Silicon Valley – the PowaiValley is now a hotspot for startups in Mumbai, housing more than 50 startups with new ideas/ventures emerging each day.
Most of these PowaiValley startups, the co-founders belong to the world famous – IIT-Bombay . The talent inflow is ever-increasing and with the IIT-edge, your venture is poised handsomely on the stairway to success.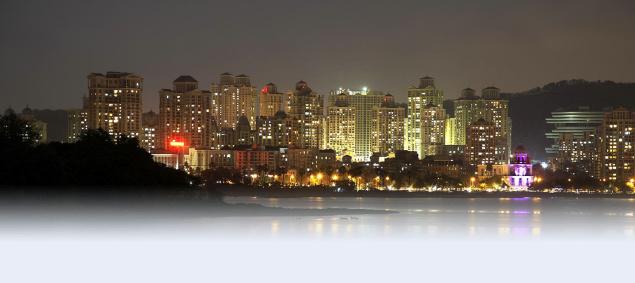 Image Credits : thehindubusinessline.com
Another jewel of this area is – the cafes present here!! The entrepreneurs, VCs etc can be seen involved in some heavy decision-making over a cup of cappuccino in the café itself (or maybe they visited just for some fun and coffee? Entrepreneurs are entitled for fun too!!)
Such informal-yet-productive meetings are very helpful in building relationships and networks.
We did manage to get some first-hand views from the startup community on why should a startup setup base in Mumbai, here's what they had to say –
"Any startup should base in a city where they have the best relationships with the business environment. This includes relationships with talent, suppliers, buyers, investors, and the like. Mumbai is a great city to startup as the business environment is vibrant here. The metropolitan nature of the city makes it easy for outsiders to come here, and set up base. The presence of a many corporations and academic institutes ensures that the talent pool is large. Of course, the biggest reason to start up in Mumbai would be that the headquarters of the largest Indian businesses are located here – making it the place where decisions are made. All cities have their problems, but compared to the other 2 top startup cities in India – Delhi and Bangalore – I find that Mumbai is more accommodative and secure for working late and for women in the workforce. If you want to get more specific, I would recommend that you startup in Powai – a quaint little suburb of Mumbai. Though some people do not like the moniker "Powai Valley," I think it is indicative of Powai's electric environment when it comes to startups."
– Mr. Ajeet Khurana, Society for Innovation and Entrepreneurship at IIT-B, Renowned speaker at key startup events, Serial entrepreneur and Investor.
"Mumbai makes sense for a beauty startup like us since it's where we can be closest to our brand partners as well as investors. Most beauty brands are headquartered in Mumbai and that is where all decision-making happens – being in Mumbai has helped us move much quicker than some other companies who are located elsewhere."
– Mr. Kaushik Mukherjee, Co-founder, FabBag
The video below, addressed by the Maharashtra CM Mr. Devendra Fadnavis, highlights the plan for making Mumbai "the capital of startups"!!
https://www.youtube.com/watch?v=esuAxo23hpc
Toppr.com, Housing.com, Ola Cabs, Fab Bag, HolaChef and the list of startups based out of Mumbai is pretty exhaustive..
Mumbai has it all, so why not start-up your startup in Mumbai??
Comments
comments