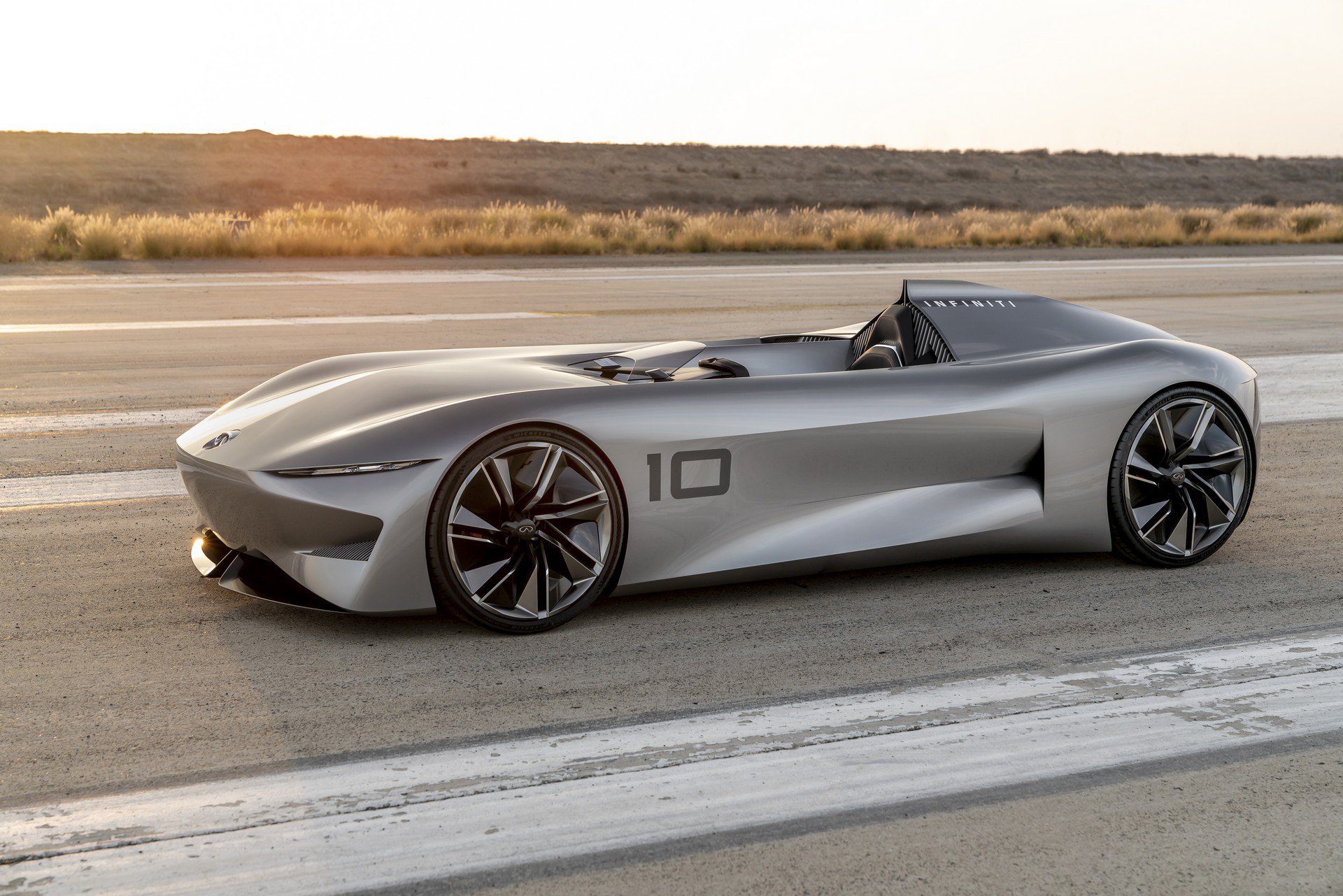 Infiniti has finally taken the covers off its futuristic concept Prototype 10 at the ongoing Monterey Car Week in California. The Prototype 10 is a long, one-seater futuristic concept with an all-electric powertrain.
Unlike the Prototype 9 concept which was inspired by retro design, the Prototype 10 speedster hints at striking future design cues from Infiniti. There isn't much detail on the front of the car. It just has two very sleek headlights and air intakes at each side. Thought it is not a middle-seated car, Infiniti has ditched the passenger seat to compliment company's approach to 'creating driver-focused cars.'
"The Infiniti Prototype 10 echoes the layout and design of early speedsters. Our new concept speaks of an electrified future, something which is reflected in its form and details. It is appropriate that we found inspiration in an optimistic bygone era in which cars were characterized by the simple love of driving." said Karim Habib, Executive Design Director of Infiniti.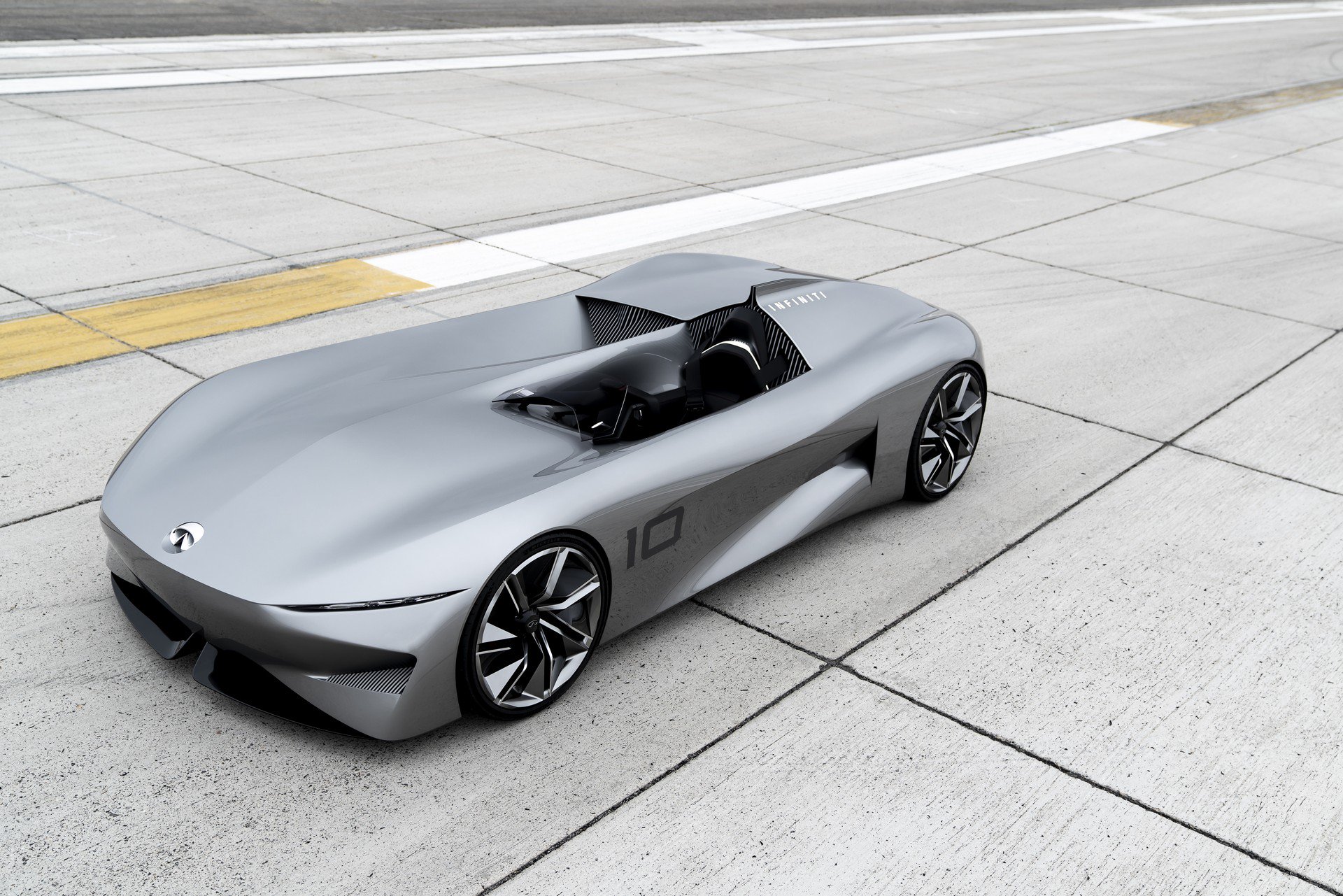 Unlike other futuristic concepts, the Prototype 10 doesn't give much attention to details in its design. Instead, it shows simplicity while still looking stunning. Inside the cabin, the driver gets a race car kind of seat with a weirdly shaped steering wheel. With no roof on the head, the driver gets a small windshield at the front and a triangular fin mounted behind the driver's seat to save your hairstyle from the wind.
Though Infiniti has mentioned multiple times that it is an electric-powered car, they haven't revealed any specific details about the powertrain. All they said is that the car has a "large electric motor and a battery pack."
Image source: Infiniti