In a tragic story, Sergio Peralta admitted to concealing his arm in his sleeves during his initial few days at Hendersonville High School in Tennessee CBS News. Peralta's palm was discovered by Jeff Wilkins, an educator at the school, who then tasked his pupils to create a mechanical one for him which may help him to work like a normal human being.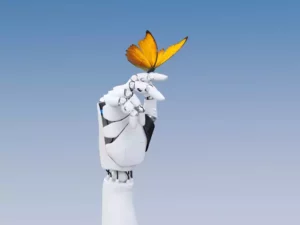 A 15-year-old boy who was born with an incomplete hand was given a life-altering prosthetic by his classmates.
According to Peralta, he hardly expected that three of his classmates would join each other to assist him in creating the prosthetic. "I never expected it. Like, never in a million years," he said.
The class that resulted in the development of the hand, according to school principal Bob Cotter, was intended to take the theoretical and "turn it into reality."
The prosthetic was created by the three students who accepted the assignment over a month using online tools and 3D printing methods.
One of the students told local CBS affiliate WTVF: "You're supposed to be engineering, coming up with new ideas, solving issues, and just making things better than how they used to be."
They examined the model after they had finally developed one that appeared to fit. After fitting, Peralta caught a ball with his right hand for the first time and "everyone was freaking out," he told CBS News. "They changed my life, you know." He exclaimed.
When Insider contacted Hendersonville High School for information after business hours, they did not reply right away. Peralta couldn't be reached right away for comment.