About Intel:
Intel is an American multinational technology firm that designs and manufactures computer chips and related components. Founded in 1968, Intel is one of the world's largest and most prominent technological corporations, with a presence in over 50 countries. The x86 series of microprocessors, which are used in the majority of personal computers and servers throughout the world, were created by the business. With products like the Movidius Neural Compute Stick and the Intel Nervana Neural Network Processor, Intel has also been a pioneer in the development of artificial intelligence and machine learning technologies.
About BCG :
The Boston Consulting Group (BCG), a multinational management consulting company with its headquarters in Boston, Massachusetts, was established in 1963. BCG focuses its advisory services on strategy, operations, technology, and change for enterprises, governments, and non-profit organisations all around the world. The company is well known for its research and thought leadership, which includes its yearly ranking of the most innovative businesses in the world. BCG is well known for its quality work and is frequently included among the best consulting companies in the world. It employs more than 18,000 consultants and runs more than 90 offices across more than 50 nations.
The Partnership:
In order to sell generative artificial intelligence (AI) tools to large businesses, Intel and Boston Consulting Group (BCG) have teamed up. Generative AI, the technology that powers well-known chatbots like OpenAI's ChatGPT, can produce text responses that resemble those of real people. Tech giants like Google and Microsoft are also putting AI technology into their search engines to deliver more direct responses to requests. To assist BCG employees with navigating the organization's collection of reports and presentations from the last 50 years, BCG and Intel jointly created a similar solution. Employees used to have to manually sift through each document for pertinent information after conducting keyword searches. The new system enables AI to summarise entire papers or respond to queries based on the archive.
According to Suchi Srinivasan, a managing director and partner at BCG, the organisation is "in the knowledge business and the expertise business." Most of the time, employees require more than one piece of information from a document. Workers may easily and rapidly access the pertinent information with the aid of the AI system built by BCG and Intel.
The Technology:
The system was created on a supercomputer that Intel constructed using its Xeon CPUs and Habana AI chips. In order to prevent BCG from having to share its data with Intel, Intel constructed the supercomputer and software. The company did not have access to any of BCG's data during the development process, according to Kavitha Prasad, vice president and general manager of Intel's data centre, AI, and cloud execution and strategy.
The technology that Intel and BCG have created will be sold to enable other businesses to train their AI systems using their own proprietary data without having to share it with Intel or BCG. The two businesses are going for sectors like financial services, where sharing and storing data is tightly regulated.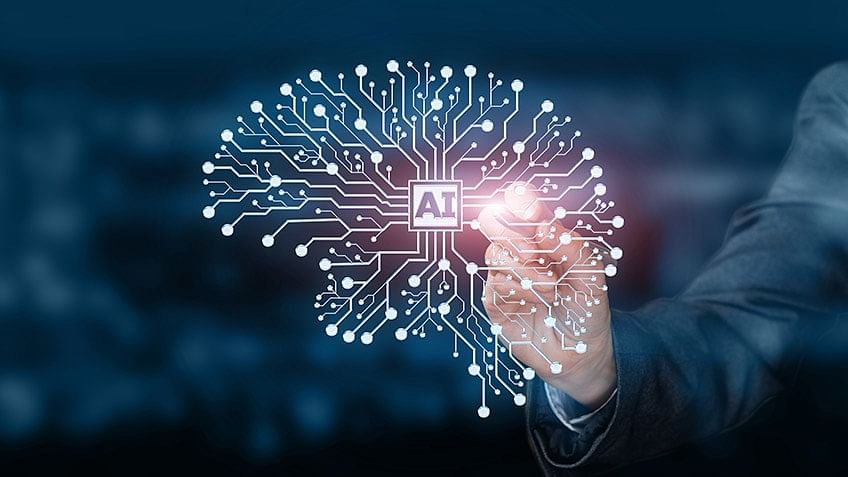 Credits: Simplilearn
Its Usage:
Beyond chatbots and search engines, generative AI has several uses. The technology can also be employed to produce lifelike audio, video, and image. Generative AI is being used by businesses like Nvidia and OpenAI to produce synthetic media for games, movies, and music. Although generative AI has the capacity to transform the process of creating material, it also raises moral questions about the veracity of media and the dangers of abuse.
The partnership between Intel and BCG demonstrates the rising significance of AI in the business world. As more businesses rely on automation and data-driven insights, AI is emerging as a key tool for boosting effectiveness and productivity. However, the creation and use of AI systems also raises concerns about data security, job replacement, and privacy. Businesses should approach AI cautiously and weigh the advantages and disadvantages of the technology.
Conclusion:
To sum up, Intel and Boston Consulting Group are collaborating to market generative AI solutions to large corporations. Beyond chatbots and search engines, the technology can provide text responses to questions that resemble human responses. To make it easier for employees to access the company's collection of reports and presentations, BCG and Intel created a similar system. The partnership draws attention to the growing significance of AI in the commercial sphere while also posing moral questions about media veracity and potential abuse. Businesses should approach AI cautiously and weigh the advantages and disadvantages of the technology.