One of the most well known built in applications for iPhone— Messages, is quite expectedly going to witness some substantial upgrades with the forthcoming iOS 17. Actually, of all the present iPhone applications, it is diff to envisage an upgrade as big as the Messages app with advent of iOS 17.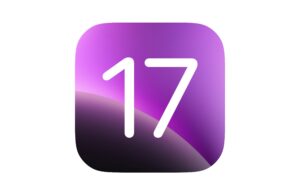 Apart from a renewed adjustment to the Messages interface, iOS 17 will enable you to find things quicker and share much more information via chats. There is even a new security tool to ease family and friends when one is out and about.
The monumental changes made in the messaging app reveal how paramount it is to the ultimate iOS experience— and why the iPhone maker must be stubborn to incorporate the RCS messaging standard. The messaging app can also put Apple to a competitive advantage for iOS in race with other mobile operating systems, and the new features available with iOS 17 will only solidify this perception to be true.
At present, iOS 17 is available as a developer beta, and the public beta is likely to hit the Apple devices in a month's time— with a complete software launch in the fall season. According to what was announced by the company at its most recent event in California— WWDC 2023– where it also launched its first VR device, the new Vision Pro, and also citing people who have downloaded and installed the iOS 17, here's what you can expect when you open the messaging app post upgradation—
 Access to iMessage apps made easier
Previously in the iOS 16 version of Messages, iMessage apps — made things accessible such as Apple Cash, Photos, Digital Touch and any other app that was related with Messages — appear right above the keyboard. If honest reviews are put into consideration, it's a really cluttered picture that needs a lot of side-scrolling to access the app a user wants.
That is brought to amend in iOS 17. Rather, now the app will have a Plus button adjacent to the text field. On clicking it, the user's most frequently used apps will be seen in a vertical list. Straight downwards, the user will see a More button, which will extend the list into a scrollable roll call of all the apps at the user's  disposal.
The change will need some extra tapping to reach the iMessage apps, but it also means a less chaotic main interface where messages can take more of the space. That's a replacement Apple expects its users to be happy with.
Right now, you can reply to a particular message in a conversation by pressing and holding on the message, then choosing a reply from the pop-up menu that appears. The new iOS 17 will add a shortcut — where you can simply swipe right on a message to reply directly to it.
Catching up on busy conversations
Few group texts have an unerring tendency to be lost in a series of posts and replies just as you need to go scroll down to the bottom of the conversation. A new catch-up feature in iOS 17 is designed for people who jump back into conversations post the fact.
Streamlined location sharing in iOS 17
Users can now share their location with anyone in the latest version of Messages, however, the process isn't that impressive and secure.
iOS 17 will make that whole process much easier. The Plus button that will enable users to access their iMessage apps will also have a Location option in the same list of apps that will show up the map view, which users can then share with whoever they have a conversation with.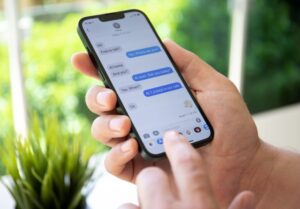 Check-in feature
An even exceptional feature built around location sharing is the new Check-in capability coming to iOS 17 Messages. Once the user heads out, they'll be able to start a Check-in within a conversation that lets the receiver know where the sender is headed and when are they expected to reach.
Apart from thugs, there are other updates as well, such as— more refined searches, audio message transcriptions into texts when playing the audio isn't convenient, a sticker drawer for messages and simply swiping to reply to a conversation.