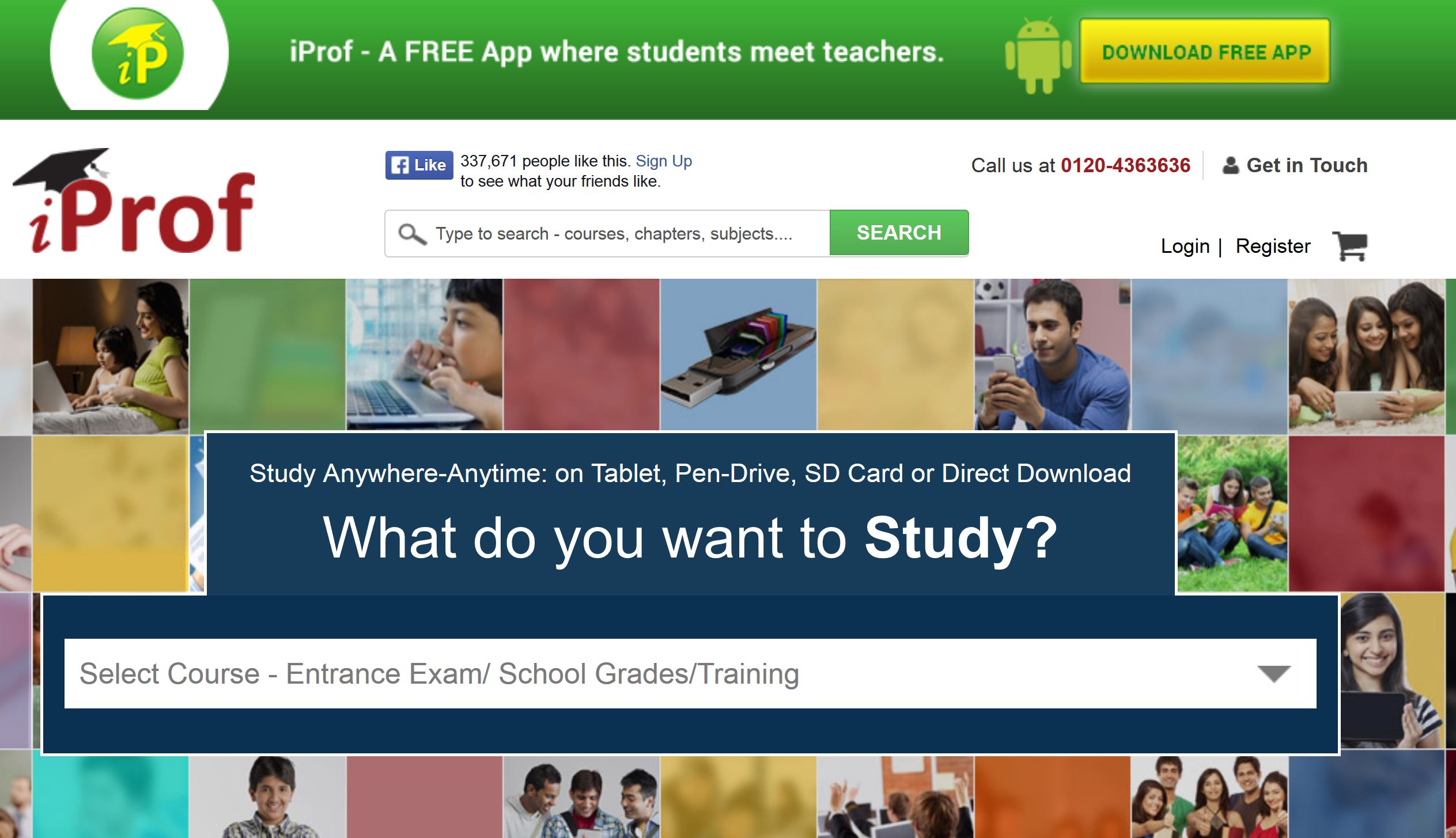 India possess a lot of talent that is lurking around in remote areas and which never gets to see the light of education due to poor infrastructure & inadequate supply of educational resources. iProf came into existence with the vision of transforming education and making it accessible to every student in India.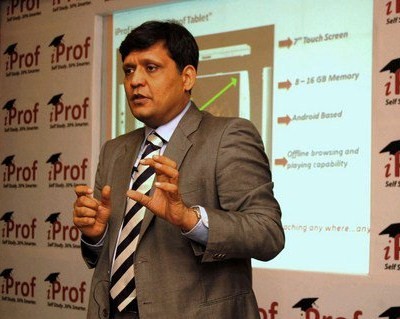 With a view to utilize active technology and take educational resources online, Mr. Sanjay Purohit launched iProf in September 2009 with a view to revolutionize education. With degrees from top institutes of India viz IIM-A and IIT-B and experience in technology by working in firms like LMCO (Managing director) and Dan River (CEO), Sanjay started iProf to assist talented youth in India, even in remote areas where education system is not so mature.
With technological changes, new  government policies are also shaping up to encourage e-learning. The increasing pace of digitization of books & educational institutes' urge to adapt technology gives a glimpse of the vast market such services can work in. M-learning is flourishing at a fast pace, and iProf believes that M-learning has become a boon for students who want to pursue education & individuals who want to acquire training for specific skill sets but don't have the access to the right set of teachers or institutes.
Currently, iProf  attracts & serves educational content to user base of over 6 million & follows the freemium model, where a user is free to download & consume some parts of the course content on app or web. The seasonal factor also plays its role, where the need for a particular course goes up during examination time. iProf is the only company in the world with capability to delivery content across devices including Mobile, Tablet, Pen Drive, SD Card & more in both online & offline mode.

They started with  bootstrapping  for the first two years before raising $6 million from Norwest Venture Partners & IDG Ventures India and $9 million in series B funding from a consortium of investors.Today, iProf is India's largest & fastest growing  m-learning marketplace, with its newest avenue- iProf App, launched in December 2014 that recently completed 1 Million downloads on Google Play store in just 127 days ranking as No 1 free education app & offering  more than 2000+ unique courses to students.
iProf positions itself as the largest and the fastest growing m-learning marketplace. To stay ahead in competition, iProf is focusing on its core competencies of delivering the best quality digital educational content curated from well-known publishers; wide array of 2000+ courses ranging from KG(Kindergarten) to PG(Postgraduate); effective pricing strategy which allows users to buy courses on the basis of subjects, chapters & topics, as per their preference on various devices ; robust logistics with strong operations team in place ; reliable after sales services with a dedicated call center  & a solid investment in brand building.
"Trust comes with time and at iProf we have taken user satisfaction very seriously. In fact it is one of the core beliefs of the company to provide users the best products and services they deserve. We have been consistently maintaining the quality of the products offered and user complaints and feedback is taken with extreme seriousness. We have swiftly resolved the issues faced by our users and this along with constant innovation in our products and services have made it possible to earn the trust of our massive user base." says founder Sanjay Purohit.
iProf has recently bagged the "Fastest growing Company of 2014" award by IDG for showing enormous growth of 456% over a year. This clearly signifies the pace at which iProf is chalking out its expansion plans. Serving  digital content to 6 million+ users since its inception,  iProf's growth plan includes serving digital content to 50 million+ students in India by 2016-17.
iProf is soon launching its new service within iProf app called as iProf-Live. This service aims at providing the platform for every tutor & teachers to use their smartphones to find new students in their locality. A platform, using which students can find the best tutors within their vicinity as per their budget and preferences. Likewise, tutors can have an easy access to thousands of willing student to share their knowledge and make profitable business out of it. They already have close to 2000 courses for students across various streams including school curriculum, test preparation, job & recruitment exams, vocational, software training & language courses and are working towards increasing its course portfolio to 5000 courses.
Comments
comments