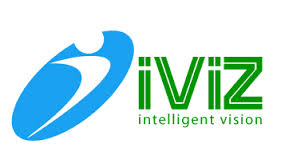 National, March 18 2015: iViZ (a Cigital Company) launched The "3D Unlimited Application Security Testing" in India which will fundamentally change the way organizations manage and consume application security testing.  The new offering provides organizations the one quality they need to effectively test their applications in a dynamic business and threat environment.
There is couple of billion web based applications globally, which needs frequent security testing to protect against online threats. Conventional Security Testing as a Service licensing which are tied to specific applications makes it difficult and more expensive to scale their security testing. iViZ launches a unique flexible testing model where customers can test any number of applications serially, any number of times they want to any depth they want giving them 3 way flexibility at a fixed fee model.
Subscribing to 3D Security as a service will allow users to test their newly added applications to the portfolio by eliminating partial utilization of the current day licensing terms.
Empower Choice: Organizations are empowered to align the depth of testing to their immediate situation, eliminating buying risk.
Broaden the testing scope: Organization can now test across their application portfolio, moving away from testing only those applications seen as critical or high risk which is also efficient and cost effective.
Simple procurement:  A simple procurement process and a predictable expense.  Organizations can procure the Cigital's 3D Unlimited Web Application Testing as a single line item with a consistent, predictable monthly expense.
Speaking on the launch Bikash Barai, Co-Founder & CEO of iViZ said "A hacker needs to find only one path to break whereas the security manager has to prevent all the attacks paths. This makes securing a very hard problem especially for enterprises that have hundreds of applications which are undergoing frequent changes. 3D Unlimited Security as a Service application security testing shall empower the security managers to meet such demanding requirement and secure their entire breadth of applications by providing the unique flexibility to serially test any number of applications, any number of times without worrying of any additional costs.
iViZ Security is a leading provider of cloud-based application security testing.  iViZ combines high quality testing with flexibility and scalability, enabling organizations to effectively reduce risk across their application portfolio.  Organizations gain unparalleled flexibility and visibility into software security through the iViZ User Portal that provides flexible on-demand scheduling of tests with a comprehensive analytics dashboard to view test results and gauge each organization's security posture. iViZ has over 300 customers and was funded by IDG Ventures. iViZ is headquartered in Bangalore, India and has recently been acquired by USA based Cigital Inc.
Cigital, Inc. is the world's leading software security services and products company. Cigital helps organizations launch and mature software security initiatives, as well as design, build, and test secure software through a combination of expert consultants, Security Testing-as-a-Service offerings, and effective training built on over twenty years of cutting-edge research and successful client engagements. Cigital is headquartered outside Washington, D.C. with regional offices throughout North America, Europe, and Asia.
Comments
comments