Jack Ma, the founder of Alibaba Group, who had vanished during a governmental crackdown in China during the country's huge Covid boom, emerged in a brief clip on the New Year and described the year as "tough" and "amazing" for the remote instructors abroad.
The billionaire had been last seen in Tokyo, where he was spending a calm and quiet life amidst his nation's crackdown on big tech.
He told "Teachers have had a difficult year. You had to teach while protecting children," According to South China Morning Post, he gave an annual live video presentation to approximately 100 teachers from rural China as part of his "Rural Teachers Initiative."
"I hope to see you all offline as soon as possible," he added.
Ma was spotted in the video footage sitting behind a round table in front of a gloomy wall covered in artwork, covering his exact location.
Dressed in a white shirt, Ma said he was "moved" that teachers still appeared to be "cheerful" and "committed", and asked them to "take care of themselves and the kids during this time".
In November of the previous year, the Financial Times disclosed that Ma and her family travelled to the US and Israel while also making use of hot springs and ski resorts outside of Tokyo.
"Since his fallout with Chinese authorities, Ma has been spotted in various countries, including Spain and the Netherlands," the report mentioned.
Ma stayed in central Tokyo for over six months during the continuous crackdown on China's tech industry by Beijing.
The tech behemoths Alibaba, Baidu, and Tencent, as well as the e-commerce portals JD.com Inc. and Suning, were penalized by China's market regulator in November of last year for busting the country's anti-monopoly regulations in 34 mergers and acquisition (M&A) agreements in which they failed to proclaim the unauthorized implementation of the operating concentration.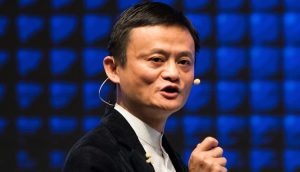 The hacker stated that the information came from an Alibaba server, so the Chinese authorities gathered executives and top technicians from the firm. They were startled by the suspected data leak of almost one billion citizens.
Shanghai cops approached Alibaba officials after witnessing one of the largest data breaches in history at their division.
Although he criticized Chinese officials two years ago, Ma has mostly vanished from the eye of the public.
About Jack Ma:
Chinese billionaire tycoon, philanthropist, and investor Jack Ma Yun. He co-founded and served as executive chairman of the worldwide technology firm Alibaba Group. Moreover, he was a founding member of the Chinese private equity company Yunfeng Capital. He was born on 10 September 1964 in Hangzhou, China. His total net worth is around 2,300 crores as of 2023 according to Forbes.
Alibaba Group:
Chinese global technology firm Alibaba Group Holding Limited, commonly known as Alibaba, specializes in e-commerce, retail, the Internet, and technology. Its headquarters is in Hangzhou, China. It was founded by Jack Ma, Joseph C. Tsai, Zhang Ying, Jianhang Jin, and more. The present CEO of the company is Daniel Zhang. Its revenue is around US $134.567 billion as of 2022.