Japan's Honda unveiled its second model in China's electric vehicle lineup. It is targeting the fast-growing battery-driven car segment in the world's largest automobile market. The automaker stated that last year it planned to roll out EV models under its new car brand. "e: N Series" over the next five years with partners GAC and Dongfeng Motor.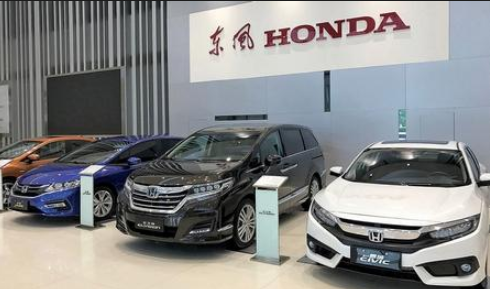 "Honda is transforming itself into an electric brand in China with a series of unique and diverse electric mobility products that only Honda can offer," said Honda CEO Toshihiro Mibe in a statement. A key challenge facing Honda and its major Japanese peers, Toyota Motor and Nissan Motor, is catching up to rivals such as Tesla who have forged ahead in the EV sector. Honda laid out a target to roll out 30 EV models globally and produce some 2 million EVs a year by 2030.
Last year, it said it would introduce only electrified vehicle models in China after 2030, including battery-electric, hydrogen fuel-cell, or petrol-electric automobiles. Its two joint ventures, GAC-Honda and Dongfeng-Honda, plan to build new EV-only assembly plants that are expected to begin production in 2024.
The new architecture
As for driving performance, built on the e: N Architecture F, a dedicated architecture developed exclusively for the e: N Series, the e: N2 Concept was designed to achieve unique driving pleasure, enabling the driver to enjoy a strong "sense of unity with the vehicle." This was realized based on the dynamics technologies of Honda, including outstanding vehicle stability and crisp handling.
"The e: N2 Concept represents the value of our e: N Series, which will 'redefine the fun EVs can offer to customers with their unique driving pleasure, the value as a mobility space and design," said Toshihiro Mibe, president and representative executive officer of Honda Motor Co Ltd. "In China, Honda will continue delivering a broad range of electrified mobility products unique only to Honda and experience our rebirth into an electric mobility brand."
The exterior design of the e: N2 Concept features sharp and dynamic body lines and surface finishing which highlights the metallic look, aiming to present new styling that does not belong to any existing categories. The interior was designed with an aim to realize the value of this EV as a "space" where occupants can enjoy "intellectual exhilaration." To this end, a clean and uncluttered digital cockpit was adopted, and smart hospitality for the occupants will be offered with the latest Honda CONNECT features as well as the effective presentation of lighting and scents.